The Super Blue Blood Moon came to New Jersey for the first time since 1866 on Wednesday. Since no one on Earth was alive to see the last appearance of this (the oldest living human was born in 1900), this was a new event for the living human race.
The Super Blue Blood Moon is the "trifecta" of lunar events, according to NASA. It was a Supermoon, a Bluemoon and a Total Lunar Eclipse all in one! Let us break down each of the teams that gave us this celestial treat.
Supermoon: The increasingly popular term refers to when the moon is within 90 percent of the closest approach to the Earth in a given orbit around our planet. During a Supermoon, the moon appears 14 percent bigger and shines 30 percent brighter. Supermoons occur during a full moon and a new moon as well. However, because the new moon is invisible to us, this is usually only discussed when it is at the full moon.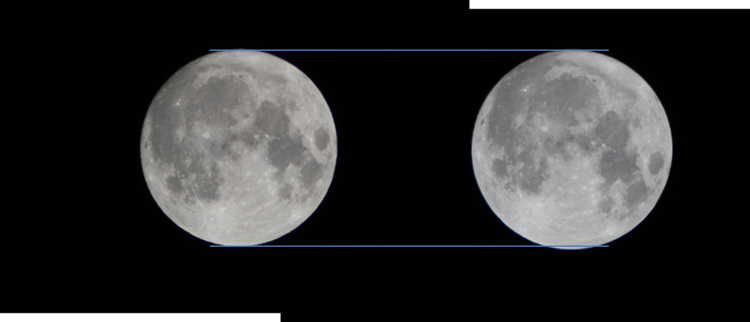 Bluemoon: There is no exact definition for it. However, modern society has meant it to be when there are two full moons within one month. "Once in a blue moon" they say, but it has been nothing but. Not only do we have a blue moon on Wednesday, but another one will occur on March 31st!
Blood Moon: The blood moon refers to when a moon in a total lunar eclipse appears reddish-brown in color. A lunar eclipse is when the solar system is lined up as Sun to Earth to Moon. The Earth blocks the light from the sun to the moon, so Earth's shadow than falls onto the moon. When this happens and the earth blocks out the sunlight, it turns reddish or orange. Hence, a blood moon.
Though we have had three Supermoons in a row, a Supermoon occurs once every 412 days, on average. A Blue Moon occurs once every 2.5 years, on average. Meanwhile, a total lunar eclipse occurs randomly. However, there were 2 in 2014 and 2 in 2015. To have these all line up together is rare. The last time a Super Blue Blood Moon occurred was a year after the Civil War ended, in 1866.
Sunrise in South Jersey on Wednesday was be at 7:05 a.m. We started to view the outer part of the Earth's shadow at 5:51 a.m., but many of us will not notice that much change. The real reddish tint of the lunar eclipse started at 6:48 a.m. This gave us approximately 17 minutes to view it.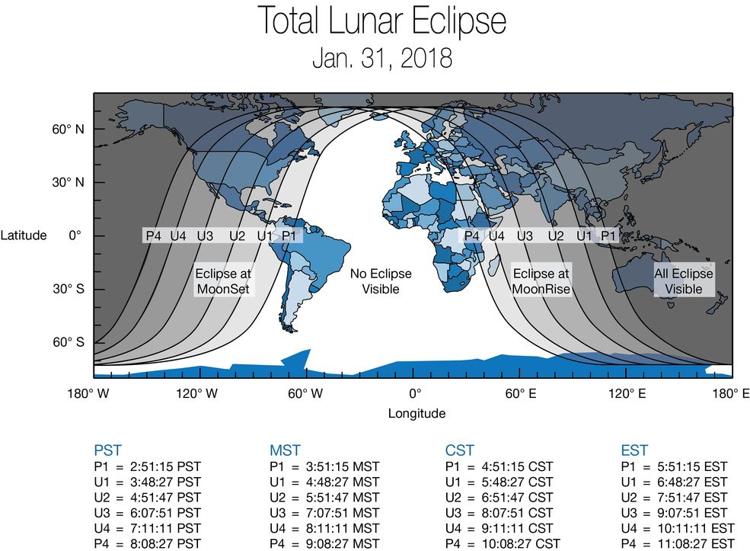 Those 17 minutes were precious time. The next time this will occur will be ten years from now, in 2028.