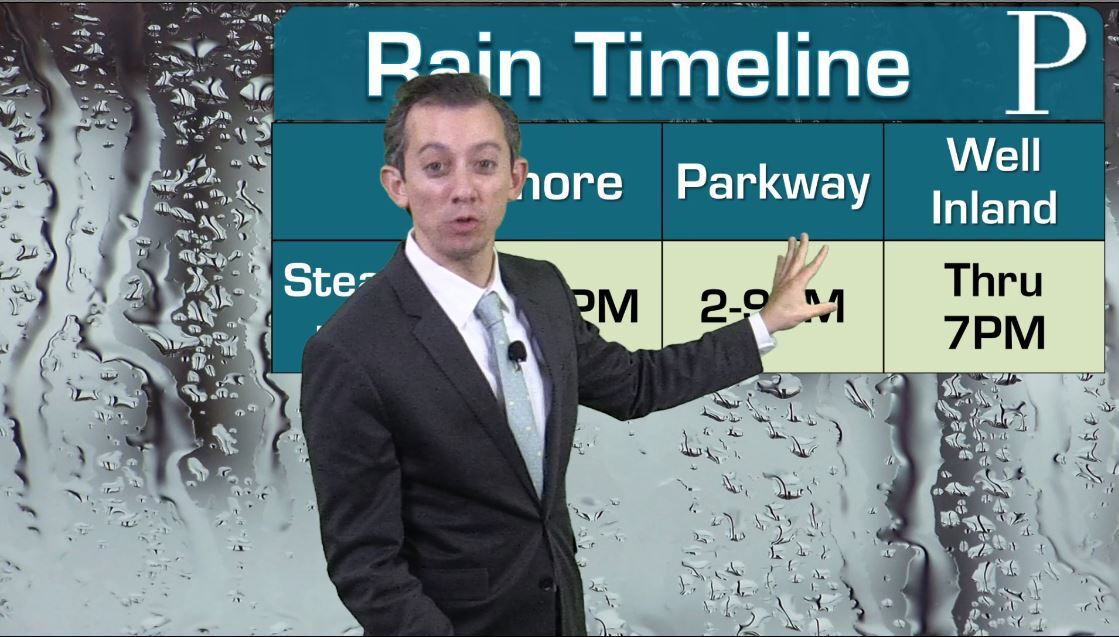 South Jersey is halfway through the rain Friday afternoon. Meteorologist Joe Martucci has a region by region breakdown of the rest of the storm, looks forward to the autumn temperatures ahead and more on the king tide this weekend.
Be the first to know
Get local news delivered to your inbox!