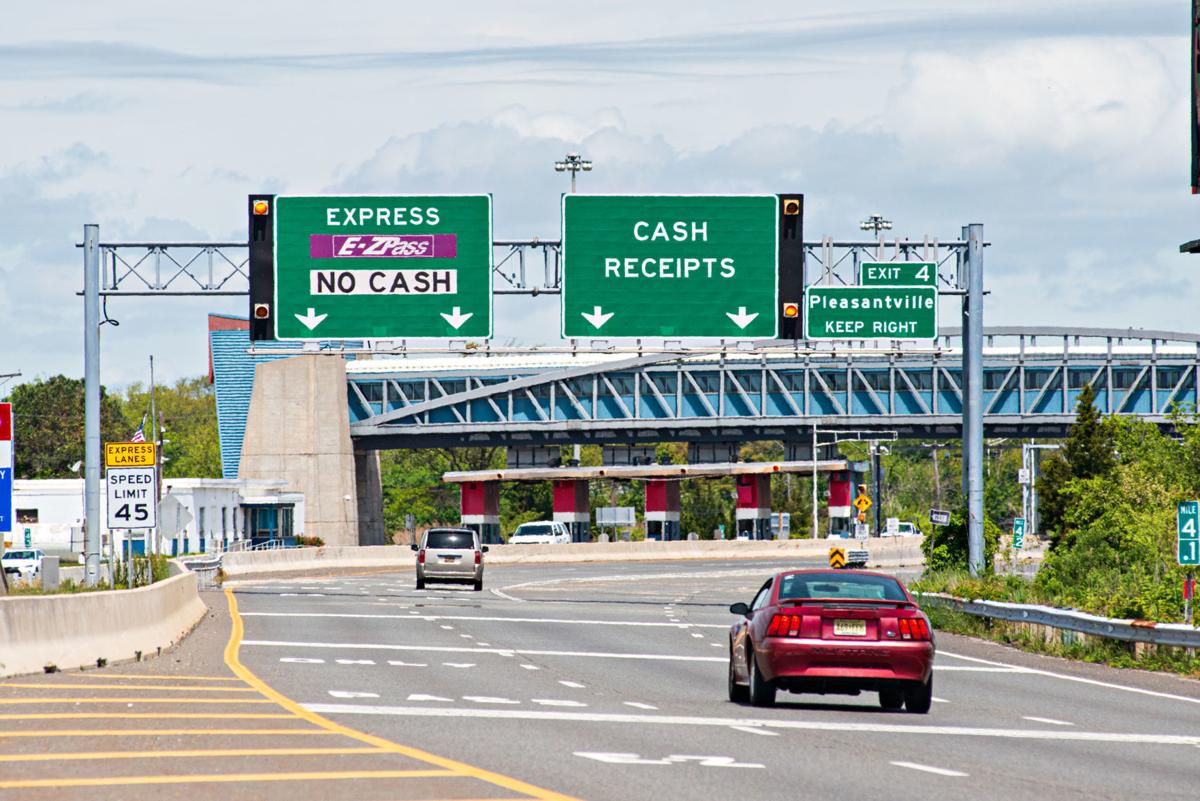 Tolls are going up, up, up on New Jersey's three major highways.
The South Jersey Transportation Authority voted to raise Atlantic City Expressway tolls by $0.57 or 37% for the "average trip" Wednesday afternoon during a public meeting via conference call, but many tolls will go up 42% to 67%.
Hours earlier, the New Jersey Turnpike Authority voted to increase Garden State Parkway tolls 27% and those on the New Jersey Turnpike by 37%.
The increases, which go into effect Sept. 13, will fund capital improvement projects for both authorities.
The South Jersey Transportation Authority has called a special telephone meeting for Wednesd…
The Turnpike Authority vote was unanimous, and only one commissioner voted no on the SJTA — former Egg Harbor Township Mayor James "Sonny" McCullough.
"This is Gov. (Phil) Murphy's toll increase," McCullough said after the meeting. "This powerful governor is shutting down the state during a health crisis, ordering stay-at-home orders, not permitting small business to open, and then permitting a questionable public hearing on the highest toll road increase in the history of the state."
The general public is hurting financially, McCullough said, "and this will add to their pain."
Many callers in the public portion of both meetings expressed concern about raising tolls during the COVID-19 health crisis, when 1.1 million New Jerseyans are out of work.
But others stressed the need for job creation and stimulus that the highway projects would provide.
The SJTA will use the increased revenue to pay for a $500 million capital improvement plan that includes $200 million for planning for a light rail line from Glassboro to Camden, widening of the expressway, a new connection to Atlantic City International Airport, moving to an all-electronic collection system and other projects.
Toll revenue on the Atlantic City Expressway was down more than 66% in April to just $1.1 mi…
When asked about the toll increases at his daily COVID-19 media briefing Wednesday, Murphy said it's been a long time since the tolls have increased. The SJTA last raised tolls in 2008, and the Turnpike Authority in 2012.
"I'm not doing this because it's necessarily popular, and I appreciate enormously the strain folks are under right now," Murphy said. "But we need a state that's standing here a year from now, five years from now, 10 years from now."
He said the toll increases are about maximizing New Jersey's assets as a corridor state and the densest state in the nation.
"Yes, we are a union state, but this is also about maximizing the hand we've been dealt," Murphy said. "Yes, you do have a lot of folks who are going to get great, good-paying jobs out of this, but this … is a huge boost underpinning our economic prospects going forward."
State Sen. Chris Brown, R-Atlantic, said raising tolls on the expressway will make it more difficult for Atlantic County businesses to recover from the COVID-19 crisis.
"Right now, we should be finding ways to encourage more visitors so we can rebuild our tourism industry, which provides 57% of the jobs in Atlantic County," Brown said. "Holding public hearings when our families are ordered to stay home and then voting on a toll hike at a hastily scheduled special meeting is unconscionable."
When explaining their reasons for proposing a 37% toll increase on the Atlantic City Express…
U.S. Rep. Jeff Van Drew, R-2nd, said the votes made it a "dark day in New Jersey's history."
"Under the cover and darkness of a pandemic, the SJTA voted to take more money from people in South Jersey who are already financially beaten down," Van Drew said. "This is a disgusting abuse of the people of South Jersey, and they have nobody to blame but the SJTA (except for Sonny McCullough who voted no)."
The Turnpike Authority's increases, passed by a unanimous vote, will fund a $24 billion capital improvement plan, including $16 billion for widening of both its highways.
New Jersey Transportation Commissioner Diane Gutierrez-Scaccetti chairs both the SJTA and Turnpike Authority boards. She made similar comments at each of the meetings, after listening to hours of public comment.
"Throughout history we have witnessed the impact public works have had on stimulating the economy," Gutierrez-Scaccetti said, predicting the highway projects would spur continued economic investment in the state and create job opportunities for more than just union workers.
That includes people who will need new career opportunities because of permanent job losses caused by COVID-19, she said.
Dozens of callers participated in the two meetings, with environmentalists strongly opposed to $16 billion in widening projects by the Turnpike Authority they said would encourage more single-vehicle use and degrade air quality, and not comply with Murphy's clean energy policies and goals.
No one seems to know how much of the revenue from a proposed 36% toll hike on the Atlantic C…
State Sen. Lorraine Weinberg, D-Bergen, waited in the phone queue for more than two hours to ask the Turnpike Authority to put off the vote and reconsider its widening program.
Many people also asked the authorities to delay their decisions until more is known about the economic effects of the pandemic.
Union members called in support of the projects, citing the economic stimulus the projects would provide and the need for improvements to road quality.
Other citizens expressed mixed feelings about the plans but asked for more time to study them, since most people have been focused on health and unemployment concerns during the pandemic.
On the parkway, the average toll will increase from $1.11 to $1.41; and on the turnpike the average toll will go up from $3.50 to $4.75, according to the authority.
On the expressway, tolls at the Egg Harbor Toll Plaza would increase from $3 to $4.25 each way, and the $0.75 tolls in various locations would increase to $1.25, according to the SJTA.
Contact: 609-272-7219
Twitter @MichelleBPost