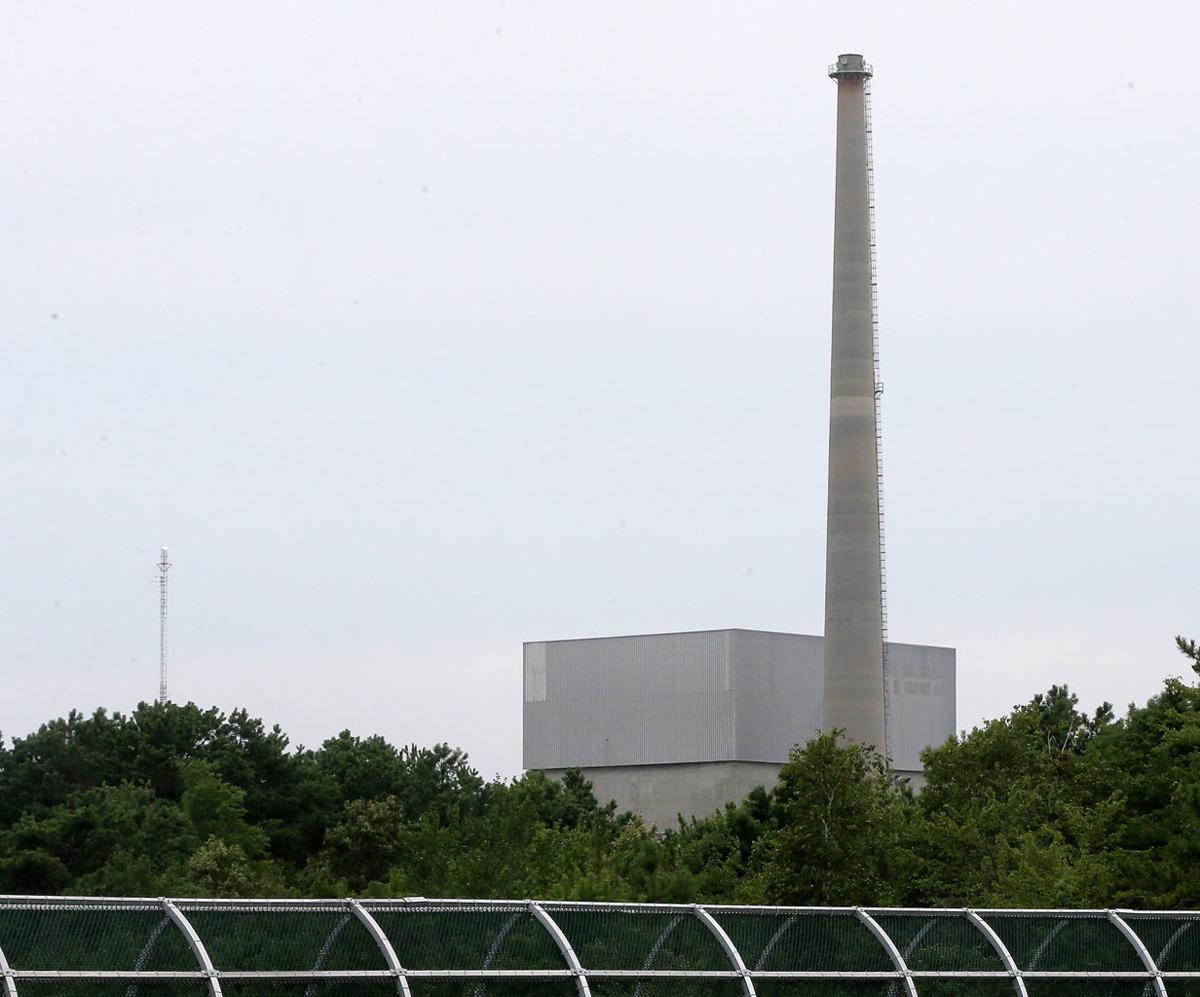 LACEY TOWNSHIP — A panel of state officials will assist in evaluating the decommissioning process at the former Oyster Creek nuclear plant, the head of the Department of Environmental Protection said Wednesday.
Oyster Creek permanently shut down Sept. 17, 2018, and is in the process of being dismantled and its spent fuel put into safe storage.
The Oyster Creek Advisory Panel will include Commissioner Catherine R. McCabe, who will chair the group; the superintendent of the State Police; the director of the Office of Homeland Security and Preparedness; and the president of the Board of Public Utilities, or their respective designees.
The panel will help ensure compliance with regulatory requirements "and provide assurances to the public that the proper protocols for the decommissioning are in place," Gov. Phil Murphy said in a news release.
ATLANTIC CITY — The 1,100 megawatt Ocean Wind offshore wind farm to be built off the coast h…
"It's a great thing. It really shows Gov. Murphy and his administration appreciate the environmental and public safety aspects of this decommissioning," said Janet Tauro of Clean Water Action. "There are a lot of really pressing safety concerns."
Tauro said in the past her group has seen much more diligence from the state than from the federal Nuclear Regulatory Commission, which is in charge of decommissioning oversight.
"A perfect example was the tritium leaks (in past years at Oyster Creek)," Tauro said. "The NRC was not going to move on it, but the state did."
Holtec International of Camden purchased the closed plant from Exelon Generation Company in July and will handle the decommissioning process with subcontractors.
ALBUQUERQUE, N.M. — U.S. regulators have denied requests for a hearing by watchdog groups ch…
Tauro said there is great potential for conflicts of interest at Oyster Creek, since the company that owns it and controls the $2 billion decommissioning fund is also the company that makes the casks that will be used for spent fuel storage, and that has a New Mexico facility to which it wants to move the spent fuel.
"Throughout the process of its license transfer to Hotlec, there has been a failure to include the public on input or at hearings," Jeff Tittel, director of the New Jersey Sierra Club, said in a statement. "Now that the Murphy administration have established a panel to oversee the decommission, it is important that the public be included in the process. There are still problems with Holtec taking over the site from a liability and transparency standpoint and if they can do the job properly without cutting corners."
The panel will meet at least twice per year and will provide specifics of how the public can participate.
"This panel provides another important avenue for enabling the public to participate in the decommissioning process, to ask key questions and to share their concerns," McCabe said.
Contact: 609-272-7219
Twitter @MichelleBPost