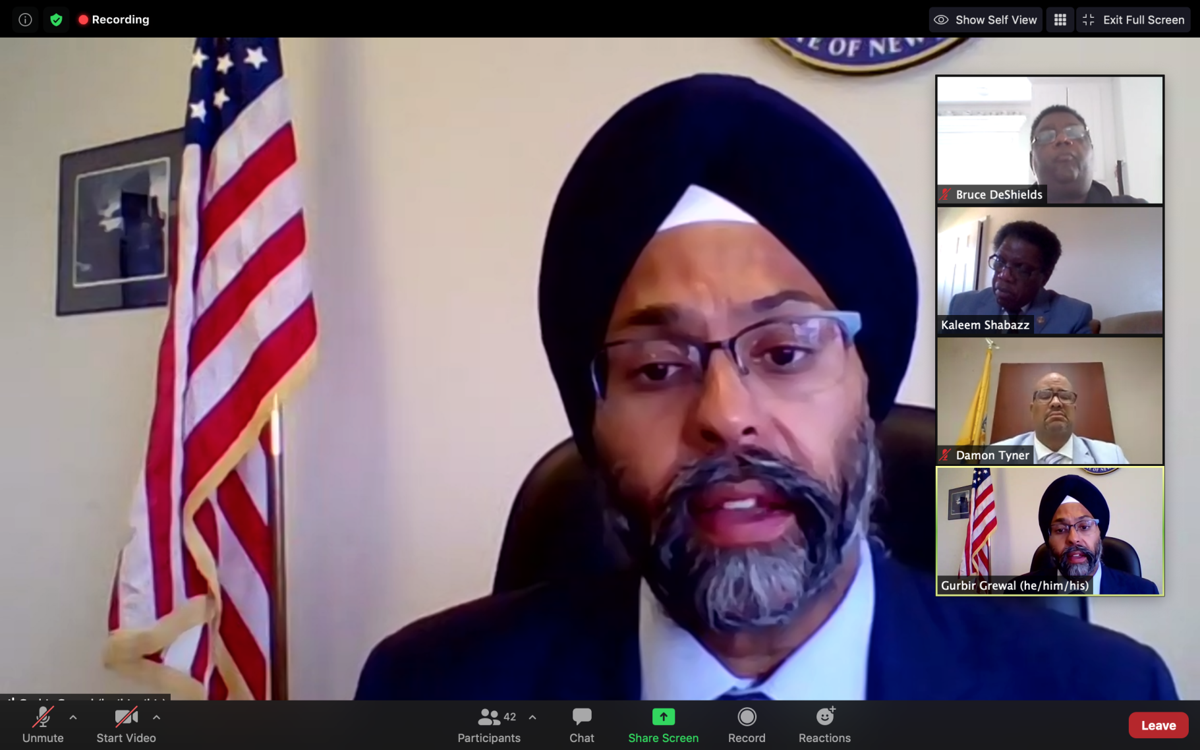 Cape May County officials are reviewing their options after a federal judge dismissed their lawsuit challenging New Jersey's Immigrant Trust Directive.
Issued by Attorney General Gurbir Grewal in November 2018, the directive limited counties' abilities to cooperate with federal immigration authorities when dealing with those arrested on criminal charges. It went into effect in March 2019.
Cape May County freeholders and Sheriff Robert Nolan, along with Ocean County officials, sued Grewal over the directive in October. The two counties are considering an appeal, according to a Cape May County news release issued Thursday.
Ocean County officials could not be reached for comment.
Editor's Note: This story was updated Oct. 18 to clarify that Sheriff Robert Nolan has suspe…
"This ruling actually violates the rights of every sheriff in the state to voluntarily assist fellow law-enforcement officers in keeping their communities safe," said Nolan. "Federal law specifically granted these rights to be used at the discretion of law enforcement executives to be utilized in the best interest for the communities that they protect. This ruling is shameful!"
"The Cape May County Freeholder Board fully supports Sheriff Nolan," said county Freeholder Director Gerald M. Thornton. "As we move forward, the sheriff knows that we will assist in any way possible to protect our residents in Cape May County."
Cape May County had had a 287(g) agreement with U.S. Immigration and Customs Enforcement — which allows local officers to perform the functions of ICE officers — since April 2017, according to the lawsuit.
Cape officials say they have only reported and held for ICE undocumented people accused of serious crimes, amounting to four or five people a year.
Democratic Atlantic County Freeholder Caren Fitzpatrick, of Linwood, said Thursday she is se…
On Sept. 27, Nolan received a letter from Grewal's office directing him to "wind down" his agreement with ICE within seven days, under the requirements of the directive. On that date, the directive was revised to prohibit state and local cooperation with federal immigration enforcement, according to the lawsuit.
U.S. District Judge Freda Wolfson issued her ruling Wednesday, finding the directive's restrictions did not violate federal law.
The Immigrant Trust Directive bars officers from taking part in federal immigration operations and from questioning or arresting anyone based solely on suspected immigration status or asking a person's immigration status unless it's necessary in investigating a serious offense, according to Cape May County.
The U.S. Justice Department had backed the two counties' sheriffs in their suit. Officials had argued that barring state and local officials from providing information about people illegally in the country conflicts with the federal government's "statutorily granted powers."
Republicans believe they have a good shot at unseating U.S. Rep. Jeff Van Drew, D-2nd, next …
Grewal praised Wolfson's ruling, noting "New Jersey has the authority to draw a clear, bright line between the work of state law enforcement officers and federal civil immigration officers."
The Associated Press contributed to this report.
Contact: 609-272-7219
Twitter @MichelleBPost