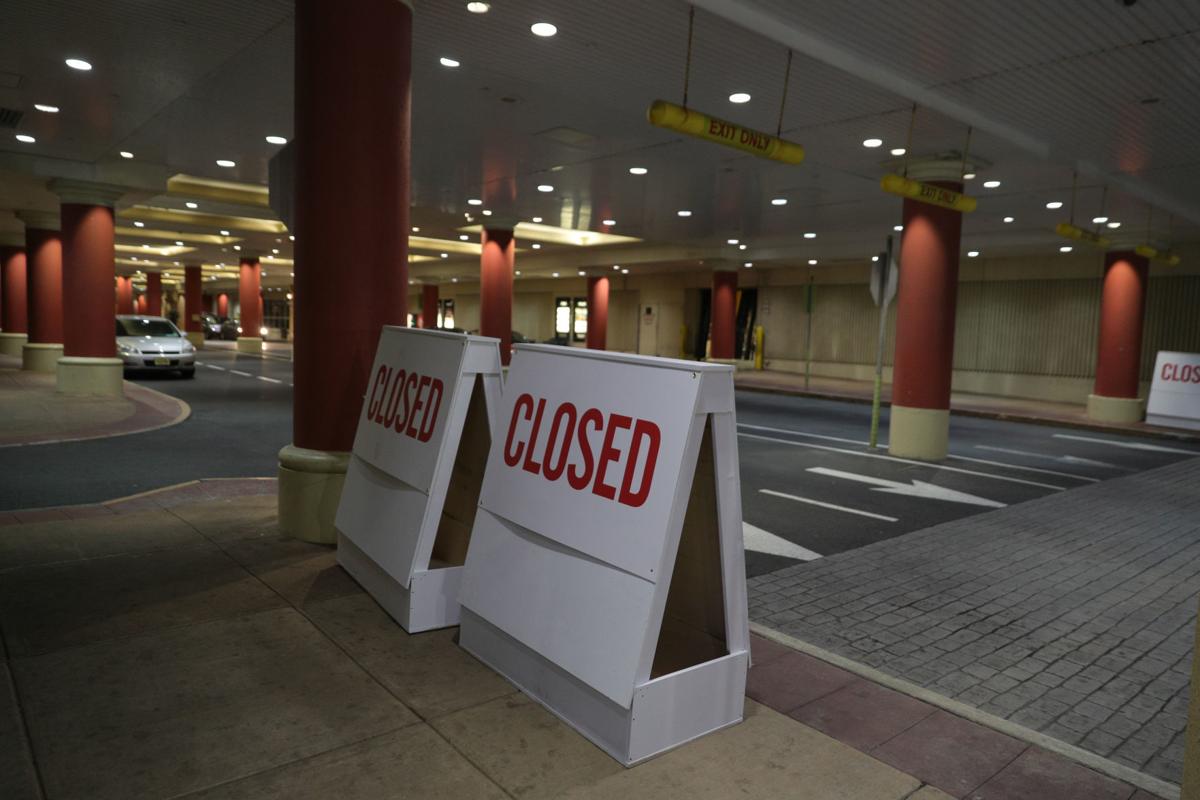 A state Senate panel on Tuesday advanced a pair of bills that would have the state Health Department set standards for Atlantic City's nine casinos to meet before they can reopen.
They also would apply to hotels across the state.
"These standards will help to balance the need to return to work, and restart the economy with the safety of the workers, guests and patrons by codifying CDC guidelines to prevent the spread of COVID-19," said Senate President Steve Sweeney, D-Salem, Gloucester, Cumberland, in a statement. "Hotels and casinos are anchor attractions for two of the most significant sectors of New Jersey's economy, tourism and gaming. They should be kept safe and clean for workers and guests."
The Democratic-sponsored bills would have the department set standards on disinfection of rooms, elevators, surfaces, kitchens, gambling floors and other high-traffic areas, as well as training of workers on safe practices. They would also require the continuation of social distancing standards, including a prohibition of gatherings of more than 10 people.
"Hotels are high traffic, high interaction areas, with New Jersey welcoming more than 116 million visitors in 2019," Sweeney said. "The comeback from the shutdown will be a sustained struggle for the hospitality industry, including hotels. These standards will improve the safety of guests and reassure them of protections."
The Casino Association of New Jersey has already contracted with the AtlantiCare hospital system to do the same thing for the casinos, including developing recommendations on best operating and cleaning practices. No date has yet been given for reopening the casinos, which Murphy ordered closed on March 16.
Where does New Jersey stand with its reopening plan?
1. Demonstrate Sustained Reductions in New COVID-19 Cases and Hospitalizations
• 14-day trend lines showing appreciable and sustained drop in new COVID-19 cases, hospitalizations, and other metrics reflecting decreasing burden of disease;
• Hospitals stepping down from functioning under crisis standards of care.
—
Gov. Phil Murphy on Tuesday, May 12, said that the number of positive cases of COVID-19 in New Jersey has increased by 898, bringing the total to 140,743.There have been 198 additional deaths, bringing the state total to 9,508.
"Getting New Jersey on the road back begins by reaching benchmarks and data milestones," Murphy said. "Most notably, within our healthcare sector, where the numbers are concrete and we can see in the numbers of real people the impacts our policies are having."
Positive tests results and fatalities are "clearly important," he said, but tests results and fatalities are lagging indicators, saying that the state is "not out of the woods yet."
The state is leading the nation for new cases, hospitalizations and new deaths per 100,000 people, Murphy said, with numbers greater than Connecticut, New York and Pennsylvania.
2. Expand Testing Capacity
• At least double current diagnostic testing capacity;
• Prioritize testing for health care workers, essential personnel, and vulnerable populations;
• Create a flexible testing plan accessible to all residents;
• Expand partnerships with institutions of higher education, private-sector labs, and the federal government;
• Ensure that those who test positive are linked to a health care provider.
—
Gov. Phil Murphy announced Tuesday, May 12, the state Department of Health will issue an order expanding access to COVID-19 testing without a prescription.
"We need a program that gives every New Jerseyan the confidence that they can be tested, as well — whether they're symptomatic or asymptomatic, or whether they work in the public or private sectors," Murphy said during his daily briefing with other state officials.
The order will be focused on those residents with possible exposure who fall in priority categories and lack access to a primary care practitioner, he said.
Murphy said that his goal is to provide at least 20,000 tests a day by the end of the month and to continue building out that capacity moving forward, with at least 25,000 tests a day by the end of June.
"More testing means more people will know their health status, and that means more peace of mind," Murphy said. "And more testing creates more data, and more data allows us to take more steps forward."
There are 135 testing site throughout the state, with CVS Pharmacy locations expected to have swab-and-send testing capabilities in place at 50 of its stores across the state by the end of the month, he said.
He also said that the state is directing $6 million in federal funding to Rutgers University to boost their test production capabilities from 10,000 tests per day to 50,000 within the next six to eight weeks.
3. Implement Robust Contact Tracing
• Recruit and deploy an army of personnel who will identify and follow-up with contacts;
• Leverage technological data and innovative solutions to increase efficiency;
• Coordinate the approach of local and state health officials, which will have a coordinated county/regional component.
—
During his daily briefing on Tuesday, May 12, Gov. Phil Murphy announced 
plans to build a Community Contact Tracing Corps to help tracers already working.
There are 800 to 900 tracers statewide, Murphy said, adding that the state will need at least 1,000.
"We're partnering with our state's colleges and universities to employ their public health, social work, and related students as our front-line workers," he said.
4. Secure Safe Places and Resources for Isolation and Quarantine
• To the greatest extent possible, provide individuals who do test positive in the future with a safe and free place to isolate and protect others from COVID-19;
• Ensure that quarantined contacts are provided supportive services, if needed.
5. Execute a Responsible Economic Restart
• Create the Governor's Restart and Recovery Commission to advise on the process and recommend responsible and equitable decisions;
• Plan for a methodical and strategic return to work based on level of disease transmission risk and essential classification;
• Continuation of social distancing measures, requirements for face coverings, and work-from-home directions where feasible and appropriate;
• Leverage any available federal funds and programs to support health care, individual, and small business recoveries.
6. Ensure New Jersey's Resiliency
• Learn from the lessons of COVID-19 and prepare for the possibility of a resurgence;
• Ensure hospitals, health care systems, and other health delivery facilities have inventories of personal protective equipment and ventilators;
• Build our own state personal protective equipment and ventilator stockpile;
• Create a playbook for future administrations for the next pandemic.