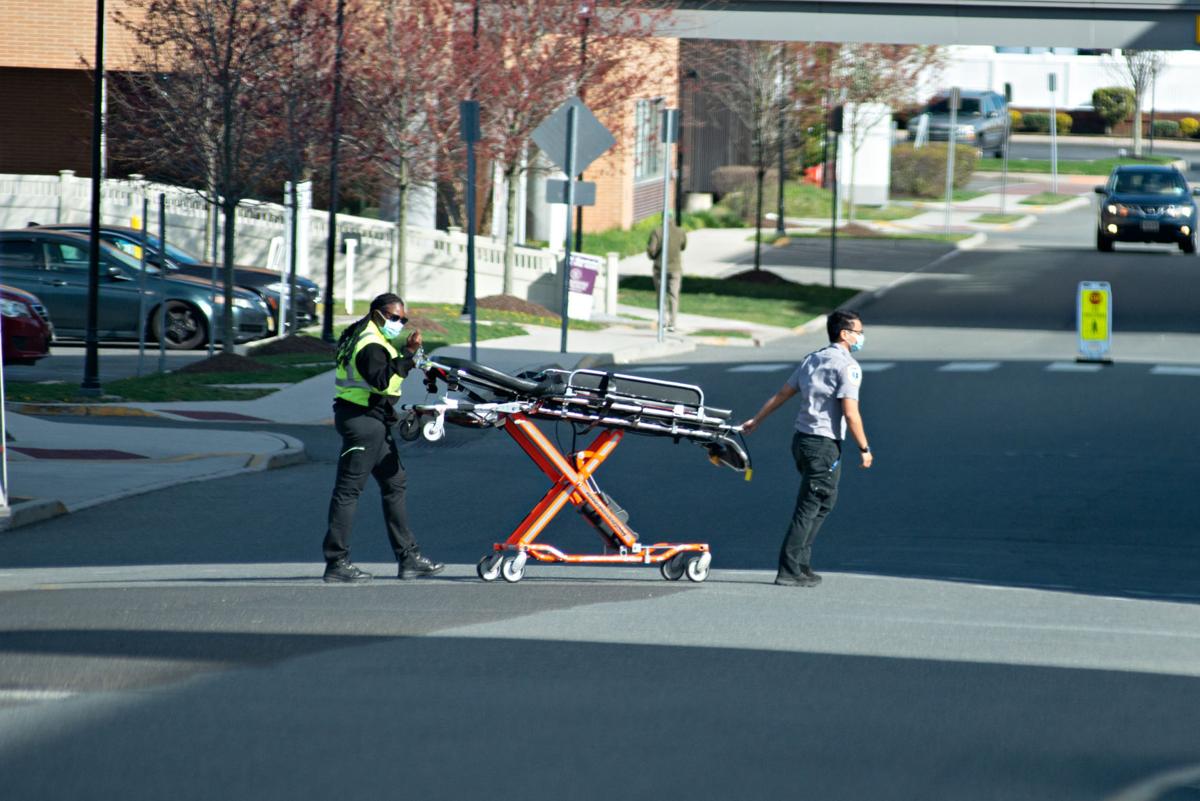 Medical professionals should make decisions about whether elective surgeries should take place in hospitals during COVID-19 spikes, legislators and hospital representatives said last week.
On Monday, Gov. Phil Murphy said he may have to again ban such surgeries — defined as any surgery scheduled in advance, ranging from cosmetic procedures to kidney stone removal to kidney transplants — to avoid overwhelming hospitals, as the positivity rate and number of hospitalizations related to the pandemic rise.
Murphy first issued an executive order banning nonessential surgery and procedures March 27, and didn't lift it until May 26.
The possibility Murphy may again do something similar has prompted state Sen. Michael Testa, R-Cape May, Cumberland, Atlantic, to urge the Senate Health Committee to take action on a bipartisan bill he cosponsored to allow elective surgeries to continue during the pandemic, even if the governor issues another executive order banning them.
"We can't have a repeat of this spring when Gov. Murphy prohibited New Jerseyans from receiving many important medical and dental procedures and surgeries for two months," Testa said. "Many providers still haven't caught up on the backlog that resulted from that unnecessary delay, and some patients continue to suffer in pain while their conditions deteriorate."
TRENTON — With just 11 days to go until Thanksgiving, Gov. Phil Murphy on Monday set a limit…
There are also severe financial consequences to limiting what hospitals can do, often falling hardest on smaller institutions in less populated areas.
"If all of a sudden elective surgeries were canceled, it would have a significant financial effect. Look at what our hospital went through in the spring," said Shore Medical Center spokesman Brian Cahill.
Between buying personal protective equipment and the loss of income from canceled surgeries and procedures, Shore estimates it lost $24 million from late March to late May.
"Certainly we are going to comply to whatever decisions are made, but we are confident we are prepared to serve the community" with both COVID-19 care and elective surgery and procedures, Cahill said.
"We think that the hospitals are well qualified to make any necessary decisions," Cahill said. "It's best left in the hands of hospitals."
Cape Regional Medical Center estimated its losses at $8.3 million for the two-month period during which the governor's order was in effect.
Testa's bill, S-2495, sponsored with state Sen. Vin Gopal, D-Monmouth, would allow hospitals to make their own decisions.
"Decisions around electives should be left for the medical teams to make considering hospital conditions, prevalence of COVID-19 in the community and community health needs," said New Jersey Hospital Association President and CEO Cathy Bennett.
Scheduled surgeries and elective procedures are a vital part of health care, Bennett said, and delays can lead to more complications.
"We saw the negative impact on New Jersey residents during the shutdown of electives during the spring surge," Bennett said. "At that time, we knew very little about the virus, and we had very few tools in our toolkit. Science, therapeutics and understanding of this virus have advanced so quickly since then."
South Jersey hospitals shut out from the first round of government COVID-19 funding received…
Hospitals throughout the state laid off nonclinical staff, and smaller hospitals had to fight for federal coronavirus relief funding.
Shore eventually got $9.2 million in federal funding to mitigate its losses, and Cape Regional $6.9 million, after U.S. Rep. Jeff Van Drew, R-2nd, intervened. They had been left out of the first round of funding that went to larger, more urban institutions like AtlantiCare, which had received $26 million.
When Murphy issued Executive Order No. 145, which allowed elective surgeries and procedures to resume, he noted his order had covered "a broad range of procedures that in some cases are quite serious."
"Even the governor has recognized that an 'elective' surgery like hip or knee replacement can be critically important to a patient's health and well being," said Testa. "Invasive procedures, including biopsies, help doctors to diagnose dangerous cancers that can be life-threatening if not treated quickly."
Contact: 609-272-7219
Twitter @MichelleBPost