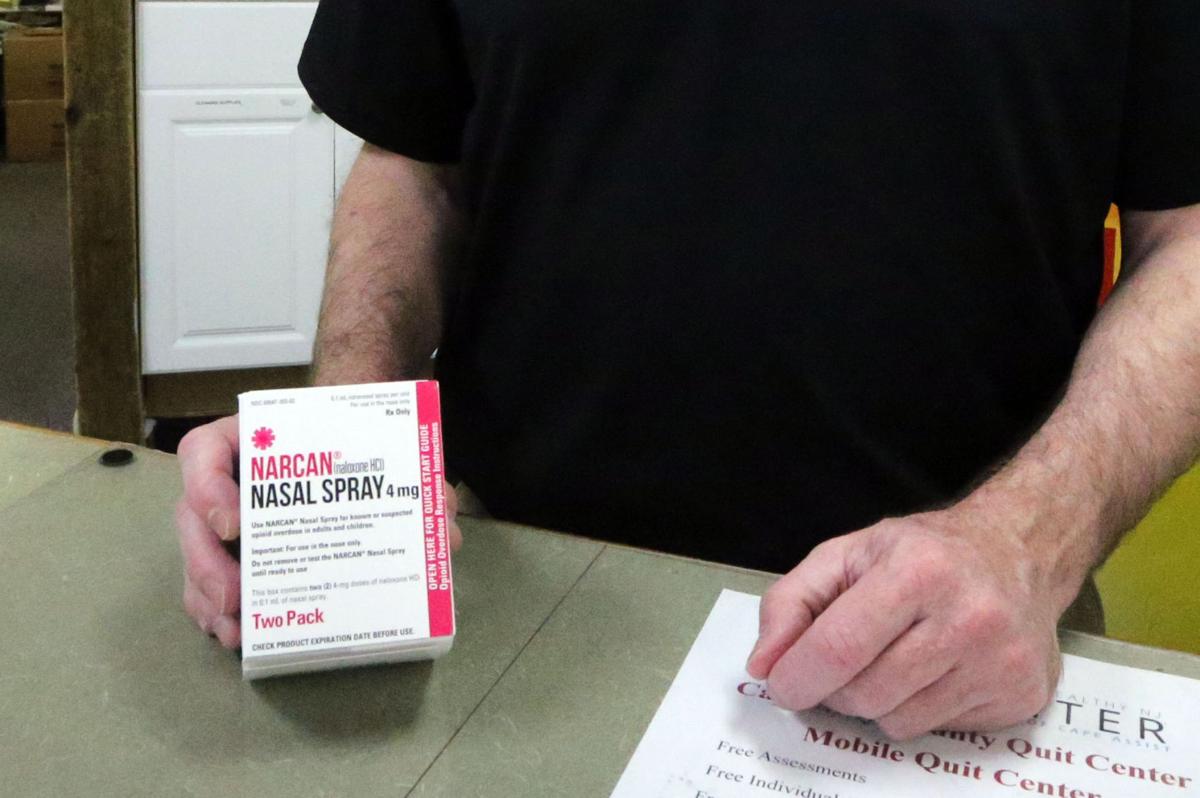 TRENTON — The Murphy administration marked International Overdose Awareness Day on Tuesday by establishing an online dashboard of overdose data and expanding access to overdose reversal drugs.
"We have already lost over 2,000 New Jerseyans to suspected overdoses this year," Gov. Phil Murphy said in a news release, "which is why it is critical to strengthen our ability to save lives by preventing overdose deaths and connecting people to supports and treatment."
Drug overdose deaths increased 30.5% — from 72,124 to 94,134 — nationwide in 2020, the height of the COVID-19 epidemic, according to preliminary data from the U.S. Centers for Disease Control and Prevention.
That data also said New Jersey's overdose deaths declined 1.1%, from 2,843 to 2,811, during 2020.
The state Department of Health signed two standing orders to drastically expand access to lifesaving medications such as naloxone that are used to reverse opioid overdoses.
The countdown for the resort's syringe access program to shut down has officially begun.
The orders will more easily enable all licensed pharmacists to dispense any form of opioid antidote to any individual or entity without an individual prescription and allow for the distribution of naloxone by other entities, including emergency medical technicians, who will be able to leave some with an individual at an overdose scene for later use.
The department also created the New Jersey Overdose Data Dashboard at nj.gov/health/populationhealth/opioid, which displays information about naloxone administrations, substance use treatment admissions, neonatal abstinence syndrome cases, viral hepatitis cases, opioid prescriptions and drug-related hospital visits.
Data can be viewed by race/ethnicity, age, gender and county.
Public health professionals, law enforcement, researchers, journalists and other community members will be able to use the data in developing opioid response strategies, conducting research and applying for grants, according to the state.
Earlier this month, the state Department of Human Services distributed more than 24,000 doses of naloxone to 271 law enforcement agencies across New Jersey.
PLEASANTVILLE — City Council voted Monday to prohibit syringe access programs from operating…
Human Services also has given 64,000 free doses to residents at pharmacies and previously distributed 70,000 free doses to police, EMS, homeless shelters, libraries, opioid treatment programs, opioid mobile outreach programs and re-entry organizations.
"As always, I urge residents seeking addiction assistance to call 1-844-ReachNJ, a 24-hour-a-day, 7 day-a-week addictions help line where people facing addiction or their friends and family can get immediate assistance and support from live, New Jersey-based, trained addiction counselors," acting Human Services Commissioner Sarah Adelman said.
"Today, as we remember our friends and family lost to drug overdoses, we also want to give hope to those struggling with addiction. Naloxone saves lives, and the path to recovery is attainable," Adelman said.
ReachNJ assists callers regardless of their insurance status, Adelman said. For more information, visit reachnj.gov.
REPORTER: Michelle Brunetti Post
609-272-7219