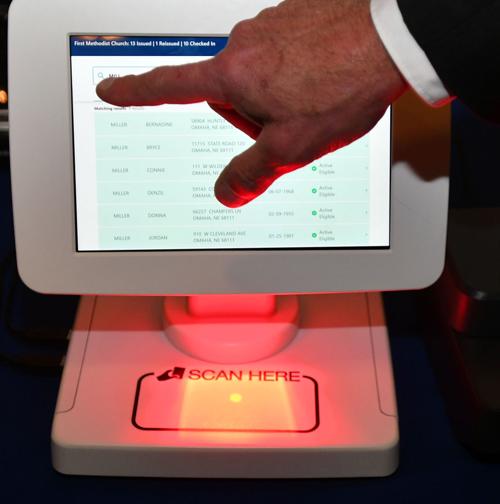 Election officials are warning that the stress put on them by the state's first mostly vote-by-mail elections in 2020 has taken a toll on their staffs that will make it more difficult to quickly handle another first for the state — early voting.
"Please understand unequivocally that we support early voting and believe in improving New Jersey's elections," the executive committee of the New Jersey Association of Election Officials said in a letter sent Tuesday to Tahesha Way, New Jersey's secretary of state, who oversees elections.
"Our growing concern, however, is in the rapid pace of new legislation introduction (and eventual laws) and the limited timeframe to review, recommend amendments and implement the new laws," said the letter. "It has become a challenge to address our current responsibilities and simultaneously plan for changes in uncertified technology we have not tested in real time."
The Legislature is expected to soon finalize passage of an early-voting bill, and Gov. Phil Murphy is expected to sign it. It would require in-person early voting by machine be available 10 days ahead of the November general election.
A version of the bill has passed both houses, but a final version must be voted on again in the Senate after changes in the Assembly. The earliest that vote could happen is March 25 under the current Legislative calendar.
There are serious problems with opening the polls long before Election Day.
Most counties, including Atlantic, would have to buy new voting machines that create a paper trail and can be programmed for many days of early voting. They would also have to buy electronic poll books to immediately allow a central system to know when someone comes in to vote, and other new equipment.
According to the letter, the months of 12-hour workdays, six to seven days a week, to handle the processing, counting and securing of more than 4 million paper vote-by-mail ballots statewide has thinned the ranks of experienced election workers.
Assemblyman Vince Mazzeo, D-Atlantic, said he got the letter and "I hear some of their concerns as being very valid."
Mazzeo said he looks forward to working with Atlantic County Superintendent of Elections Maureen Bugdon to make early voting a reality in New Jersey.
"I gathered from their letter that they are in support of early voting, it just comes down to implementation," said Assemblyman John Armato, D-Atlantic, "and making sure the left hand is talking to the right hand in understanding how this can work and become a reality."
The state Assembly passed a bill Monday to establish early machine voting in New Jersey, des…
In Atlantic County, longtime Republican Clerk of the Board of Elections Susan Sandman resigned at Tuesday's reorganization meeting effective April 1.
"I think what happened with elections — for those that stay in like (Democratic Clerk of the Board) Bill (Sacchinelli) — I give the greatest applause because it's way too much," Sandman said at the meeting. "I'm glad I'm going to miss early voting. It's going to be a huge undertaking. You are going to handle it without me. Thanks for the memories."
The board accepted her resignation. Brenda Taube, of Margate, a 2017 Republican candidate for Assembly in the 2nd Legislative District, was chosen by the Republican Party to replace Sandman.
Sandman said she knows of several other experienced staff who will also retire before the November elections.
The New Jersey Association of Election Officials represents all boards of elections and superintendents of elections in New Jersey's 21 counties. The letter also went to the governor, Senate President Steve Sweeney and all members of the state Senate and Assembly.
MAYS LANDING — "Go women, go women, go women!" Theresa McReynolds told a group of about 40 s…
Bugdon was among those signing the letter. She is the group's president.
"While we are incredibly proud of the integrity and performance of our offices, many counties have since lost key team members to retirement, resignation or other employment opportunities," according to the NJAEO letter. "We now find ourselves in a post-presidential state of reorganizing and regrouping. With more mass changes planned, we have real concern about all the moving parts and whether the expectations are attainable."
Contact Michelle Brunetti Post: 609-272-7219
Twitter @MichelleBPost