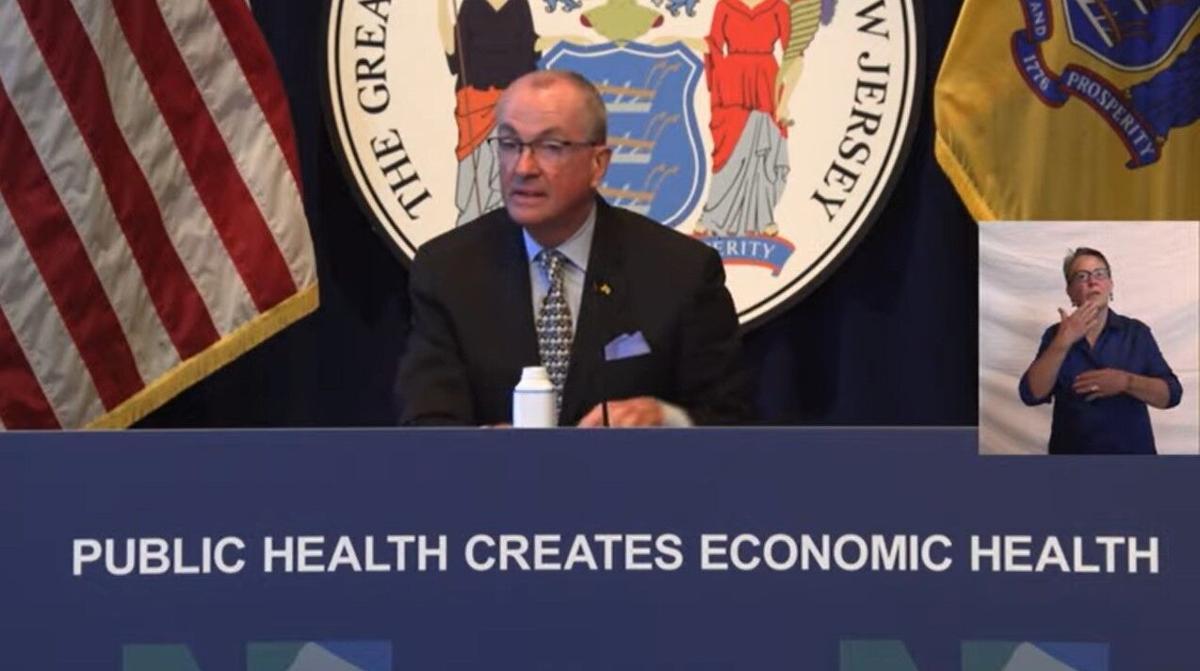 Atlantic County has New Jersey's second highest number of COVID-19 outbreaks in schools, with four schools experiencing at least three linked cases among staff and students, the state announced Wednesday.
Only Mercer County has a larger number of school outbreaks at six. Morris County has three.
Outbreaks are defined as three or more lab-confirmed cases in students or staff, with all onsets within 14 days of each other among people who do not share a household or have close contacts in another setting, Health Commissioner Judy Persichilli said during Gov. Phil Murphy's COVID-19 media briefing.
Seven schools statewide have decided to close for a time since the start of the school year due to COVID cases, Persichilli said, and three remain closed.
Statewide there have been a total of 23 school outbreaks affecting 22 districts, with 82 students and 20 staff members testing positive.
Cumberland County has had two school outbreaks, and Cape May County has had one. Ocean County has had none. About half of the counties in the state have no outbreaks as of now.
TRENTON — Workers at child care centers have until Nov. 1 to be fully vaccinated under an ex…
Murphy said the state's policy is to not release the names of the districts affected.
Murphy also said during the briefing Wednesday he does not anticipate mandating voters to wear masks when voting by machine this fall, but for poll workers it may be a different story.
"I'd be very surprised if poll workers were not required to wear masks," Murphy said. "I don't anticipate any restrictions on voters."
Early voting by machine runs from Oct. 23 to 31. Election Day is Nov. 2.
The governor said COVID-19 case numbers statewide have remained stable for the past week.
"It's good not to see an increase, but not so good to not see a meaningful decrease," Murphy said.
Atlantic County election officials need poll workers for the nine days of early voting in Oc…
Some parents and child care workers have criticized the mask mandate Murphy issued Monday for children in day care.
State Sen. Michael Testa, R-Cape May, Cumberland, Atlantic, called it "ridiculous and likely unenforceable."
Murphy defended his decision to impose mask mandates on children 2 and older attending day care, saying he was only following guidance from the Centers for Disease Control and Prevention.
"We are doing nothing different than CDC guidance and all of our neighbors," Murphy said.
State Epidemiologist Dr. Christina Tan said about 2% of overall COVID-19 cases in the state have been among those ages 0-4.
REPORTER:
Michelle Brunetti Post|
609-272-7219