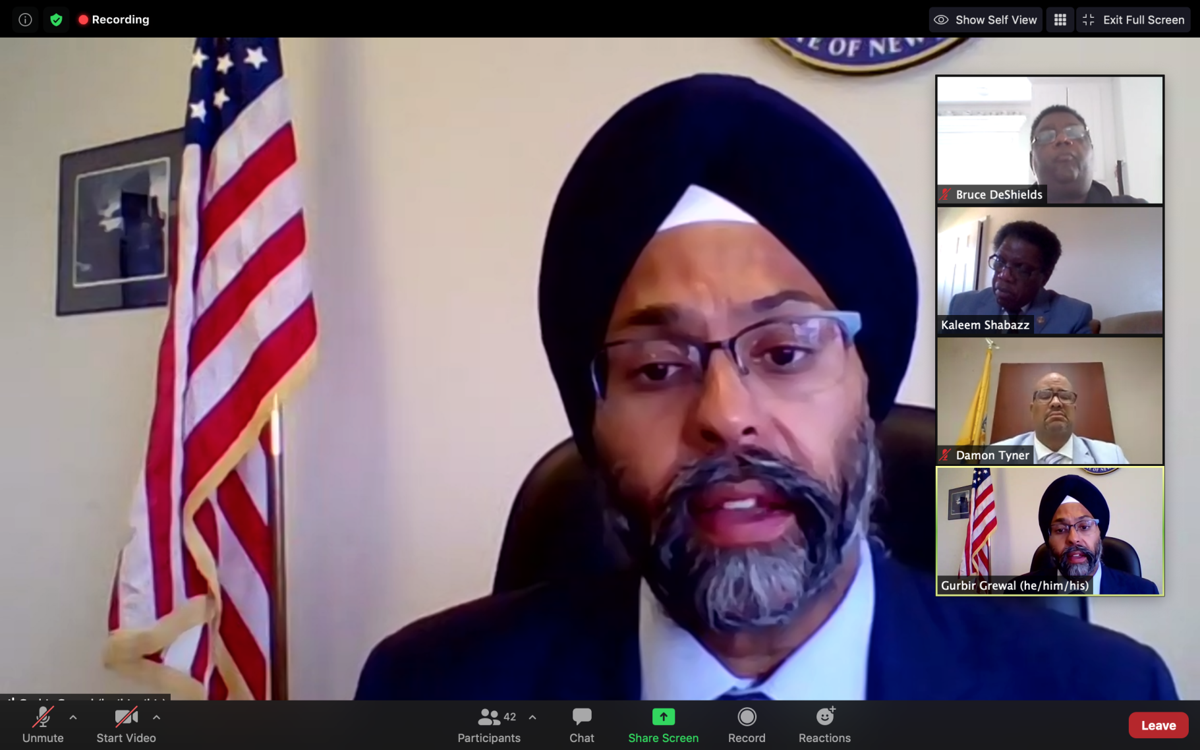 Due to the large public response during its first virtual listening session on the state's police use-of-force policy, the New Jersey attorney general has added a second session scheduled for noon Tuesday.
The first session was held in June following Attorney General Gurbir S. Grewal's announcement earlier in the month that revisions would be made to the policy, the first time in two decades.
TRENTON — The state Attorney General's Office on Friday asked for residents' input as offici…
The state's Use of Force initiative also includes community listening sessions in all 21 counties. 
For Tuesday's session, Grewal invited previous panelists Jonathan Parham, director of county-wide police policy planning and training for the Union County Prosecutor's Office; Jiles H. Ship, commissioner of the New Jersey Police Training Commission and president of the National Organization of Black Law Enforcement Executives (NOBLE), New Jersey Chapter; and Quovella Spruill, director of public safety for the Franklin Township Police Department and executive vice president for NOBLE, New Jersey Chapter, to take a deeper dive into the many questions and to provide guidance to the public on how to weigh in on the policy revision process.
In addition, a public comment portal, at nj.gov/oag/force, will accept submissions through Aug. 1.
Atlantic County Prosecutor Damon G. Tyner said Tuesday that even though society has come a l…
Contact: 609-272-7251
Twitter @clairelowe
Be the first to know
Get local news delivered to your inbox!