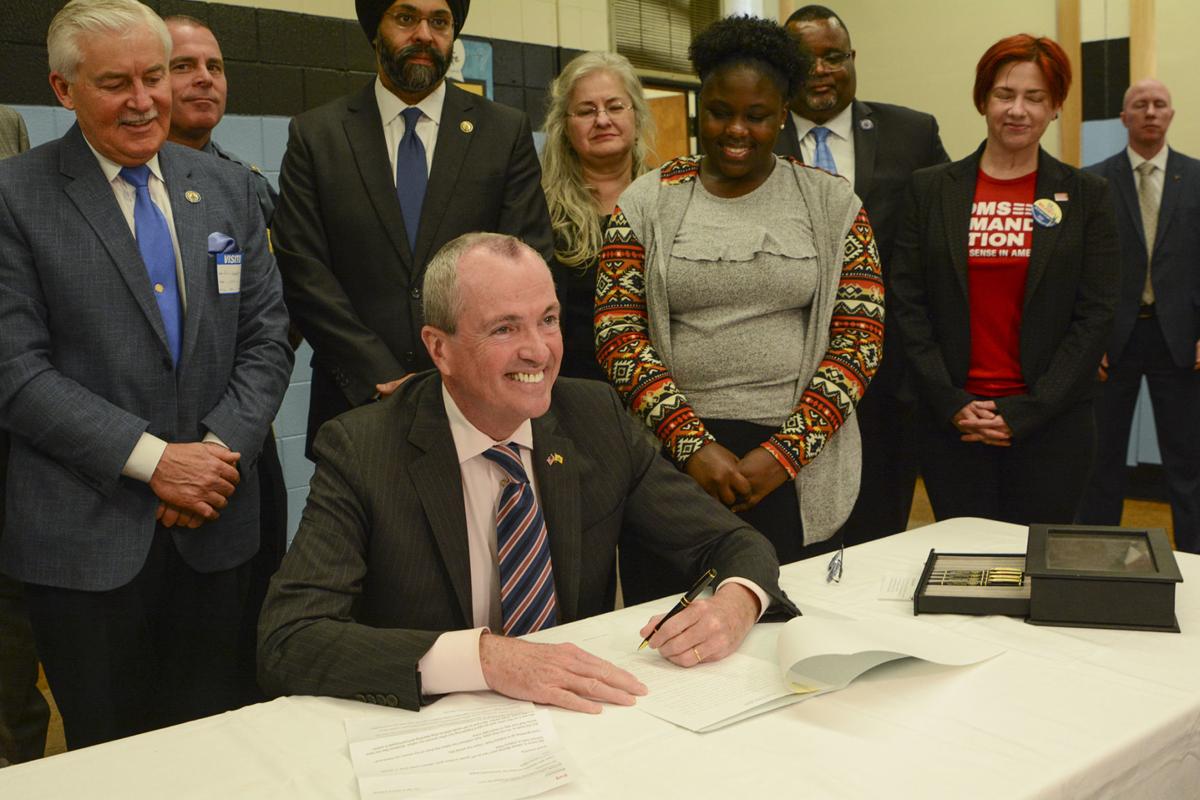 Several health care bills garnered final approval in Trenton last week and will head to Gov. Phil Murphy, who will decide whether or not to sign them into law.
Legislators and advocacy groups celebrated the passage of a bill that would guarantee earned sick days to an estimated 1.1 million New Jersey workers who do not currently have them, they said.
The Earned Sick and Safe Days bill would allow workers to accrue one hour of earned sick leave for every 30 hours worked.
"After years of advocacy and a firm commitment from workers, employers and legislators alike, New Jersey workers will finally be able to breathe a sigh of relief when the inevitable sickness strikes," Analilia Mejia, director of New Jersey Working Families Alliance, said in a statement.
The legislation passed in the Senate April 12 with a majority vote. The Assembly passed the bill in March.
Workers are able to use the sick days to take care of themselves and family members. The sick time can also be used by victims of domestic violence for medical attention, counseling, relocation, legal or other services.
"Earned sick and safe days are key for survivors of domestic violence who need economic safety and stability to safely leave an abusive relationship," Nicole Morella, director of public policy and communications at the NJ Coalition to End Domestic Violence, said in a statement.
The two-part legislation would re-establish the individual mandate, or the requirement that every resident must obtain health insurance coverage or pay a penalty fee, and allow for a reinsurance program to bring more stability to the insurance market by controlling premiums in New Jersey.
The legislation outlines specific guidelines that the carrier and the intended parents must follow when writing up agreements, including required medical and psychological evaluations, that the carrier be at least 21 years old and have already given birth to at least one child.
"This bill would provide a legal framework for gestational carrier agreements in order to protect all parties involved—from the woman who has agreed to carry the baby to the intended parents, and most importantly, the children," bill sponsor and Assemblywoman Annette Quijano, D-Union, said in a statement.
Other bills that have a ways to go before becoming law got a little closer Thursday. Legislation that would urge county prosecutors to require all law enforcement offices to carry naloxone, the opioid overdose reversal, was approved in the Assembly Thursday.
Bill sponsors Assemblymen John Armato and Vincent Mazzeo, both D-Atlantic, said they hope the legislation will help combat the current opioid epidemic crisis hitting New Jersey communities hard.
Contact: 609-272-7022
Twitter @ACPressNLeonard​
Be the first to know
Get local news delivered to your inbox!