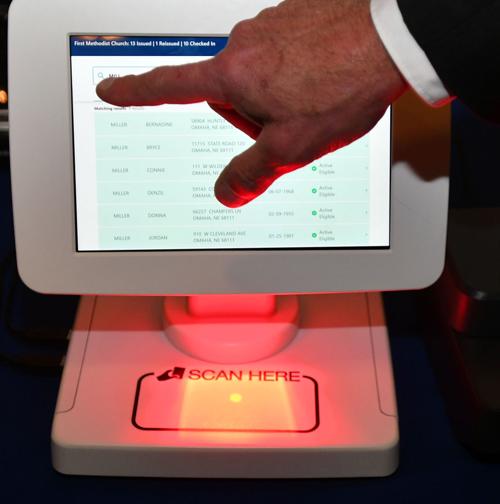 TRENTON — The state Senate on Monday passed a bill that would require early voting by machine be available for the first time in New Jersey.
If it passes the Assembly and is signed by the governor, the state would join about half in the U.S. to offer it. Voters could have access to machine voting 10 days ahead of the official Election Day, Nov. 2.
Counties would need to buy electronic poll books and optical-scan voting machines that read hand-marked paper ballots, or other voting machines that produce a paper trail, according to the bill.
Assemblyman Vince Mazzeo, whose Assembly State and Local Government committee passed the bill in October, said it would be a mandate funded by the state.
"It would be in the neighborhood of the upper $30 millions," Mazzeo said of the cost statewide.
The bill would require each county to set up at least three designated early voting locations, with the number based on population. Atlantic County would need five and Cape May and Cumberland counties would require three.
Early voting would be available four days ahead of a nonpresidential primary, six days ahead of a presidential primary and 10 days ahead of a general election, under the bill.
Atlantic County Superintendent of Elections Maureen Bugdon said Monday she supports early voting, "however the devil is in the details."
"We have a lot of logistics to work out," she said of purchasing new machines and e-poll books, and getting workers trained. "Quick yet thorough, responsible planning needs to happen."
She is familiar with the machines and other new technology, she said, and is excited by it — especially by how it makes early voting possible during a pandemic.
"I believe it is a responsible way to offer (machine voting) and spread the vote out to keep everybody safe," Bugdon said. "Our goal ... is to work as closely as we can with the Legislature and governor's office, so new opportunities like early voting are put through ... to implement elections that have integrity."
Currently, New Jersey offers early voting only through the use of a paper mail-in ballots.
State Sen. Chris Brown, R-Atlantic, voted for the bill, while State Sen. Michael Testa, R-Cape May, Cumberland, Atlantic, voted against.
"Under the bill, Atlantic County would provide five locations for early machine voting. Moreover, each county has to create a security plan to ensure the chain of custody of the votes," Brown said.
Testa could not be reached for comment Monday.
The state's 21 counties would have to move to electronic poll books to make such a system work. The books would have to be updated immediately once a person voted, so he or she could not go to another early voting site in the county and vote again.
Currently poll books, which contain names and signatures of active registered voters, are printed the old-fashioned way — on paper.
Some elections officials have said that the State Voter Registration System, the computer system for all voter information, has too many problems to be relied on for use in electronic poll books.
"We still have issues with it," said Hunterdon County Clerk Mary Melfi, speaking at a hearing on the bill in the Senate State Government, Wagering, Tourism & Historic Preservation committee earlier this month. "We need to have a clean SVRS system before we move forward."
Mazzeo said he supports early voting, which offers working people more options for when they can vote. But he wants to hear more from election officials.
"With the pandemic ... we have to look at the workers who work the polls and the boards of election. They've been under a lot of stress this last year or so," Mazzeo said. "We may need more input from them as well."
Progressive organizations cheered the bill.
"Voting should be as easy and accessible as possible as we work toward a more expansive and inclusive democracy in New Jersey," said Henal Patel, democracy & justice director at the New Jersey Institute for Social Justice. "Early in-person voting encourages participation, increases satisfaction and results in shorter lines on Election Day. There is no justifiable reason to prevent New Jerseyans from having more viable options for exercising their civic voices."
Contact Michelle Brunetti Post:
609-272-7219
Twitter @MichelleBPost