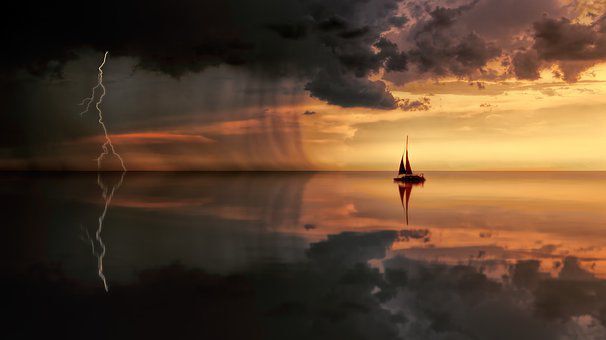 This week will be peak summer weather in New Jersey. After a dry Monday, the risk for showers and storms will be present for Tuesday, Wednesday and Thursday. However, none of the days will be a washout.
Monday will start off with sunshine and areas of fog, with a balmy airmass over us. Low temperatures will be around 70 early Monday morning, making the air conditioner work overtime.
As we go into the day, the fog will burn off by 9 a.m. A low pressure system in New England will turn into a "cut-off" low, removing itself from the general flow of the atmosphere (the jet stream) and meandering about the region for much of the week.
Eventually, it will bring the potential for showers and storms. However, for now, it will just yield a not-too-humid day, thanks to northerly winds, with very warm temperatures. No rain will be expected. High temperatures will be in the upper 80s for much of the mainland, with a 90 not ruled out in Hammonton or Millville.
That would end our first heat wave of the season at Atlantic City International Airport, as we did meet the criteria of three 90 degrees or greater days Friday through Sunday. Heat waves come in different shapes and sizes, and this one was one of the more "comfortable" ones, as highs sat just around 90, without the sticky dew points.
Monday evening will be a bit cooler than the previous nights. We'll still slide through the 80s and 70s during the evening under a mainly clear sky. Eventually, patchy fog will develop again. Morning lows will be 65 to 70 degrees.
Tuesday through Thursday could all be grouped into the same pattern for the week. If you want a 100% window of dry time, focus on the midmorning to midday hours. Otherwise, each afternoon will bring showers and storms, but no washouts will be likely.
For Tuesday and Thursday, storms will be isolated. That means many of you will be dry. Given the stagnant pattern, though, storms will be slow moving. If you are under a storm, you could pick up a quick half-inch to an inch — beneficial, as we can use the rain. Severe weather will be unlikely.
Wednesday's rain coverage will be higher. Expect scattered storms. If you really wanted to go to the beach or get an outdoor project in, you could try it. However, it'll best be left to another day. A piece of energy will swing through and, in conjunction with the upper-level low, will lead to the increased coverage.
As we have seen over the past couple of nights and early mornings, a shower does pass through the summery airmass. Just keep it in the back of your mind, though I wouldn't alter any plans because of it.
Highs all three days will be in mid- to upper 80s inland, with low to mid-80s along the coast.