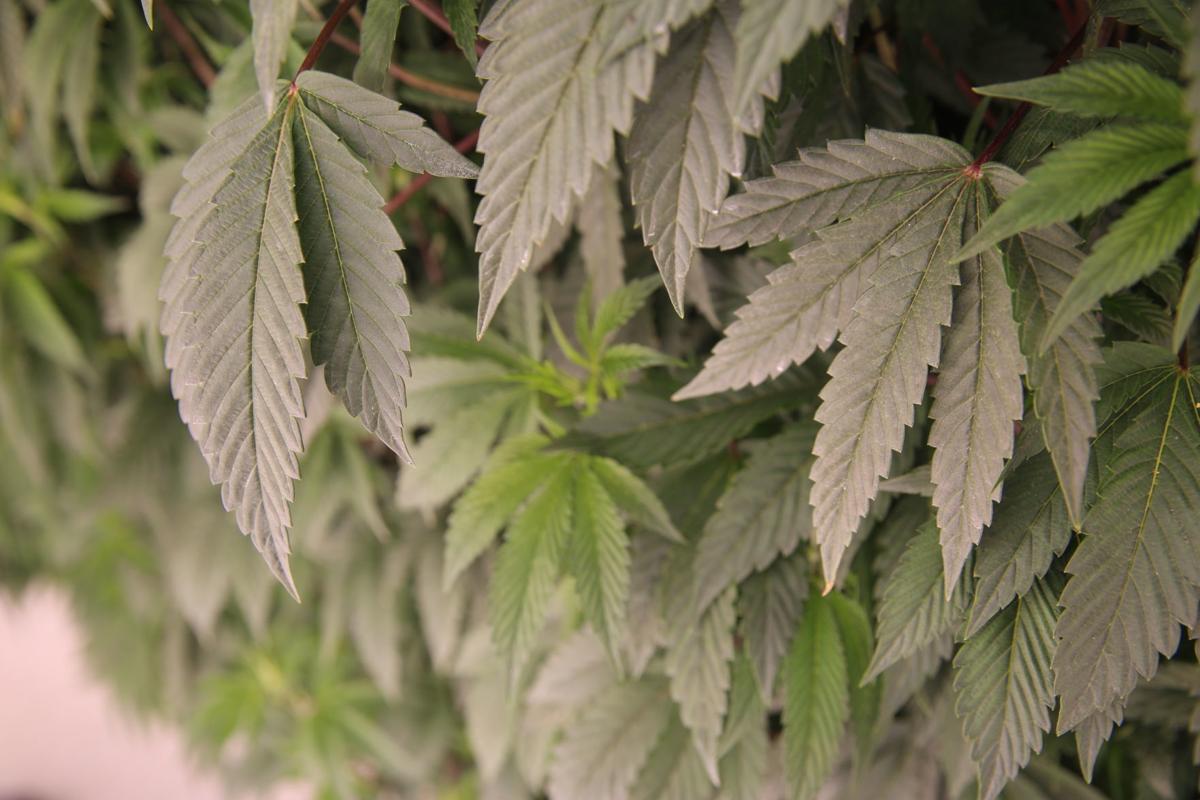 TRENTON — It looks like voters will decide — perhaps during 2020's presidential election — whether recreational marijuana should become legal for adult use in New Jersey.
State Senate President Steve Sweeney and state Sen. Nicholas Scutari, chairman of the Senate Judiciary Committee, introduced a bill Monday to authorize a public referendum on recreational cannabis, according to a statement released by the Senate Democrats.
Sen. Chris Brown, R-Atlantic, said he will vote against putting the referendum on the ballot.
"I continue to place my faith with the expertise of every major medical group, the NJ Association of Chiefs of Police, and mental health advocates like Patrick Kennedy, who conclude legalization will further burden our public health care system, increase organized criminal activity, and affect the welfare of our most vulnerable — our children," Brown said. "So placing the question on the ballot will not make our families any healthier or safer."
In the Assembly, Speaker Craig Coughlin, D-Middlesex, and Assemblywoman Annette Quijano, D-Union, said they will sponsor similar legislation.
"I think the votes will be there (to get the referendum on the ballot)," said Assemblyman Vince Mazzeo, D-Atlantic. "It's good that it's going to the voters, and they will decide if they want legalization in New Jersey or not."
Sweeney and Scutari said they had given up on getting support to legalize recreational cannabis through the legislative process, after repeatedly failing to get enough support from other legislators.
"We respect the positions taken by legislators on what is an issue of conscience," they said.
Gov. Phil Murphy, who has long advocated for recreational cannabis legalization, wasn't as happy about having to use a referendum.
"I am disappointed we were not able to get this done legislatively, and that our failed status quo — which sends roughly 600 people to jail a week for possession, the majority of them people of color — will continue," Murphy said.
Murphy said he has faith the people of New Jersey will approve legalization through referendum, calling it "the right side of history."
The referendum would ask voters of New Jersey to allow an amendment to the state Constitution, to legalize a controlled form of marijuana called "cannabis." It would restrict legal use to those at least 21 years of age, and would designate the state's medical cannabis program to also oversee the personal use cannabis market.
Retail sales of cannabis products "would be subject to the state's sales tax, and no other form of tax," according to the statement.
"This initiative will bring cannabis out of the underground so that it can be controlled to ensure a safe product, strictly regulated to limit use to adults and have sales subjected to the sales tax," the statement said.
Legislators expect to have the Legislature vote on the bill in the current legislative session, which ends in mid-January, and to have the referendum on the ballot for 2020's presidential election.
Murphy has made it much easier for New Jerseyans to qualify to purchase medicinal marijuana.
Since he took office, the state's Medicinal Marijuana Program has tripled the number of patients to about 60,000, and nearly doubled the number of participating physicians to more than 1,000, according to the state.
Murphy has greatly expanded the number of conditions for which state residents may qualify to get medical marijuana.
The top five medical conditions among patients who have qualified for the program are chronic pain due to musculoskeletal disorders (28.9%), anxiety (23.8%), intractable skeletal spasticity (15.3%), PTSD (7.9%) and severe or chronic pain due to cancer or HIV (5.6%), state statistics show.
Bills passed by committees to legalize recreational marijuana never made it to the full Senate and Assembly earlier this year, after Sweeney admitted he didn't have the votes to pass them through the full Legislature.
The earlier bills would have set up a regulatory scheme for legal recreational cannabis growing, manufacturing, sales and taxation; created a system to expunge the records of those previously convicted of low-level marijuana possession and distribution; and set a $42 per ounce of cannabis as a tax, with municipalities that host growing, manufacturing and selling facilities allowed to add a 1% to 3% tax.
Mazzeo said taxing cannabis at the state income tax rate of 6.625 percent may raise less money, but help to keep people from continuing to buy off the black market.
"That may be a better scenario than the higher $42 an ounce," Mazzeo said. "That might be the better route."
Contact: 609-272-7219
Twitter @MichelleBPost
Be the first to know
Get local news delivered to your inbox!