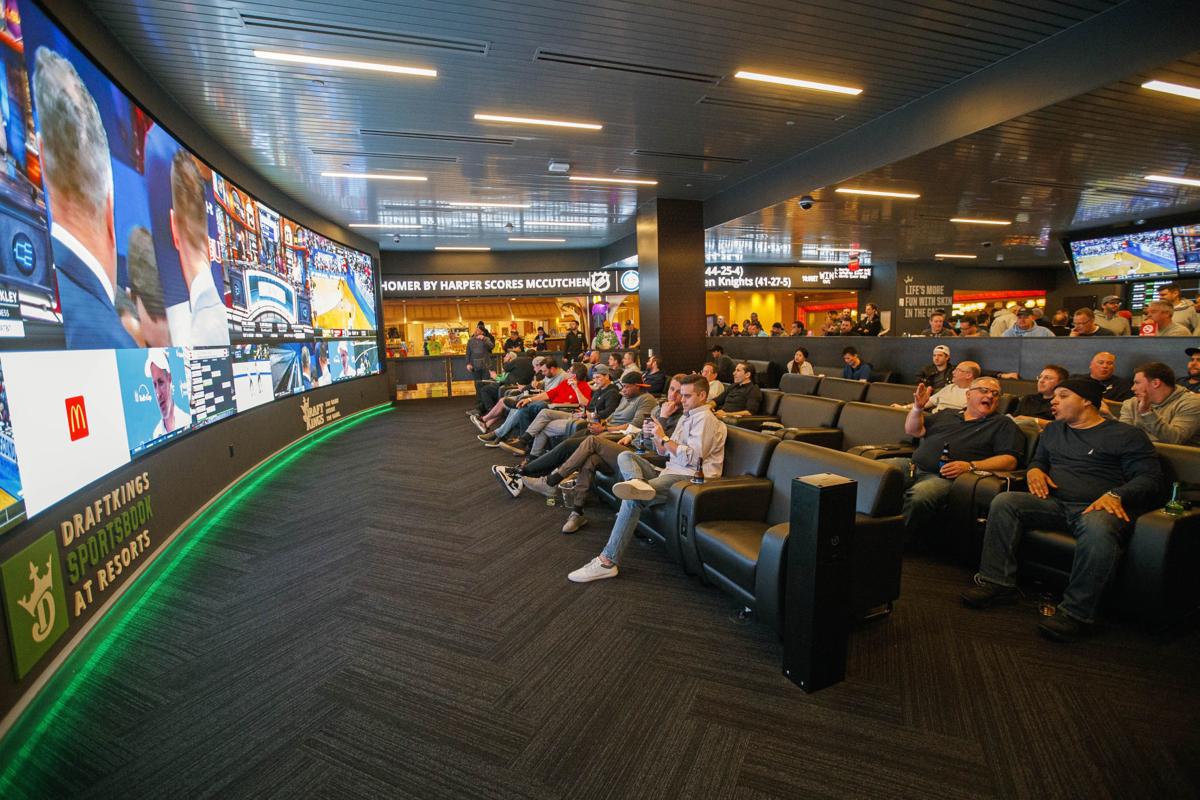 ATLANTIC CITY — State gaming regulators levied the largest sports-betting-related fine to date against PokerStars for accepting more than 200 bets on prohibited events.
The online gambling company, officially known as TSG Interactive US Services Limited, was fined $10,000 by the state Division of Gaming Enforcement on April 12 for two violations of sports betting regulations. Both parties agreed to the terms in a settlement, according to public documents.
Matt Primeaux, senior vice president for Strategy & Operations, USA at The Stars Group, said via email Monday, "We generally don't comment on regulatory matters like these, but we had a manual gating error from our international games into New Jersey. We cooperated with the DGE as we always do, have learnt from the problem, and are confident it won't reoccur. We're glad to have had a successful NCAA basketball season with our players enjoying our Home of the Underdog campaigns that saw us put out best odds in the market for all underdogs."
According to DGE documents, PokerStars accepted 216 wagers on Nov. 19 for a total of $2,756.89 on a Rutgers University men's basketball game against Eastern Michigan University. The company also accepted prohibited bets on the Monmouth University versus University of Pennsylvania men's college basketball game, which took place on Dec. 31.
State sports betting regulations prohibit wagers on collegiate events involving teams who play in-state or events taking place at venues in the state. New Jersey is the only jurisdiction with legalized sports betting to prohibit such wagers.
Prior to the start of the college basketball season, DGE Director David Rebuck said an email was distributed to the state's sports betting operators reminding them of the rules.
Rebuck said regulators were mindful of upcoming basketball tournaments, namely the Boardwalk Classic at Jim Whelan Boardwalk Hall in December, that were prohibited wagering events even though seven of the eight participating teams were from outside New Jersey.
"They missed it," he said.
Former state Sen. Ray Lesniak, who sponsored the original sports-betting legislation in 2011 after voters approved a ballot referendum, said he regrets including the prohibition.
Lesniak said it was necessary to incorporate the language banning wagers on New Jersey's collegiate teams and events played in the state to lessen concerns held by some of his colleagues in the state Legislature.
He said some of his peers were worried that sports betting on collegiate games would impact the integrity of the games.
"I totally disagree with that," said Lesniak. "If it's not going to affect the integrity of the pros, it's not going to affect the college kids."
Lesniak said he would like to see the issue appear on the ballot and let New Jersey voters decide. But, he does not believe "there's an appetite for that."
"Having betting out in the open where it can be monitored and seen is a lot more effective in discovering unusual betting patterns and thereby preserving the integrity of the game," he said.
Dustin Gouker, lead sports-betting analyst for PlayNJ.com, said the prohibition allows offshore odds makers, which are operating illegally, to offer the games outside the scope of a regulatory framework.
"I think the message is dissonant," said Gouker, who argued that the market's transparency would be better served by offering the games legally.
"I would like to hear what anyone thinks they are accomplishing with the ban," he said. "There is plenty of action on Rutgers (and other New Jersey teams) offshore and then you have no insight into it."
Lesniak said while he disagrees with the prohibition, he was not willing to absolve the operator for taking the bets.
"They should be fined," he said. "The rules are the rules and they have to follow then, whether we like them or not."
Although not the first penalty levied against a sports betting operator in New Jersey, the PokerStars fine was the largest to date. Caesars Entertainment Corp., Golden Nugget Atlantic City and Resorts Casino Hotel have also incurred penalties from the DGE for accepting prohibited wagers on sporting events involving Rutgers and Princeton University. Each previous violation resulted in a $2,000 penalty or forfeiture of funds.
Legalized sports betting in New Jersey has accepted more than $2 billion in wagers since June.