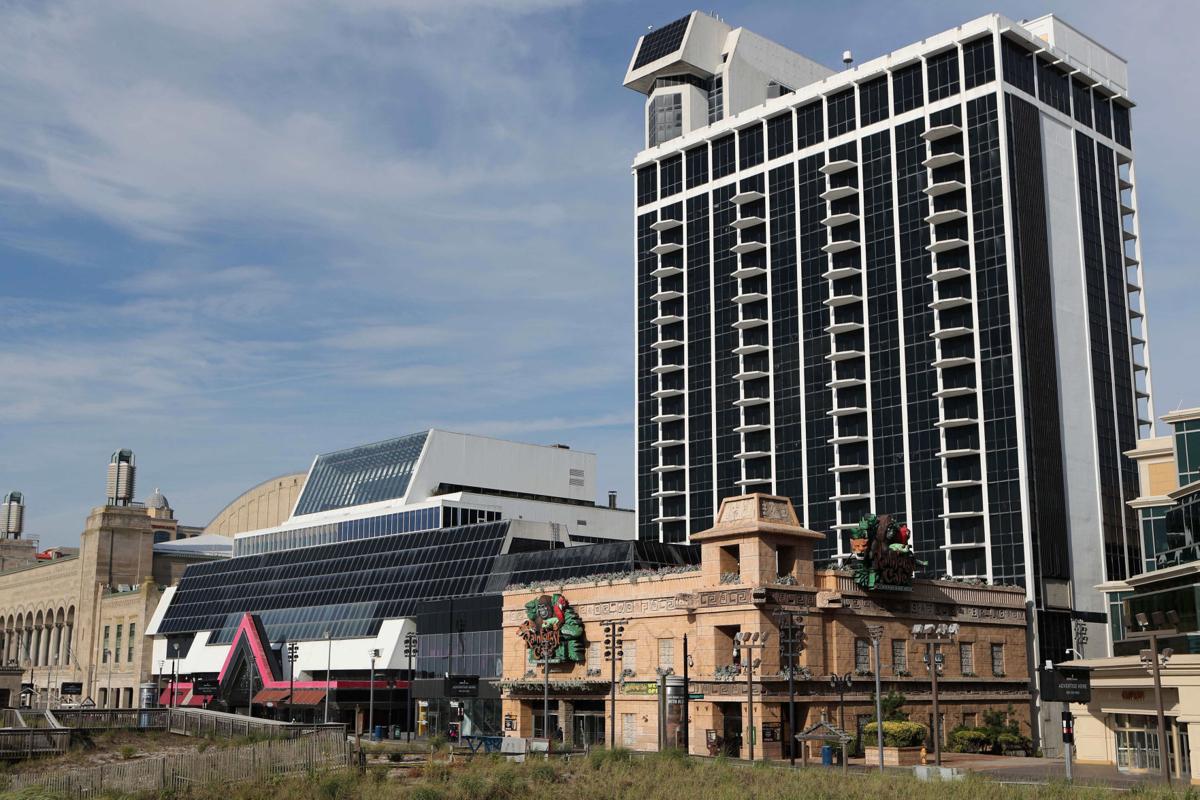 ATLANTIC CITY — The vacant Trump Plaza will remain standing through the summer, despite previous comments from resort officials that the 34-year-old casino hotel would be demolished this spring.
In November, former Mayor Don Guardian said the building was set to be imploded this spring. But no demolition permit has been filed by the owner of the building, Icahn Enterprises, or its subsidiary, Trump Entertainment Resorts Inc., according to Dale Finch, the city's director of licensing and inspection.
ATLANTIC CITY — After more than three decades as a staple of the Boardwalk, Trump Plaza coul…
Finch said crews have been removing asbestos for a few weeks from the shuttered Trump Plaza, which closed in September 2014.
As for plans to have the 39-story building demolished this spring, Finch said that window is now closed with the start of the tourism season.
"It's not going to be done during the summertime since portions of the Boardwalk would have to be closed," he said. "Maybe (demolition) will happen in late fall."
Finch said the Plaza's ownership group, led by billionaire investor Carl Icahn, has been getting price quotes for demolition but nothing has been filed with the city yet.
Previous reports in The Press put the cost to demolish Trump Plaza at about $13.5 million.
ATLANTIC CITY — Billionaire hedge-fund manager Carl Icahn has sold his second Atlantic City …
Icahn, who recently sold Tropicana Atlantic City and six other Tropicana properties to Eldorado Resorts Inc. for $1.85 billion, had been seeking $5.6 million in Investment Alternative Tax contributions from the Casino Reinvestment Development Authority to put toward the cost of razing Trump Plaza. Senate President Steve Sweeney, D-Salem, Gloucester, Cumberland, has opposed releasing the funds to Icahn, stating in a letter to CRDA Chairman Robert E. Mulcahy that "if the property needs to be demolished, Mr. Icahn should pay."
IAT funds are typically used for non-gaming expansions or improvements, but under the current state takeover regulations, the money is redirected to Atlantic City to help pay down its debt.
ATLANTIC CITY — Carl Icahn, owner of the shuttered Trump Plaza Hotel and Casino, is seeking …
Karen Martin, a spokeswoman for CRDA, wrote in an email that there was "no new information" about the property at this time.
The former Holiday Inn tower and 2,658-space parking garage at the Plaza will remain, an attorney for Icahn told The Press last year.
Experts have said demolishing the vacant property, located in the middle of the Boardwalk and at the base of the Atlantic City Expressway, is critical to future development in the city.
ATLANTIC CITY — Allowing billionaire Carl Icahn to use $5.6 million in casino tax funds to h…
Trump Plaza is one of three Atlantic City casino properties formerly owned by President Donald Trump's entertainment venture, the other two being the former Trump Taj Mahal Casino Resort, due to reopen June 28 as Hard Rock Hotel & Casino Atlantic City, and the former Trump Marina, now operating as Golden Nugget Atlantic City. The president has not had a formal role in Trump Entertainment, which declared bankruptcy three times, since at least 2011.