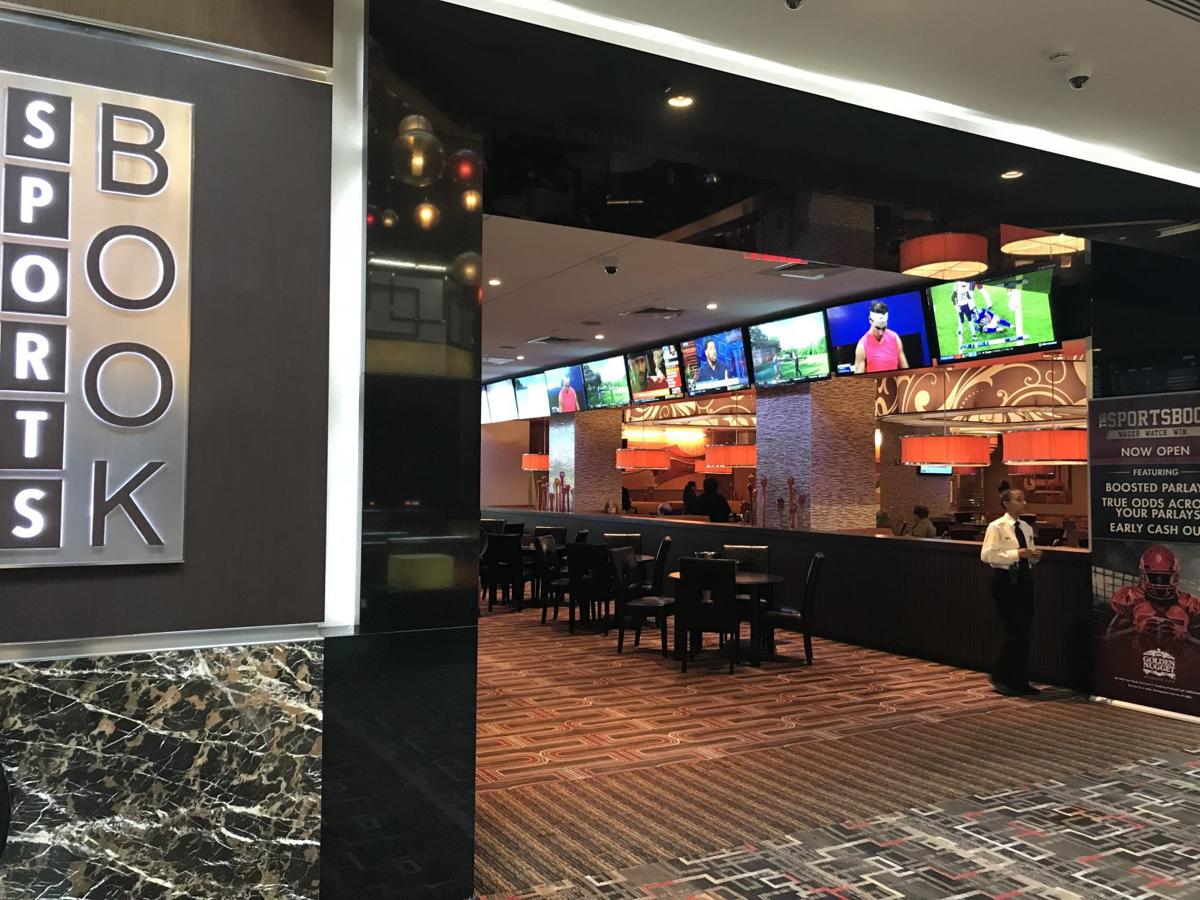 ATLANTIC CITY — Two casinos violated state gaming regulations by taking action on football games involving college teams from New Jersey.
Golden Nugget Atlantic City and Caesars Entertainment Corp., which operates two Atlantic City casinos with sports books — Bally's Atlantic City and Harrah's Resort Atlantic City — were each penalized by the state Division of Gaming Enforcement for accepting bets on college football games in September involving teams from New Jersey.
The state's sports betting regulations prohibit wagers on college teams from New Jersey or college games that take place at a venue in the state. Golden Nugget declined to comment through a spokesperson. Caesars Entertainment did not respond to a request for comment.
"Prohibited sporting events were posted and wagers were placed on those events," said Kerry Langan, spokesperson for the Division of Gaming Enforcement. "All improperly posted bets were voided and if the gamblers were known, those funds were returned to them."
The DGE fined Caesars $2,000 for accepting wagers on the Rutgers Scarlet Knights and Kansas Jayhawks football game, which took place on Sept. 10. The casino company was notified of the violation in November and agreed to the assessed civil penalty on Dec. 11, according to DGE filings.
The Notice of Violation does not specify how much Caesars allowed patrons to wager on that particular game.
Golden Nugget was ordered to forfeit $390 it had accepted in wagers from 10 unknown individuals on "various New Jersey college football games" in September. According to the DGE filing, the wagers were canceled once they were discovered, but the money could not be returned to the bettors due to their "unknown identities." The DGE complaint was filed in November and signed Dec. 13.
"The casino licensees are required to have internal controls in place to prevent prohibited games from being posted for wagering," Langan said. "When those controls fail, there are regulatory sanctions."
New Jersey began accepting legal sports wagers in June after the U.S. Supreme Court overturned a federal ban prohibiting such bets outside of Nevada.
Golden Nugget opened a temporary sports book in mid-August before launching a permanent facility on the last day of the month. The casino is prohibited from accepting wagers on professional basketball games since the property belongs to Tilman Fertitta, who also owns the NBA's Houston Rockets.
The two Caesars properties have had temporary sports books in operation since July. Plans are underway to open permanent sports books at both locations.