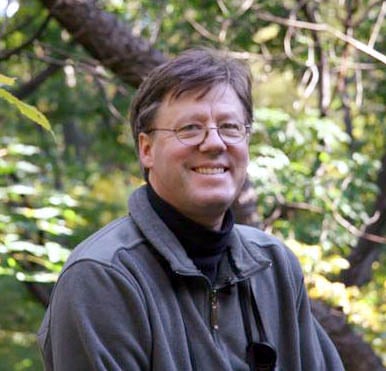 CAPE MAY POINT - Like a migrating bird returning to its nesting grounds, noted birding guide author David Allen Sibley has returned to the town where he first learned about birdwatching.
Sibley, the author of the Sibley Guide to Birds and whose new book, the Sibley Guide to Trees, was recently published by Knopf, is visiting the Cape this weekend for the annual Bird Show at the Cape May Bird Observatory.
The writer, now based out of Concord, Mass., first came to Cape May Point in the fall of 1980, "when I essentially dropped out of college to go birdwatching full time. I wanted to pursue bird illustrating and bird study as a career."
Sibley made Cape May Point his off-and-on home for the next 19 years, living there from 1993 to 1999.
"The Cape May peninsula is shaped like a giant funnel," Sibley said. "Any big migration south through New Jersey, and birds tend to get concentrated at the tip of the peninsula. They don't like to fly over water."
So great is the variety of birds that end up in Cape May Point, Sibley said, that birders do not even have to try that hard to rack up notches on their life lists.
"You don't even have to go out and look for birds," Sibley said. "Well ... you do. But you can see a tremendous amount of birds just by sitting and having them pass in front of you."
Birding is in Sibley's blood - his father was an ornithologist - and he started keeping a bird list when he was 7 years old. That list is up to about 700 bird species - he thinks.
"I've stopped keeping really close track quite a few years ago," he said. "I know when I see a new bird, but I don't know the exact number of my list anymore. It's so rare that I find a new species."
But why a book about trees?
"I've always been interested in trees and everything natural," Sibley said. "Trees made a lot of sense as my next project. All birdwatchers enjoy knowing the name of things they see. They're so common, and you see them so many times, that being able to identify trees is something people can use every day."
Just as he felt before writing his birdwatching guide, he thought there was "room for improvement" in tree guides he had read.
"The new approaches, the philosophies of identifying birds, that could be applied to trees," he said. "The approach to tree identification in field guides I'd been using was outdated. I wanted to apply modern methods."
Of all the species of birds he has seen, however, which one would he call his favorite?
"Usually, I answer that question by saying the long-eared owl," he said. "It's a species I really got to know in Cape May in the early 1980s. They had an owl (tagging) program, and we would head out to catch owls at night. I got to see long-eared owls up close, and I really got to like them."
The Bird Show continues from 7:30 a.m. to 4:30 p.m. today at the Cape May Bird Observatory at Cape May Point State Park. Activities include field trips, demonstrations and workshops.
Contact Steven Lemongello: