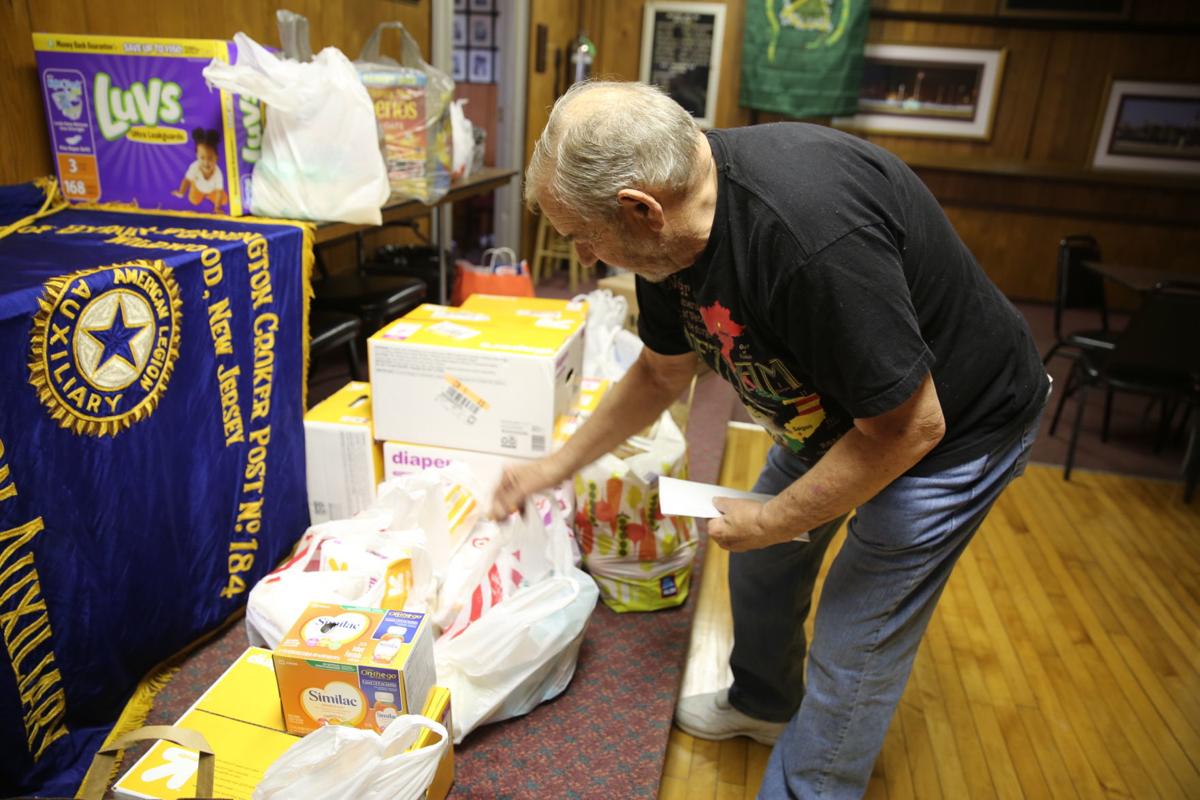 CAPE MAY — As the partial government shutdown continues, the U.S. Coast Guard training facility is asking organizations collecting goods for employees and enlistees working without pay to open their drive up to all federal workers.
That would allow Coast Guard recipients to get around ethics rules that block them from accepting more than $20 worth of goods.
Enlistees and civilian employees received pay on the first of the year, said John Edwards, spokesman for the facility, though the source of the allocated funds was not identified. Should the shutdown continue, workers will not receive a paycheck Jan. 15, the next pay cycle.
"Then the word 'need' would really become applicable," he said.
The American Legion in Wildwood and the Seaville Fire & Rescue Company are collecting fo…
The drive, led by the American Legion in Wildwood and the Seaville Fire & Rescue Company, has collected diapers, food, baby formula, cash and gift cards. It was started independent of the Coast Guard, Edwards said.
"We didn't start getting wind of the donations and the drives until we started fielding calls from the media," he said.
The Chief Petty Officers Association has agreed to accept and disperse the collected goods, Edwards said, since they aren't under the purview of the federal government.
The Coast Guard is also asking the organizations to direct any monetary collections to the Coast Guard Mutual Assistance fund and forward a letter spelling out that the donations came from residents to ensure that no prohibited organizations were involved.
The ongoing partial shutdown of the federal government is already the third longest since 19…
The Code of Federal Regulations does not allow federal employees to solicit gifts or accept ones that are contingent on their position.
"Any agency, any person impacted by the partial shutdown, should be allowed to this benefit," Edwards said.
The code says they can't accept gifts that "create the appearance that the donor is receiving preferential treatment or would cause a reasonable person to question the employee's integrity or impartiality."
Some 42,000 members across the Coast Guard are working without pay, including employees at Training Center Cape May. Unlike other branches of the military, the Coast Guard falls under the Department of Homeland Security, not the Department of Defense, which remains fully funded.
Ninety-eight civilian employees are affected by the shutdown at the Cape May Coast Guard facility. Twenty-four are deemed essential and are working without pay, while the remaining 74 are furloughed.
Vince DePrinzio, adjutant at the American Legion in Wildwood, said the squabble over border funding is wrongheaded, especially with workers going without pay.
"We have a motto: 'Veterans helping veterans,' " he said. "We feel it's important because, hey, there are families there. They don't have any money to buy anything. So we're gonna do the best we can do to help them."
Donations are still coming in, DePrinzio said.
"A little bit here, a little bit there. We're in pretty good shape," he said. "And we'll do what they want to do; we'll go by the rules."