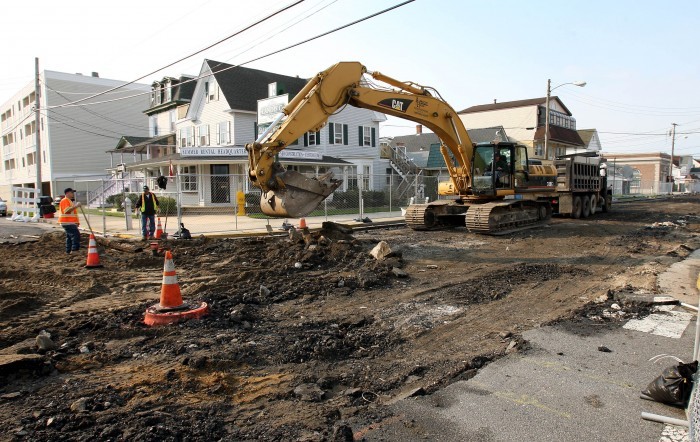 A project designed to improve roadways in Sea Isle City before the height of summer traffic has revealed an interesting look into the shore resort's past transportation methods.
The county project is digging into Landis Avenue from John F. Kennedy Boulevard to 57th Street. Underneath the worn-out pavement are tracks from a trolley system that was active at the beginning of the 20th century.
The trolleys used to take residents and vacationers along the length of Sea Isle City all the way to Townsends Inlet, according to Jim Terruso, chief financial officer for the city.
"It was like a little transportation system," said Terruso.
The trolley system is documented in pictures, but it's been a while since they were up and running. Terruso said his father grew up in Sea Isle City in the 1920s, and by that decade, the trolleys weren't running anymore.
Construction of the new roads is being done in three-block sections, Sea Isle City Administrator George Savastano said. He said the project won't be completed until sometime in June, but enough will be done in time for the start of the tourism season.
"We won't be having any closures for the Memorial Day weekend," Savastano said.