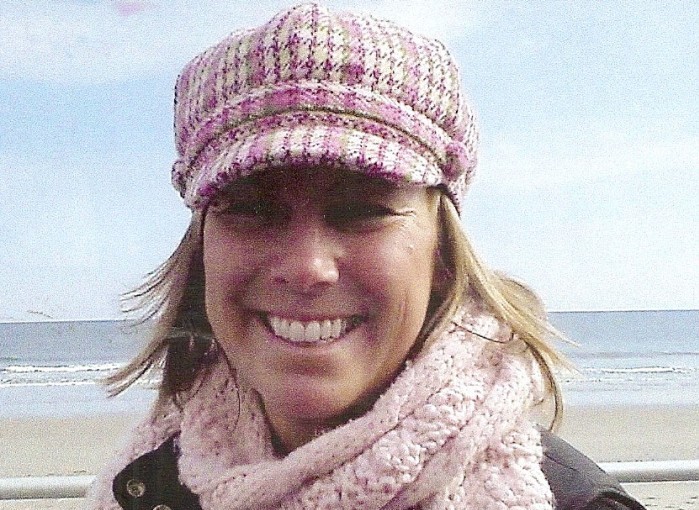 Sea Isle City believes that despite the snow, the annual Polar Bear Plunge weekend will bring thousands of people to the seaside city.
Detectives hope it will bring some clues to help solve a 1-year-old mystery: What happened to Tracy Hottenstein in the last hours of her life?
The Cape May County Prosecutor's Office and Sea Isle City police will use the weekend to try to locate anyone who has information regarding the 35-year-old pharmaceutical sales representative's death Feb. 15, 2009, the weekend of last year's Polar Bear Plunge.
A 33-foot mobile command station will be parked at the intersection of John F. Kennedy Boulevard and Landis Avenue this weekend, county Prosecutor Robert Taylor said in a statement Thursday.
Hottenstein's mother, Betty Hottenstein, said she hopes the attention will produce a lead or perhaps even appeal to someone's conscience.
"We have no idea what happened in those six hours from the time she left the Ocean Drive bar from when her body was found, and we found it unusual that nobody patrolled and nobody saw anything," she said. "That just doesn't make sense to us. We hope there's an innocent bystander who doesn't realize they saw something."
Betty Hottenstein said she and her husband planned to hand out fliers this weekend, but her father-in-law just died.
When authorities tried a similar approach during Memorial Day weekend last year, the Hottenstein family was there.
Sea Isle City Mayor Leonard Desiderio said he could not comment on the investigation, but noted that the weekend typically draws many of the same visitors.
Hottenstein, of Conshohocken, Pa., was found dead on the muddy banks of the Sea Isle City Marina at 42nd Place, under the shadow of the Sea Isle City Bridge.
In May, the Southern Regional Medical Examiner ruled her death an accident due to hypothermia from exposure and acute alcohol intoxication.
Authorities said she was drunk and believe she somehow fell in the water, got out and walked in her socks before falling. Investigators found her pink hat and one of her Ugg boots in the bay.
Hottenstein, who had three fractured ribs, was fully clothed when a passerby found her at 7:50 a.m. — nearly five hours after she was last seen leaving the Ocean Drive Bar and Restaurant, which is several blocks from the marina.
Investigators have not been able to determine how she got there, the county Prosecutor's Office said.
Anyone with information is asked to contact the Prosecutor's Office at 609-465-1135 or Sea Isle City police at 609-263-4311.
In January, Hottenstein's parents appeared before Sea Isle City Council, asking authorities to better control the weekend and what they called "an overconsumption of alcohol."