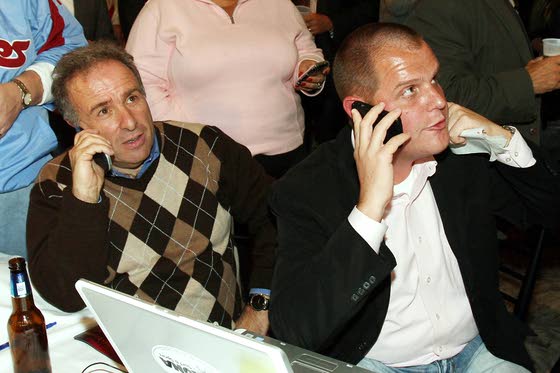 CAPE MAY COURT HOUSE - Republican Freeholder Leonard Desiderio sailed to re-election Tuesday, running unopposed for the second time in his seven-year county political career.
The lack of a challenger for the freeholder seat allowed Desiderio to spend his time campaigning for others.
Desiderio, who is also the mayor of Sea Isle City, spent his election day drumming up support for other Republican candidates, including those in the governor's race and the local state Assembly race.
"All I'm doing is working for the rest of the ticket today," Desiderio said. "We're doing what we can do in the local races."
The Cape May County Board of Chosen Freeholders has remained a Republican stronghold since the departure of now-state Sen. Jeff Van Drew, D-Cape May, Cumberland, Atlantic.
The board, which oversees a
$140 million budget, is composed of five Republicans.
In the past two years, incumbent freeholders have faced no competition in the general election.
Last year, Freeholders Daniel Beyel and Ralph Sheets ran unopposed on the ballot.
In 2002, Desiderio won a one-year seat for freeholder for the remainder of Van Drew's unexpired term.
In 2003, Desiderio ran unopposed and won a full term, which is three years.
In 2006, he won a contested election against a Democratic new-comer.