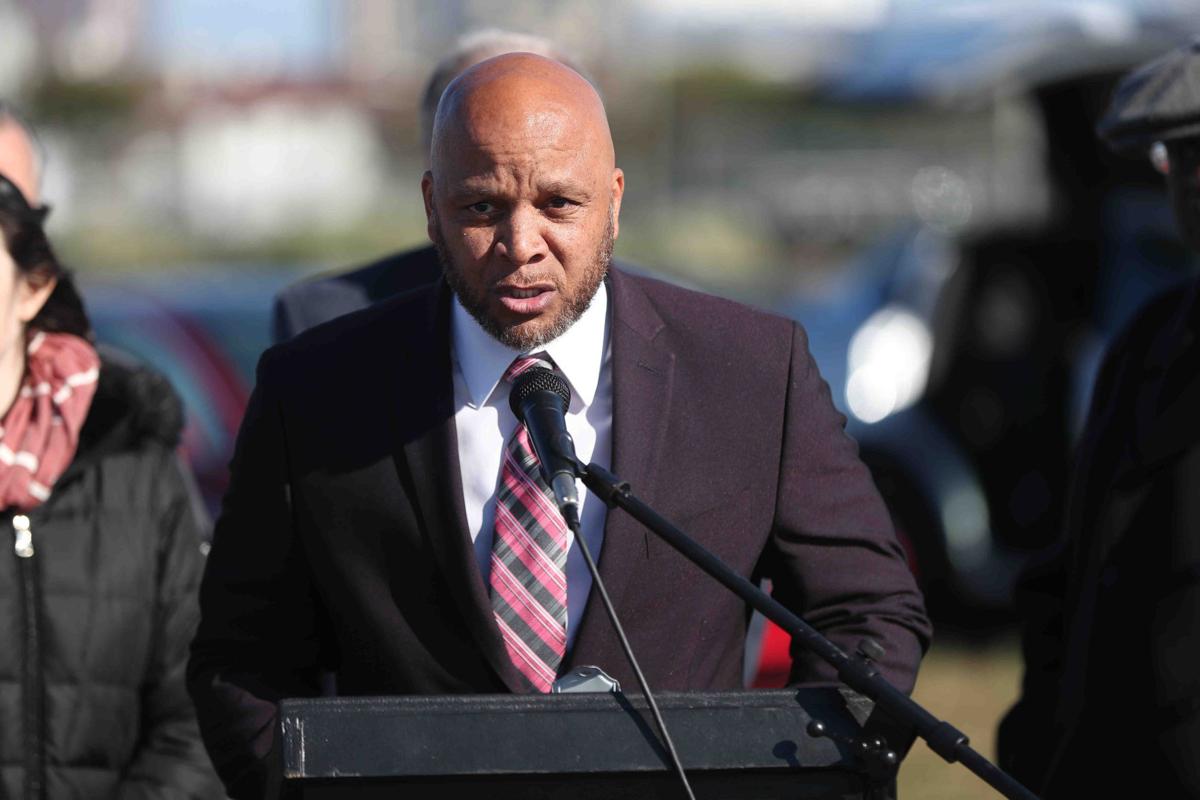 ATLANTIC CITY — The mayor and an at-large councilman were involved in a fight with several other people outside a casino nightclub early Sunday morning.
Video footage reviewed by The Press of Atlantic City showed Mayor Frank Gilliam Jr. and Councilman Jeffree Fauntleroy II getting into a fight with at least two unidentified men outside the Haven Nightclub at Golden Nugget Atlantic City. The incident occurred at 2:22 a.m.
Gilliam acknowledged Sunday night there was a physical confrontation. However, earlier Sunday, the mayor said there was "no incident" and "nothing happened."
"I'm going to hold my comments until my attorney and the law enforcement people do this because I'm not even sure why you would have access to a videotape," Gilliam said.
When contacted Sunday morning, Fauntleroy said the incident was a "loud argument" and nothing more. Reached for comment Sunday evening, he said, "You saw the video. It is what it is."
The Atlantic County Prosecutor's Office released a statement Sunday morning saying it had been made aware of an incident involving the two elected officials and three others and the incident was being reviewed. No further details were provided.
According to the nearly 10-minute long video that did not have audio, the two elected officials exited through a side door of the club and stood in the parking area with a small group, including an unidentified woman, and had an animated discussion. Another man then exited the same side door and approached the group.
It is unclear who initiated the first contact but a fight ensued that lasted about 45 seconds.
The late-arriving man retreated from the group and was followed by Gilliam and another individual. Gilliam exchanged several punches with the retreating man.
The woman was yelling at Gilliam and the other two men. No one hit the woman during the fight.
A man in a black blazer went to follow the other three. The man began to remove his jacket, when Fauntleroy grabbed him from behind and violently tossed him to the ground. The man got back up and he and Fauntleroy raised their fists against each other.
Moments later, the melee died down, Gilliam entered a black Chevy Suburban and exited the property at 2:27 a.m. Fauntleroy and another individual got into a different vehicle and left shortly after.
Fauntleroy said he was made aware of a complaint signed against the two officials Sunday morning after being sent a text message with a picture of the document but no law enforcement official has contacted him about the matter.
The signed complaints include allegations of simple assault and harassment, Fauntleroy said.
On Sunday night, Fauntleroy said he had still not received a complaint or heard from law enforcement.
Atlantic City Police Department spokesman Sgt. Kevin Fair referred all questions to the county prosecutor.
The casino declined comment on the matter.