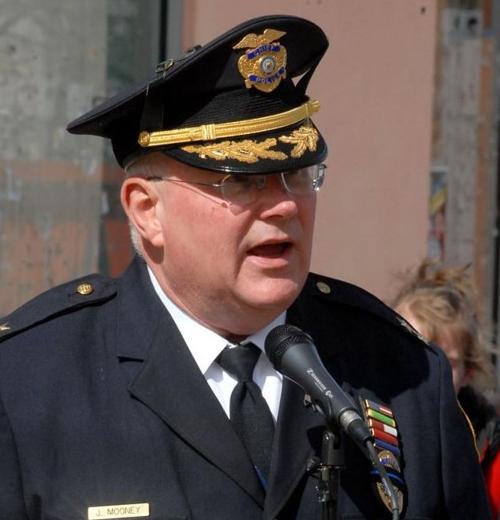 A civil lawsuit filed by Atlantic City's former police chief against the city will go to trial this week.
Jury selection starts today in Atlantic City for John Mooney's lawsuit. He claims he was retaliated against when he reported what he believed were inappropriate acts by the city administration and that the city engaged in reverse discrimination.
Mooney retired from the department in May 2010, rather than take a demotion to deputy chief when the city brought in a public safety director.
If Mooney wins his case, it could mean a return to the department. He has previously said he wants to come back and resume his career, which he has said he was forced out of with the addition of then-Director Christine Petersen. He retired rather than risk a demotion and a loss in pension.
Mooney got a partial victory in June, after Superior Court Judge Carol Higbee ruled he is entitled to damages sustained as a result of the contract breach that deprived him of his career and its financial benefits.
The amount has not yet been decided. Mooney is seeking damages for the 2½ years that remained on his contract, along with reinstatement as chief.
Although the city still has a public safety director position, there is also a chief now, Ernest Jubilee.