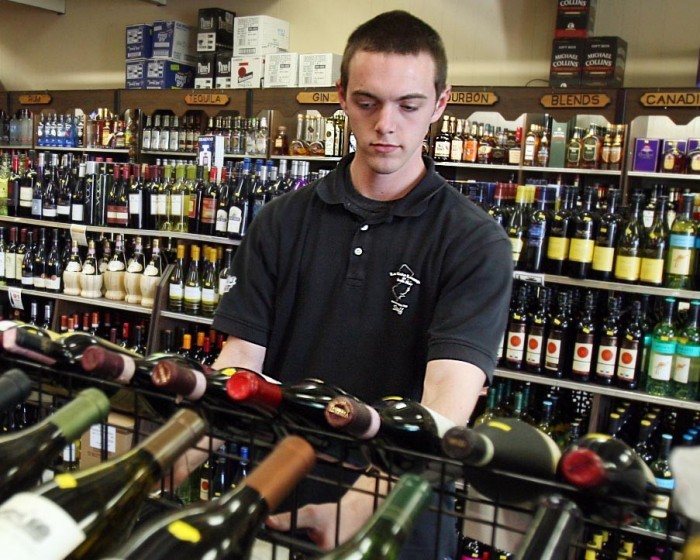 UPPER TOWNSHIP — The idea of people being able to come in on Sunday mornings this summer and sip mimosas on the Tuckahoe Inn's outdoor deck was almost too much for Tyson Merryman to imagine.
"What could be nicer?" asked the restaurant's co-owner.
"Or coming by on a Friday night and enjoying some beers with friends," added Tim Hanna, co-owner of Tuckahoe Brewing Company in Dennis Township, whose Steelmantown Porter is on tap at the restaurant's bar.
More people apparently agree in Cape May County, which as a whole is becoming more accepting of alcohol lately. Governments are loosening laws and a number of new breweries and wineries have recently opened.
The common thread seems to be a desire to attract more tourists and customers. The recent recession and ongoing competition for tourists have been leading causes for change.
Upper Township plans to allow alcohol sales starting at 10 a.m. on Sundays, rather than noon as had been the longstanding law. Sea Isle City plans to do the same thing.
Bars in both places serve beers from the brewery Hanna opened with his friends, which opened in December. It was one of two breweries to open last year in the county, along with Cape May Brewing Company in Lower Township.
With state wine regulations recently relaxed as well, a number of new wineries are planning to open in the county this year as well, including Jessie Creek Winery in Middle Township and Willow Creek Winery in West Cape May.
West Cape May will also open its first liquor store since 1884 this spring after voters supported a 2008 referendum approving the sale of alcohol in the historically dry town.
The most significant change of all could occur May 8 in Ocean City when locals vote on whether to allow restaurant customers to bring their own alcohol or keep the strict prohibition that has existed since the city's inception.
The Ocean City issue has been pushed by business owners who know potential customers are leaving the city to have drinks during a meal. Businesses elsewhere similarly want to be on a level playing field with competitors in neighboring towns, and governments want the extra tax revenue that comes with being business friendly.
In Upper Township and Sea Isle, the business community came to their respective municipal governments with proposals to amend their Sunday hours of sale, and the governing bodies have been happy to comply.
"We want to make sure our establishments aren't in any way having a difficult time because we're creating the hurdle," said Upper Township Mayor Richard Palombo. "I also think it's really catering to the influx of tourists in Cape May County."
Sea Isle Business Administrator George Savastano said essentially the same thing, adding that the city does not see any demonstrable problem with the change.
"We keep things safe and under control, and it won't hurt the town to allow the sale or serving of alcohol for someone to have a brunch," he said, "and it would allow our local establishments to be competitive with the surrounding communities."
These recent developments in the area are only significant in relation to how restrictive some of the county's communities have been in the past.
Just to the north of Ocean City is, of course, Atlantic City, where there is an overabundance of casino lounges and bars that never close.
Ocean City has famously remained true to its roots as a religious retreat founded in 1879 by Methodists who wanted an alcohol-free resort. In other places, locals kept some restrictions even after the passage of the 21st Amendment in 1933 that repealed the national ban on alcohol sales.
Wildwood Crest and Cape May Point join Ocean City as the only remaining dry communities in the county. Voters in West Cape May turned down the sale of liquor twice in its history before approving a referendum less than four years ago, and Dennis Township repealed its dry status in 2001.
The amount of dry towns statewide has steadily dwindled in recent years. Port Republic is the only dry town left in Atlantic County, while a handful of such communities remain in Cumberland County.
Residents in Moorestown, a famously dry, historically Quaker community in Burlington County, voted to allow limited liquor sales last year.
But looking at the issue from a long enough historical perspective, the region's drinking habits are still more moderated than they were 200 years ago.
"Broadly speaking, we're not drinking the way we used to," said Jim Stephens, deputy director at Historic Cold Springs Village. "In the early 19th century, Americans drank far more than we do today."
Stephens said that Americans drank more than three times as much per capita back then as they do now. Back then, the drinks of choice were hard cider, rum and whiskey, not light beer and wine.
"It was hard stuff," Stephens said, "and they were drinking it all day long."
A number of cultural changes eventually decreased the country's collective fondness for drinking. Prohibition swung the pendulum of preference its farthest in the opposite direction, and it has been slowly swinging back since.
For advocates of loosening restrictions in Cape May County, the recent trend is simply a matter of giving people what they want.
"I think people realize you can build a trip around here with good beer and good wine," said Tuckahoe Brewing Company's Hanna.
"And good food," added Tuckahoe Inn's Merryman.