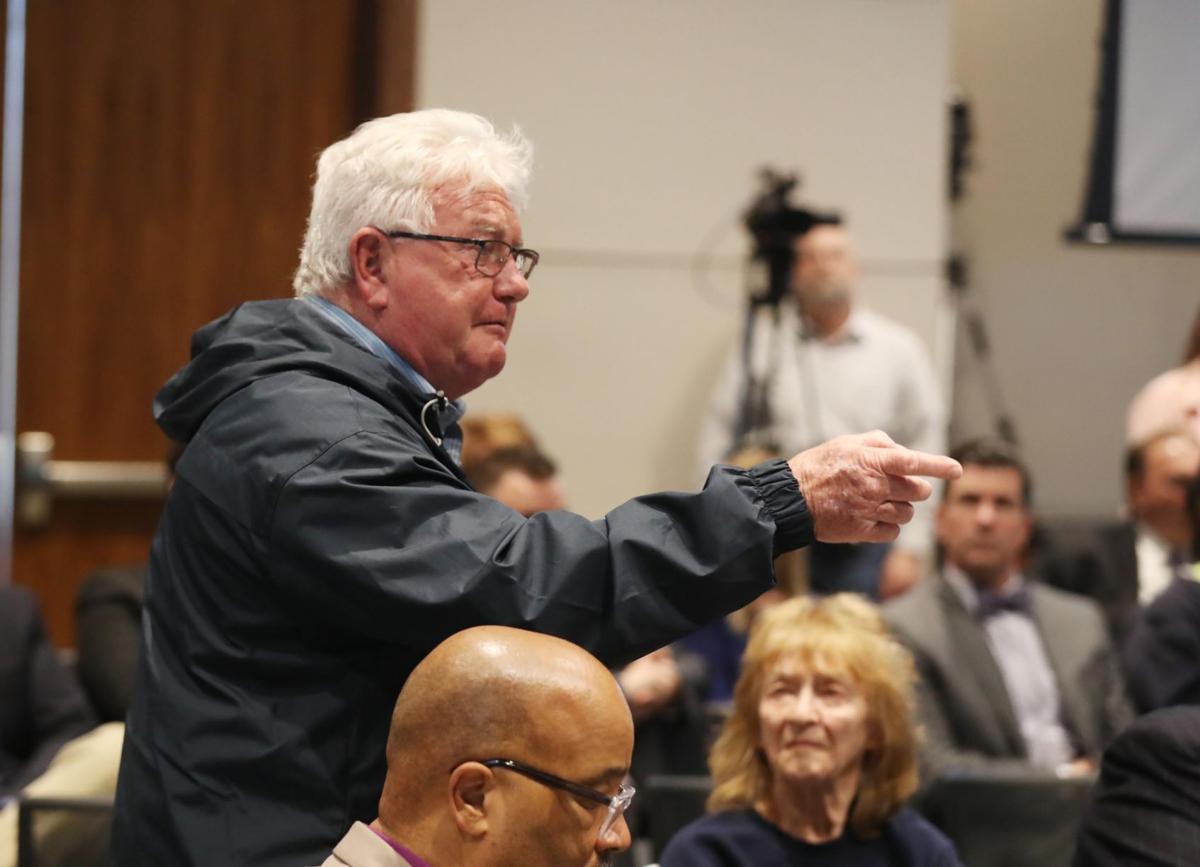 Atlantic City Democratic mayoral candidate Tom Foley is kicking off his "Fix it with Foley" campaign at a Friday night fundraising event, he said in a release Sunday.
Foley is a retired firefighter and former assemblyman, and has held county and municipal elected offices. He is also a former emergency services director for Atlantic City.
He recently announced he is taking on Mayor Marty Small Sr. in the Democratic primary this year.
Foley's event will be held from 6 p.m. to 8 p.m. Friday at Ryfe Restaurant in Atlantic City.
Foley said his main priorities for the city are increasing visibility of police on the streets, making neighborhoods safer and cleaner through repaving more streets and clean-up and repair efforts.
They also include working with the state on financing infrastructure and paving improvements and on bringing the promised benefits of gaming to the resort.
Foley also wants to see improvements to transportation systems to bring more people to the city and to the intercoastal waterways for additional development.
"These seven things can and must be accomplished now," Foley said in the release. "We have been waiting over 40 years.
"I was emergency manager and, believe me, our city needs emergency help and guidance."
Republican Jesse Kurtz gets early Assembly endorsements: Second District Assembly candidate Jesse Kurtz, who launched his campaign Feb. 3, announced that Egg Harbor Township Committeeman Andrew Parker is endorsing him, as is Mullica Township Mayor Kristi Hanselmann, Egg Harbor City Council President Joseph Ricci and Buena Vista Township Committeeman William Ruggieri.
"I have known Jesse for years and consider him a good friend. ... I see the commitment Jesse has for public service. Always there when you need him, he will not stop until he gets the job done and that's exactly the energy and dedication we need in Trenton," Parker said.
Kurtz is a two-term Republican Councilman in Atlantic City.
"Having won multiple elections in Atlantic City and being such an effective elected official demonstrates Jesse's energy and ability to communicate with voters and grow our party," Ricci said.
Kurtz said he believes their faith in him "is a clear sign of my district-wide support and that my message of conservative values and strong common sense leadership are what voters are looking for to fix Trenton."
Atlantic County Our Revolution endorses Mico Lucide for county clerk: Atlantic County Our Revolution is endorsing Mico Lucide for Atlantic County Clerk, said the organization's Chair Shane Winkler on Saturday.
Lucide is a founding member of the progressive group, which opposes the 'line' ballot structure that gives Republican and Democratic party leadership the ability to choose which candidates will run on the 'party line.'
Lucide has joined a lawsuit against several county clerks, including Atlantic County Clerk Ed McGettigan, to change the way ballots are constructed.
He argues that all candidates, whether supported by party bosses or not, should be listed randomly on ballots to avoid giving some an unfair advantage over others.
"At the core of everything we do as progressives is creating a representative and accessible democracy," said Lucide.
"The county clerk is uniquely situated to bring otherwise obscure information to voters and candidates alike, making all of our elections more transparent and accountable."
Contact
Michelle Brunetti Post:
609-272-7219
Twitter @MichelleBPost