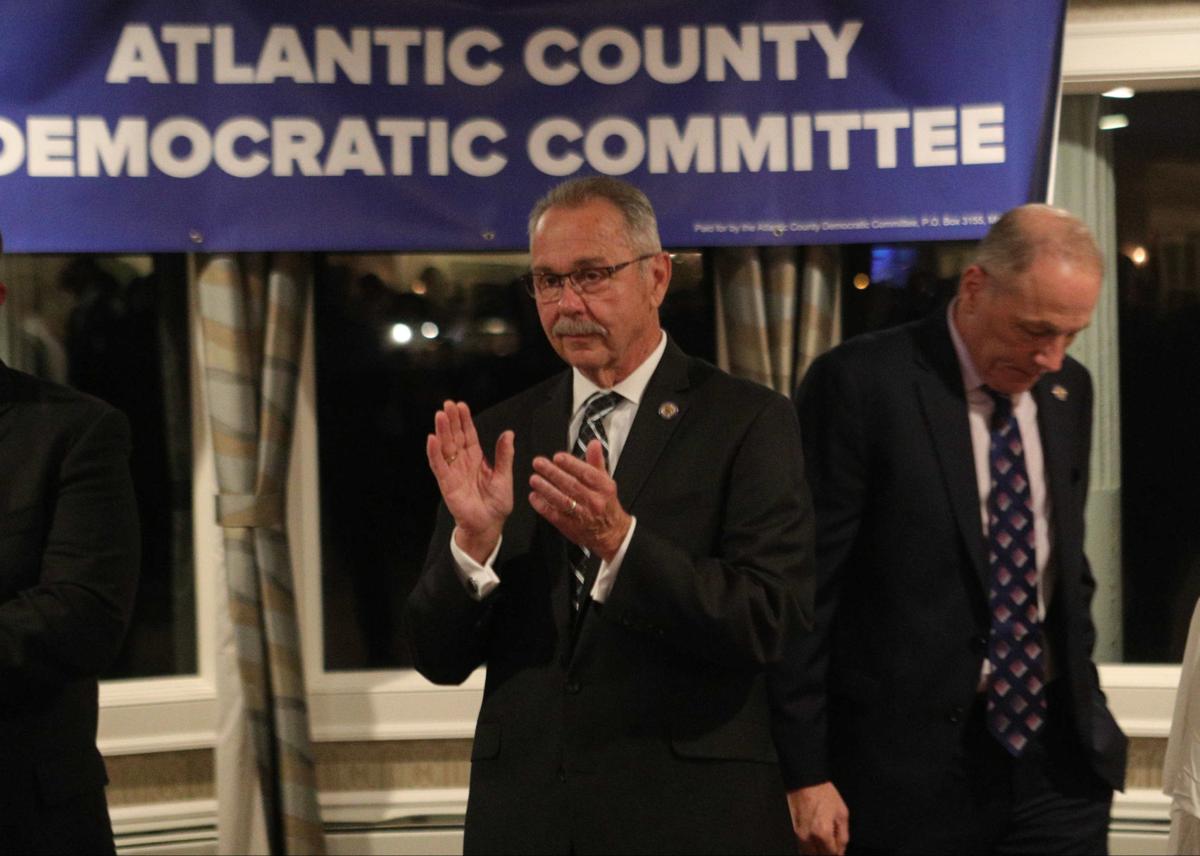 A bill sponsored by Assemblyman John Armato, D-Atlantic, to fund financial support for microbusinesses became law last week.
The new law designates $25 million in federal funds that New Jersey will receive in response to the COVID-19 pandemic to be provided to the Economic Development Authority to support microbusinesses, defined in its final form as businesses with five or fewer full-time employees.
Assemblyman Vince Mazzeo, D-Atlantic, was a co-sponsor in the Assembly and state Sens. Michael Testa, R-Cape May, Cumberland, Atlantic, and Chris Brown, R-Atlantic, were co-sponsors in the Senate.
Mazzeo is running for state Senate this year against Republican Vince Polistina, a former assemblyman. Armato is running for re-election on a ticket with Atlantic County Commissioner Caren Fitzpatrick against Republicans Don Guardian, a former Atlantic City mayor, and Claire Swift, a Margate attorney.
Somers Point attorney Seth Grossman is challenging Polistina in the Republican primary for state senator.
Candidates had until 4 p.m. Monday to file petitions to run in the primary June 8.
Testa team hosts MVC truck: More than 60 Cape May County residents, including nearly two dozen veterans, were able to get services from the New Jersey Motor Vehicle Commission through an MVC Mobile unit last week at the Cape May County Court House parking area. The truck's visit was arranged by 1st Legislative District legislators to help constituents access licensing services, process Real ID applications and speak with MVC agents.
Services at MVC offices have been difficult to obtain, with long lines at offices that are open. Many offices have had to close because workers have tested positive for COVID-19. "While this is small help to some, we continue to advocate for the full restoration of all MVC services at every office in our district," said state Sen. Michael Testa, R-Cape May, Cumberland, Atlantic. For almost nine months, residents in Cape May and Cumberland counties have had to drive long distances, take time away from work and battle long lines to access basic vehicle services such as registration, title transfers and driver testing, Testa said.
Assemblymen Antwan McClellan and Erik Simonsen, both R-Cape May, Cumberland, Atlantic, are co-sponsors of a bill in the Assembly, A 4800, that would require every New Jersey county to host an office offering all MVC licensing and vehicle services.
Testa is introducing a similar bill in the state Senate. Democrats have so far refused to advance the bill, the legislators said.
Testa, McClellan and Simonsen are up for re-election and will face a Democratic team of Yolanda Garcia-Balicki for state Senate, and Chris Wilson and John Capizola Jr. for Assembly.
1st Legislative District endorsement: Cape May County Democratic Chairman Brendan Sciarra recently endorsed Yolanda Garcia-Balicki in the state Senate race and Assembly candidates Chris Wilson and John Capizola Jr. His endorsement gives the team the county line on the primary ballot June 8. "In these times, we need leaders who will use their voices to bridge divides, not widen them," Sciarra said. "Cape May County needs legislators who will fight for the middle class and Main Street."
Garcia-Balicki, the wife of former Cumberland County Democratic Chairman Robert Balicki, is an associate attorney with Helmer, Conley, & Kasselman, P. A., in the firm's Bridgeton and Vineland offices. She is fluent in Spanish and practices immigration law. Wilson served as president and coach for the Vineland Midget Football League. He also serves as vice-president of Midtown Resources, which provides financial services for small businesses. Capizola is a Vineland small business owner and a physical education teacher in the city's public school district.
Contact Michelle Brunetti Post: 609-272-7219
Twitter @MichelleBPost