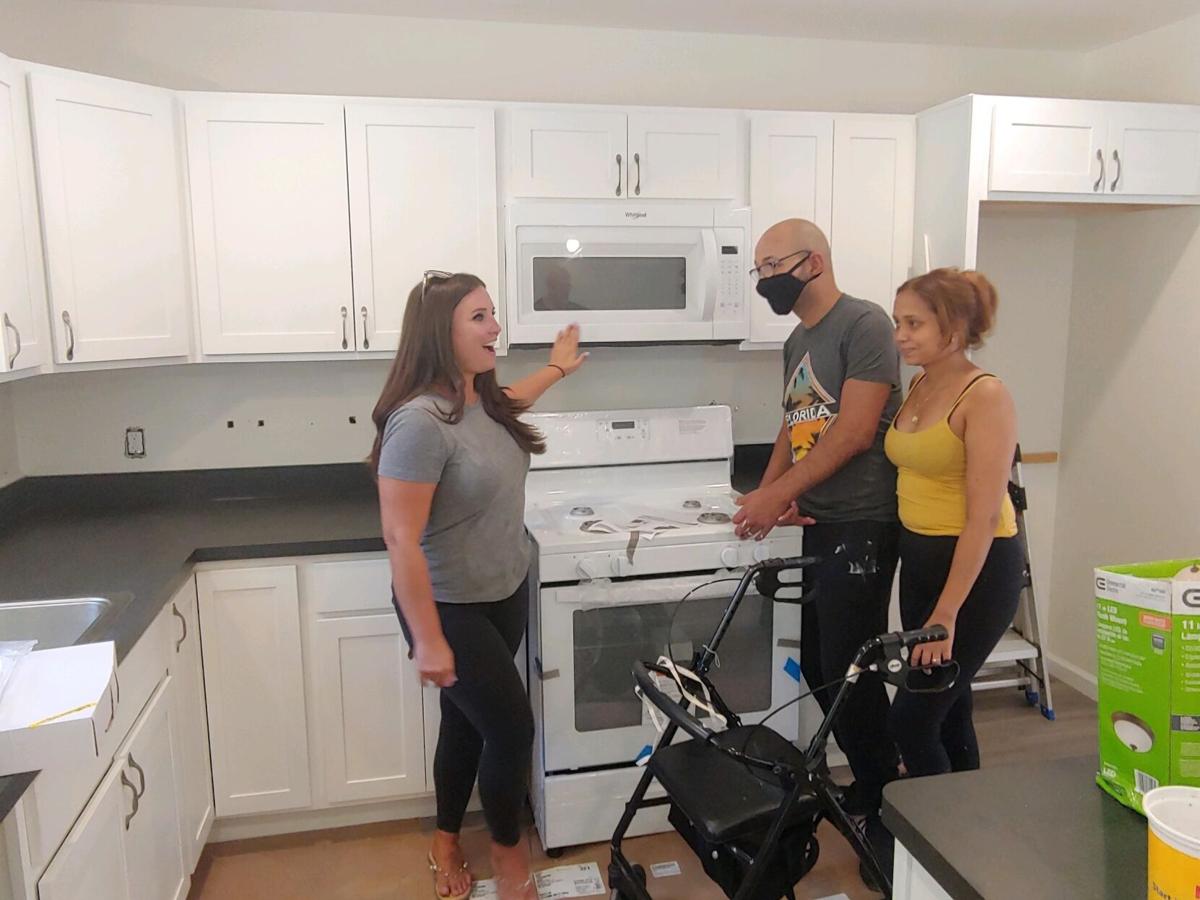 For more than 40 years, nonprofit Habitat for Humanity has been plugging away at its affordable housing model. People who need a home help build it themselves and otherwise work for Habitat, with the assistance of many volunteers. No-interest loans from a revolving fund often provide the money.
These efforts don't make a big splash anymore, just a steady slow stream of new, appropriate houses -- many of which get a little story in the newspaper. The latest last month got a little more attention because the volunteers included former Miss Americas and other officials celebrating the 100th anniversary of the start of the pageant in Atlantic City.
An Alabama couple that had made a million dollars before they were 30 years old got the Habitat ball rolling. After selling their possessions, their search for a more meaningful life took them to a Christian farming community near Americus, Georgia, where they developed a housing ministry.
In 1973 they tested their housing model in what was then Zaire in Africa. Three years later they returned to the U.S. and with close associates created Habitat for Humanity International.
That was the same year one of the nation's most prominent Christians, who lived near the Georgia farming community, was elected president. When Jimmy Carter and wife, Rosalynn, started working with Habitat for Humanity in 1984 after leaving office, they gave it a big boost in support and awareness. More than 35 years later, they're still at it.
By 2005, Habitat for Humanity had built 200,000 houses. Working in all 50 states and more than 70 countries, it has helped 35 million people to attain stable, independent lives through safe, decent and affordable shelter. That has made it the largest not-for-profit builder in the world.
New Jersey alone has 17 Habitat for Humanity organizations. Cape May, Cumberland and Salem counties each have their own. Ocean County has northern and southern organizations.
Last month's house built in Mays Landing was overseen by Habitat for Humanity of Burlington and Mercer counties, which also serves Atlantic County and parts of Middlesex.
The buyers in this case are purchasing their home with an income-based, affordable mortgage, according to Annie Fox, chief development officer for the Burlington-Mercer group. They must put in 250 to 400 hours of sweat equity into their own home, another Habitat house, or at one of the ReStore home thrifts operated by the organization -- while they do their regular jobs as an accountant and housekeeper.
This is allowing Raul and Maribel Polanco and their three children to move up from a two-bedroom apartment without the accessibility required for Raul's physical disabilities to an accommodating three-bedroom rancher on a quiet street.
We expect to keep seeing people help themselves to a better life with a big assist from Habitat and its legion of volunteers. Little by little they're all making a major, solid contribution to society.