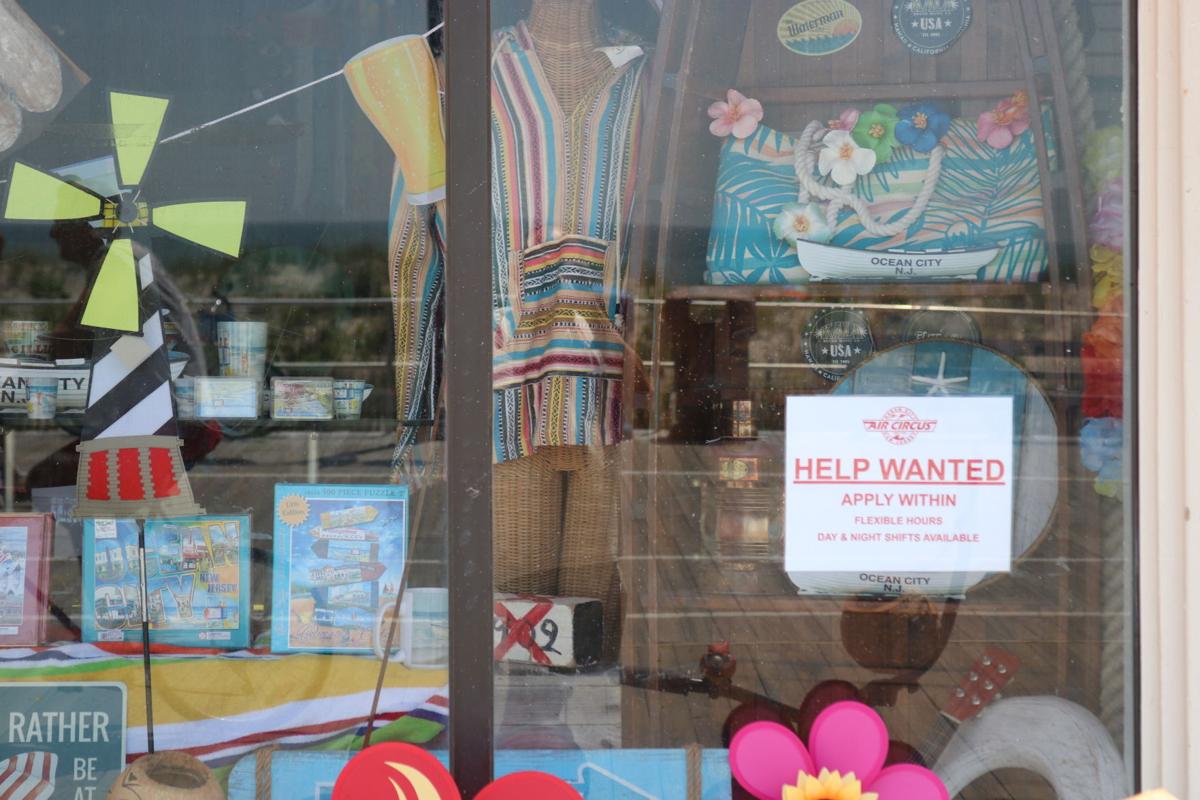 TRENTON — The number of new unemployment claims in New Jersey declined for the second straight week, the state said Thursday, as the $600 federal weekly supplement entered its final week.
The total number of claims filed in New Jersey now tops 1.4 million, the state Department of Labor and Workforce Development said.
Nationally, however, the number of new claims increased by about 100,000, according to the U.S. Department of Labor.
About 1.4 million people in the country filed new claims for unemployment, and the federal DOL estimated the national unemployment rate at 11.1%.
The $600 federal subsidy that has been added to unemployment payments ends with this week's payments but will be made on eligible claims for the weeks ending April 4 through July 25 for those claims approved at a later date, according to the department.
There are proposals to extend the federal subsidy, but the two major parties differ on the best approach. Democrats would extend the $600 through January 2021. Republicans want to provide lower benefits because many workers make more on unemployment than they would if they returned to work.
The state has distributed more than $7 billion in $600 weekly federal Pandemic Unemployment Compensation to 1.1 million claimants since the program began the week of April 4, it reported.
In total, the state has distributed $11.6 billion in unemployment benefits from state and federal coffers to New Jersey workers in the past 18 weeks, according to a news release.
Unemployed or furloughed workers filed 25,804 new claims in the week ending July 18, the state reported. Over the past four weeks, the Department has received an average of just under 35,000 initial unemployment claims per week.
"While we're pleased to see a gradual slowing of the rate of new unemployment claims, we are painfully aware of the unprecedented number of our fellow New Jerseyans who are struggling financially as a direct result of COVID-19," said Labor Commissioner Robert Asaro-Angelo.
He said the state has provided an average of almost $10,000 in economic support to about 1.2 million New Jerseyans since mid-March, when the pandemic shut down many businesses.
"Nonetheless, we are mindful that some workers continue to wait for resolution of their cases, and we are making every effort to get them a determination quickly," Asaro-Angelo said.
The department also reported that in the first two weeks of state Extended Benefits, more than $6 million has been sent to 10,586 claimants who had exhausted all other federal and state unemployment aid.
The number of applicants who have met the earnings requirements to receive benefits has risen to 1.2 million, with 96% of them having received payment, the state reported.
Contact: 609-272-7219
Twitter @MichelleBPost