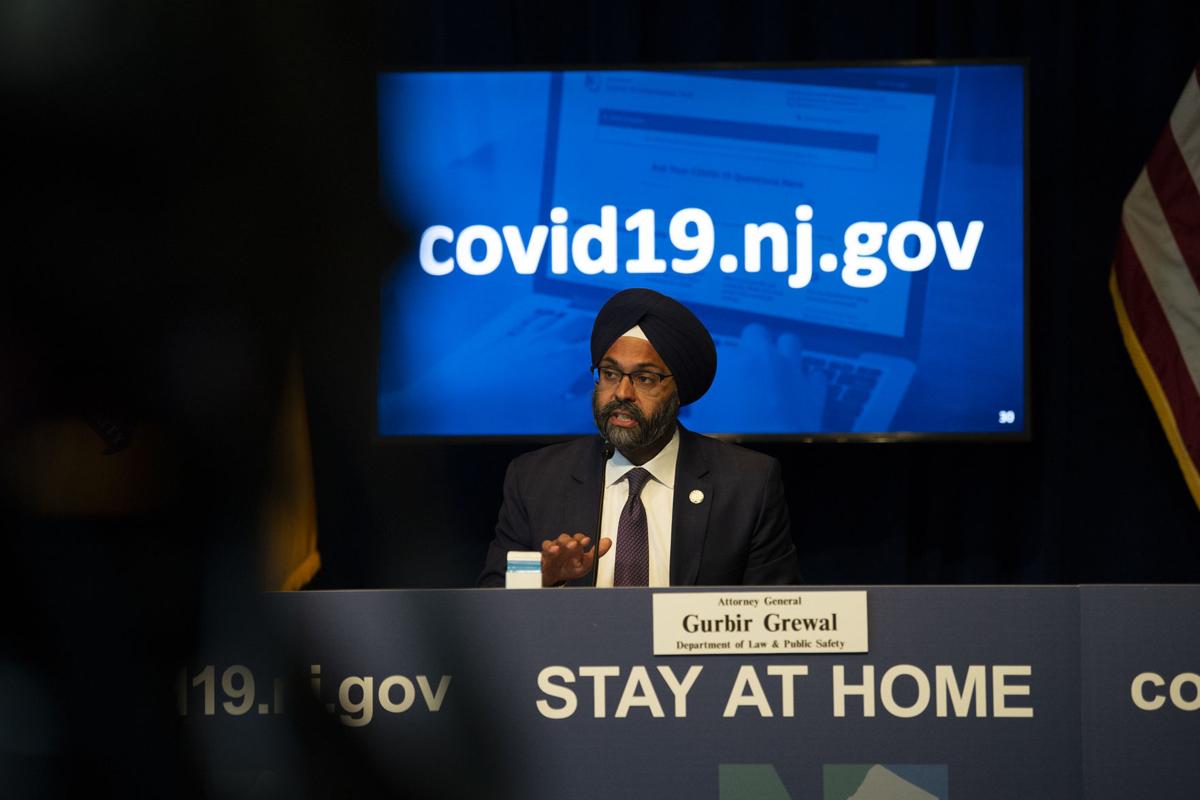 TRENTON — New Jersey Attorney General Gurbir S. Grewal will host a virtual town hall on the state's Use of Force policy this week as he prepares to make revisions announced earlier this month.
The meeting is scheduled for noon Wednesday through an online forum. Anyone wishing to participate in the virtual event can register online. 
Grewal will be joined by Jonathan Parham, who previously served as the chief of the Linden Police Department and now serves as the director of countywide police policy, planning, and training at the Union County Prosecutor's Office; Jiles H. Ship, commissioner of the New Jersey Police Training Commission and president of the National Organization of Black Law Enforcement Executives (NOBLE), New Jersey Chapter; and Quovella Spruill, director of public safety for the Franklin Township Police Department and executive vice president of NOBLE, New Jersey Chapter.
"The Use of Force Policy affects everyone, and so everyone should have the opportunity to weigh in on its revisions," Grewal said. "We want to hear from a broad cross-section of our state: police officers, civil rights advocates, religious leaders, victims' rights organizations, and community members. We especially want to hear from young people, people of color and those who have had negative experiences with law enforcement officers because we are committed to getting this right.
One part of the Use of Force initiative will include community listening sessions in all 21 counties. 
In addition, a public comment portal, at nj.gov/oag/force, will accept submissions through Aug. 1.
In addition to Wednesday's session, Grewal will host a lunch and learn to continue discussions on bias at noon July 1 with Jonathan Greenblatt, the chief executive officer of the Anti-Defamation League, and Detective David D'Amico, president of the NJ Bias Crimes Officers Association and chief investigator of Middlesex County Department of Corrections. Register online.
Contact: 609-272-7251
Twitter @clairelowe