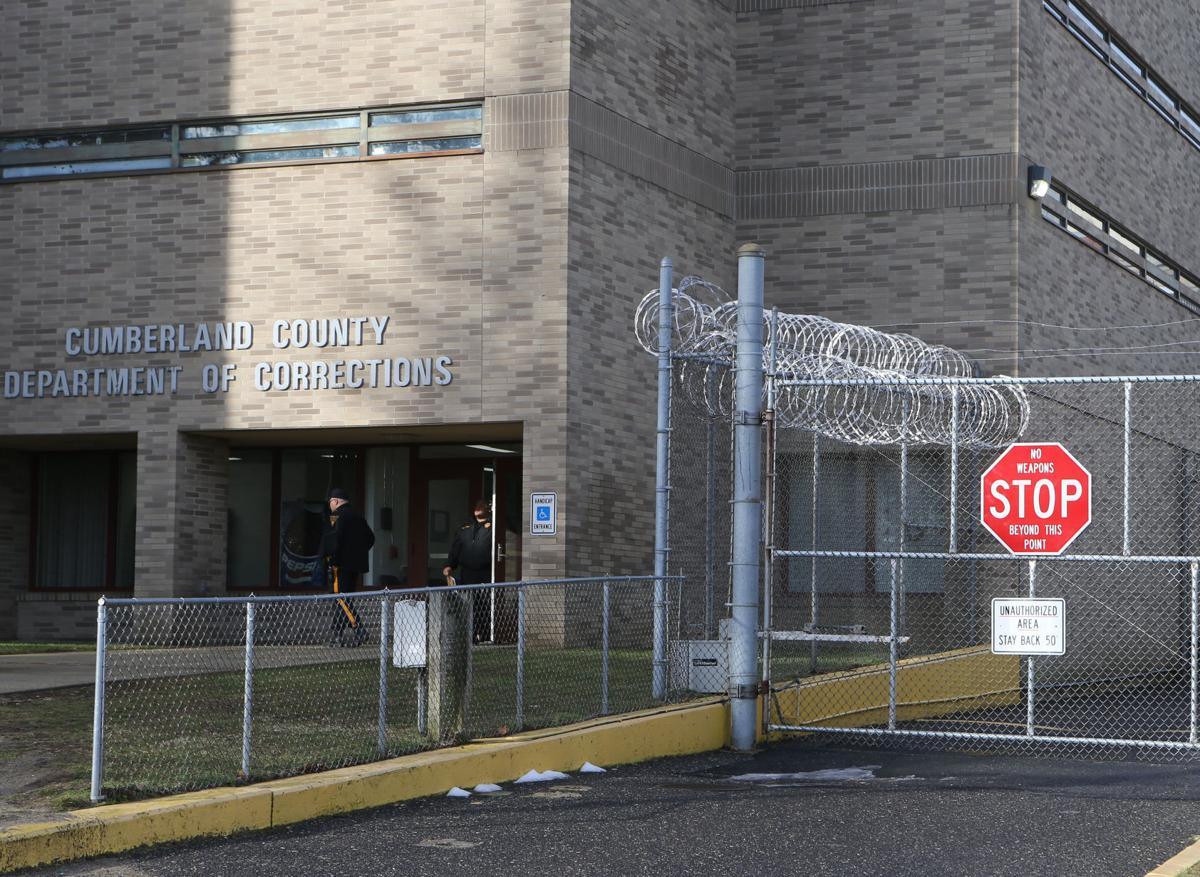 BRIDGETON — The family of a man who committed suicide at the Cumberland County jail in May has filed a lawsuit in federal court.
The lawsuit comes in the wake of three corrections officers being charged for allegedly endangering inmates by not properly monitoring them.
The family of David Conroy is suing Cumberland County, Warden Richard Smith, former Warden Robert Balicki, 10 corrections officers and CFG Health Systems in the 32-year-old's death.
On May 29, Conroy was found hanging in his cell. It was determined he had committed suicide, making him the sixth person to do so since 2015 at the Cumberland County jail.
Last week, two corrections officers were charged with tampering with public records and endangering another person in connection with Conroy's suicide.
Justin Cimino, 40, of Vineland, and Nicholas Gomez, 27, of Millville, made false entries in "Close Watch Forms" maintained by the Cumberland County Department of Corrections and engaged in conduct that created a substantial risk of death to an inmate identified as D.C., according to the charges.
Another corrections officer, Tabatha Roman, 31, of Vineland, was charged with endangering another person in a separate incident, which authorities say led to the suicide of another inmate.
A lawsuit has been filed in that case, too.
This lawsuit, filed Monday, says the defendants "demonstrated a deliberate indifference and conscious disregard for the psychological needs and overall safety of David Conroy."
Conroy's family is asking for damages exceeding $1 million.
In an interview with The Press of Atlantic City last week, Smith said he and the county have taken steps to reform the jail's policies. They are in the process of hiring more corrections officers because the jail was understaffed, he said.
As for the inmates, Smith said he is committed to making sure the jail has top-notch rehabilitation programs that help inmates get GEDs, write their resumes and learn how to approach a job interview.
The jail also has installed signs telling inmates professional help is available if they feel depressed or suicidal. Some staff members have been trained to spot signs of depression and suicidal tendencies.
Eight extra cells also have been designated for suicide prevention.
The warden said his top priorities are restoring full accountability and professionalism among staff to make sure everyone, from inmates to corrections officers, thrives in a safe environment.
Be the first to know
Get local news delivered to your inbox!