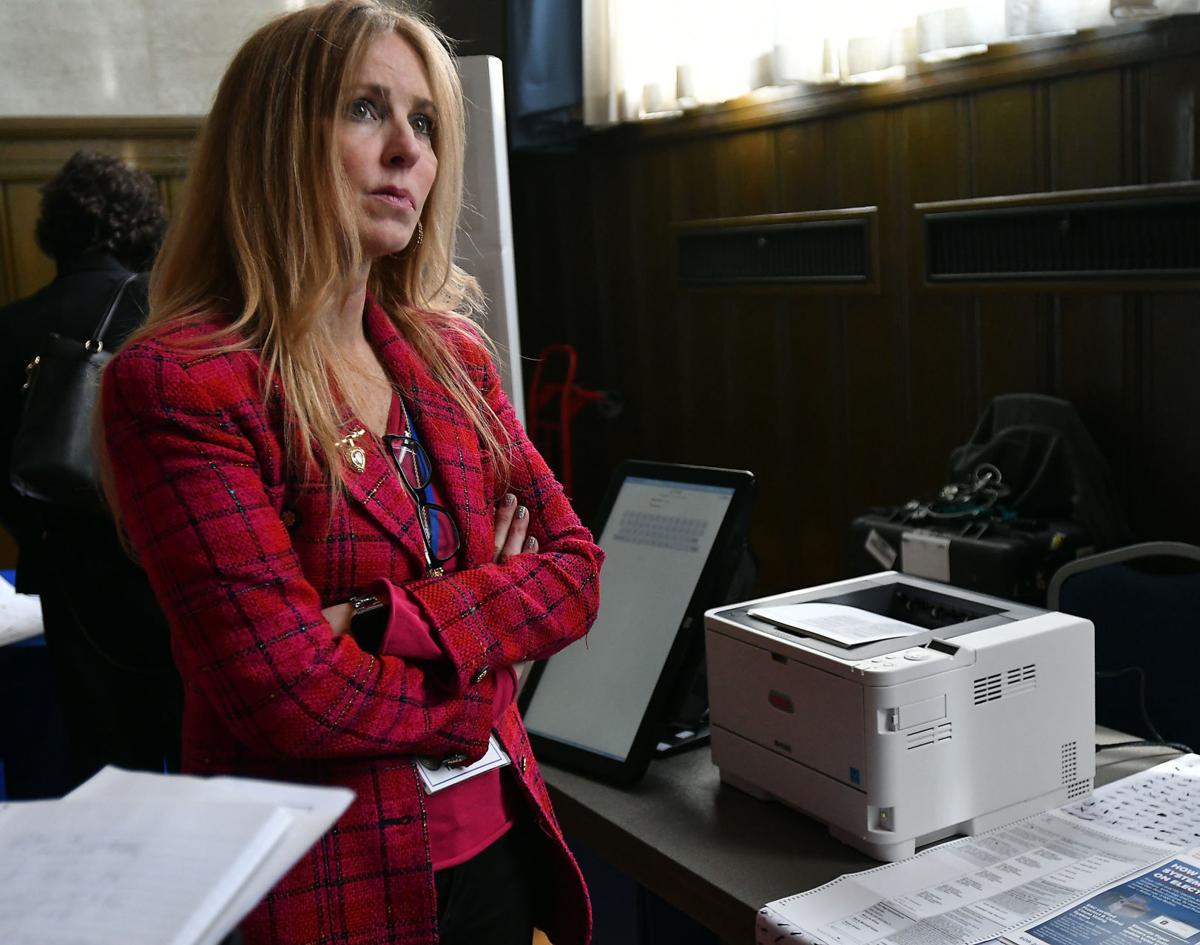 Local election officials will mark National Voter Registration Day on Tuesday with special events to help those not yet registered to get on voter rolls in time for the Nov. 3 election.
The League of Women Voters of Atlantic County is holding a voter-registration drive at the Pleasantville Post Office through 5 p.m., said organizer Rosemary Goldberg. She said the group will hold regular registration events through Oct. 13, the deadline for voting in November.
Atlantic County Superintendent of Elections and Commissioner of Registration Maureen Bugdon is hosting a virtual registration drive, directing people to the state's new online registration portal at Vote.NJ.gov.
"Online voter registration is now available in New Jersey, making it easier than ever to register to vote," Bugdon said. She said those unsure whether they are registered can check their status at the same website, which can be accessed via computer, tablet or smartphone.
Bugdon said it's the fastest way to ensure you are eligible for the upcoming Nov. 3 General Election.
There is also a registration event set for 11 a.m. on Tuesday in the City Hall Courtyard, 1301 Bacharach Blvd. in Atlantic City; and a virtual event starting at 9 a.m. sponsored by the Mental Health Association in Atlantic County, according to the National Voter Registration Day website. For host contact information email vphillips@mhanj.org/.
Online voter registration in New Jersey was introduced in early September with more than 50,000 individuals taking advantage of the online offering in the first two weeks alone, she said.
Bugdon called 2020 "a milestone year, commemorating the 100th Anniversary of Women's Suffrage (the right of women to vote in elections), as well as it being a presidential election cycle."
Stockton University in Galloway Township is the site of a voter registration drive by the American Democracy Project/Political Engagement Project at Stockton.
The national nonprofit When We All Vote, which calls itself a nonpartisan group launched by Michelle Obama to increase participation in every election, is hosting a registration event all day Tuesday on Instagram and YouTube.
Contact: 609-272-7219
Twitter @MichelleBPost
Be the first to know
Get local news delivered to your inbox!