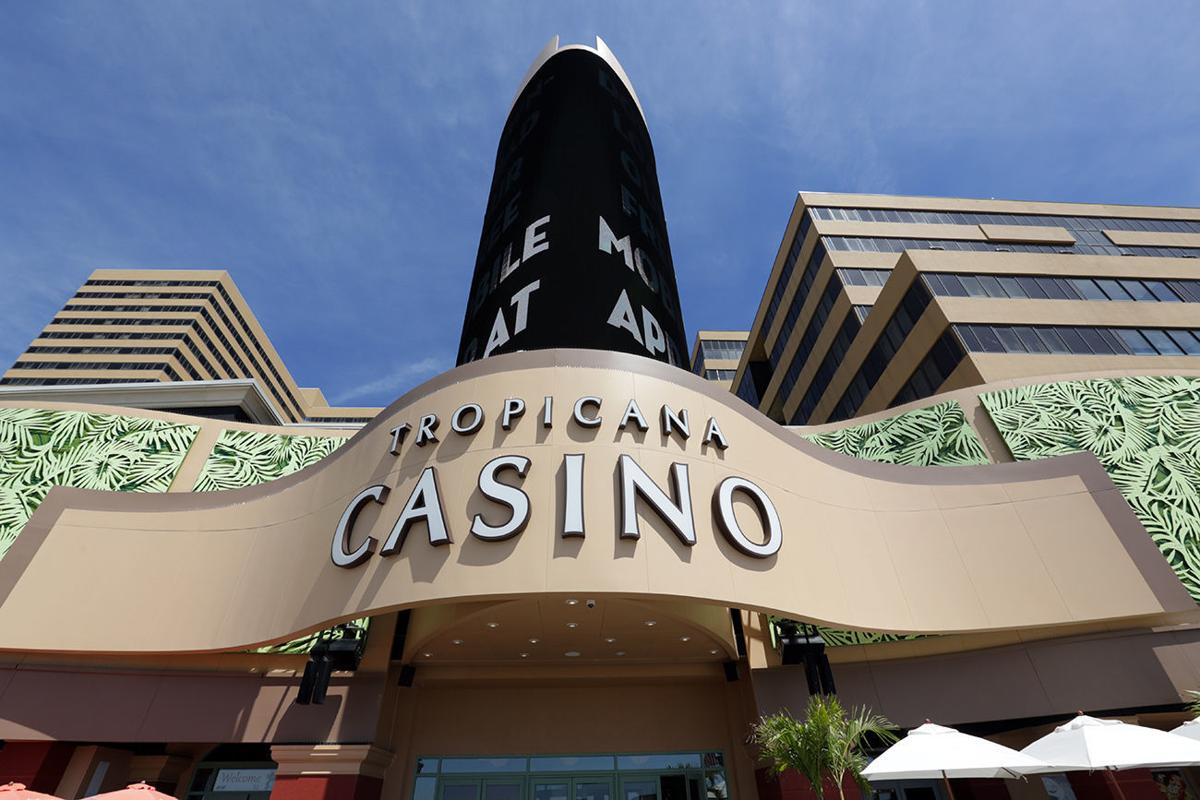 ATLANTIC CITY — Firefighters found a makeshift methamphetamine lab in a hotel room at Tropicana Atlantic City following a fire Wednesday, and the person who rented the room has been charged, police said Thursday.
The State Police Hazardous Material Response Unit responded and dismantled the lab, which was on the 44th floor of the West Tower, police said.
Michael Pillar, 49, of the Whiting section of Manchester Township, Ocean County, was injured and had to be taken to the hospital following his arrest, according to a statement Thursday by police.
Pillar was taken into custody about 12 hours after the 9:47 a.m. Wednesday fire, police said. He was transported to the AtlantiCare Regional Medical Center, City Campus, for treatment, according to the statement.
Police said Officers Latray Butcher and Branden Vongsasombath found three people, including Pillar, in the 2400 block of Pacific Avenue and took them into custody without incident. The two other individuals were not charged.
Firefighters found no one in the room when they arrived, Fire Chief Scott Evans said. The fire was contained to one room, however, several floors of the hotel were evacuated due to smoke.
Pillar was charged with maintaining a controlled dangerous substance production facility, possession of methamphetamine and criminal mischief.
During the Fire Department's investigation, police detectives were called to the scene after the meth lab was discovered in the hotel room.
"The safety of our guests and employees is our No. 1 priority at Tropicana Atlantic City. Only a few rooms were affected by the fire. Hotel rooms have been professionally inspected and cleared to go back online tomorrow," Tropicana Atlantic City General Manager Steve Callender said.
Tropicana surveillance officers located video of individuals who left the room before the arrival of security, police said. Detectives from the Special Investigations Section were able to identify the two men and a woman.
An investigation by Detectives Jaimee Moore and Garry Stowe led to the charges against Pillar, who had rented the room.
Pillar was taken to the Atlantic County jail in Mays Landing.
The Atlantic County Prosecutor's Office assisted the investigation.
Anyone with information can call the Atlantic City police Special Investigations Section at 609-347-5858. Information can be texted to tip411 (847411). Begin the text with ACPD. All texts are anonymous.