The Press of Atlantic City is compiling a list of events around Martin Luther King Jr. Day. Email yours in to newstips@pressofac.com.
Atlantic City Free Public Library read-in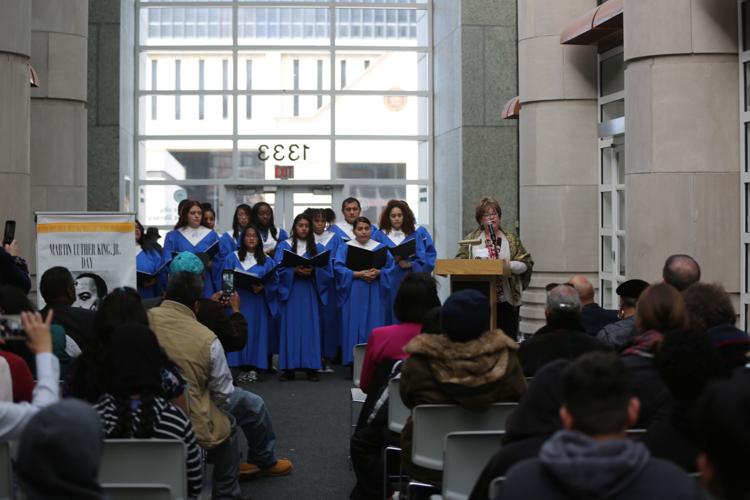 The seventh annual Martin Luther King Jr. read-in will start 1 p.m. Jan. 18 in the Atlantic County atrium, located next to the main library, 1 North Tennessee Avenue, Atlantic City.
Guests and library staff are scheduled to read some of King's writings, including "I Have a Dream," "Letter from a Birmingham Jail" and "I've Been to the Mountaintop." The Atlantic City High School Choir will sing hymns between readings.
In recognition of the Day of Service, the library will host a "Food for Fines" drive from Jan. 21 to Jan. 25, during which people with overdue library materials can make a food donation to the main library or the Richard Brand Library in lieu of paying a fine. The food will be donated to the Community FoodBank of New Jersey-Southern Branch.
For more information, call 609-345-2269, ext. 3075.
Stockton University's Dr. Martin Luther King Jr. Day of Service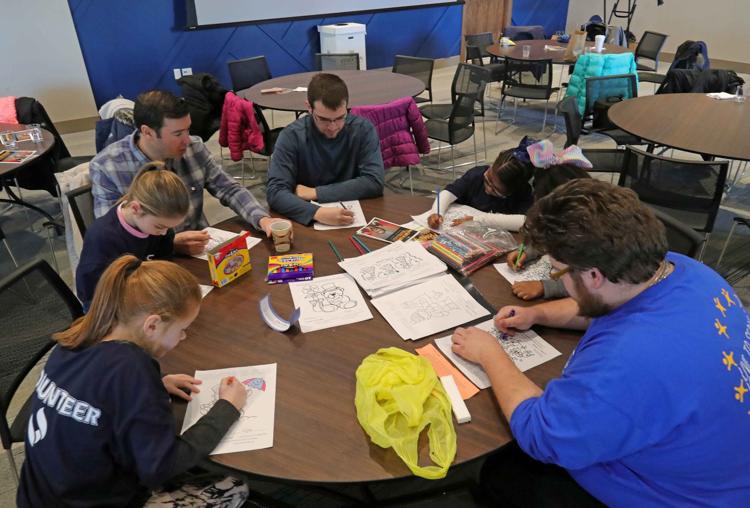 Projects are available on a first come, first served basis. Registration starts at 8:30 a.m., with the program beginning at 9 a.m. Jan. 20.
Anyone with questions can contact the Office of Service-Learning at 609-652-4256.
Martin Luther King Jr. Day ceremony and program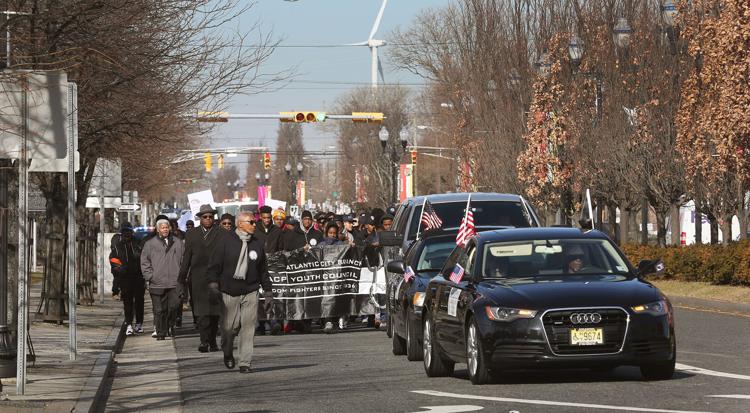 The NAACP Atlantic City Branch and the City of Atlantic City are sponsoring a ceremony and program Jan. 20 at The Civil Rights Garden and St. James A.M.E. Church. 
The agenda for the day includes:
10:30 a.m. - Meet at MLK School Complex, 1700 Marmora Ave.
11:00 a.m. - March to the city's Civil Rights Garden
11:30 a.m. - Bell Ringing & Ceremony 
noon - Program at St. James A.M.E. Church
Rev. Latasha Milton of Asbury Methodist Church is slated to be the guest speaker.
"What do YOU dream for Atlantic City?"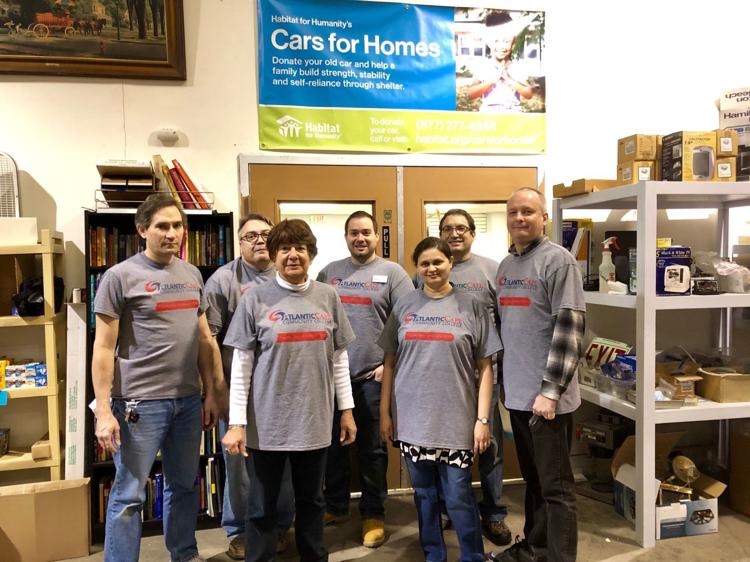 A free lunch and community conversation will run from 1:30 p.m. to 3 p.m. Jan. 20 in the Worthington Campus Cafeteria inside Atlantic Cape Community College, 1535 Bacharach Blvd.
This event is sponsored by the college and the Atlantic City Arts Foundation.
"The Mountaintop" at the Claridge Hotel's Celebrity Theater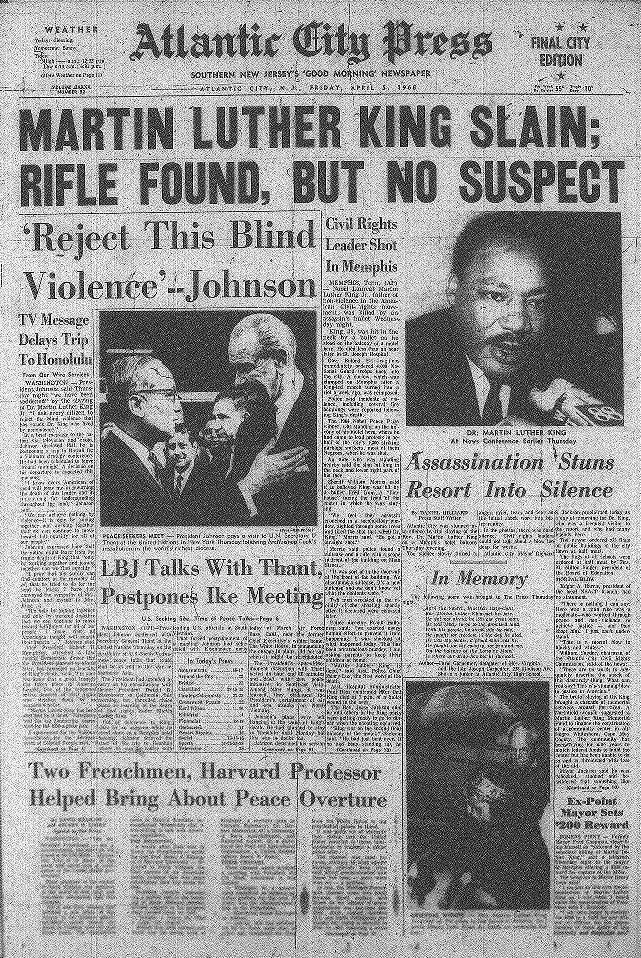 "The Mountaintop," a play by Katori Hall, depicts Martin Luther King Jr.'s last hours before his assassination April 4, 1968, in Memphis.
The show is scheduled for 8 p.m. Jan. 24 at the Claridge Hotel's Celebrity Theater, 123 South Indiana Ave., Atlantic City.