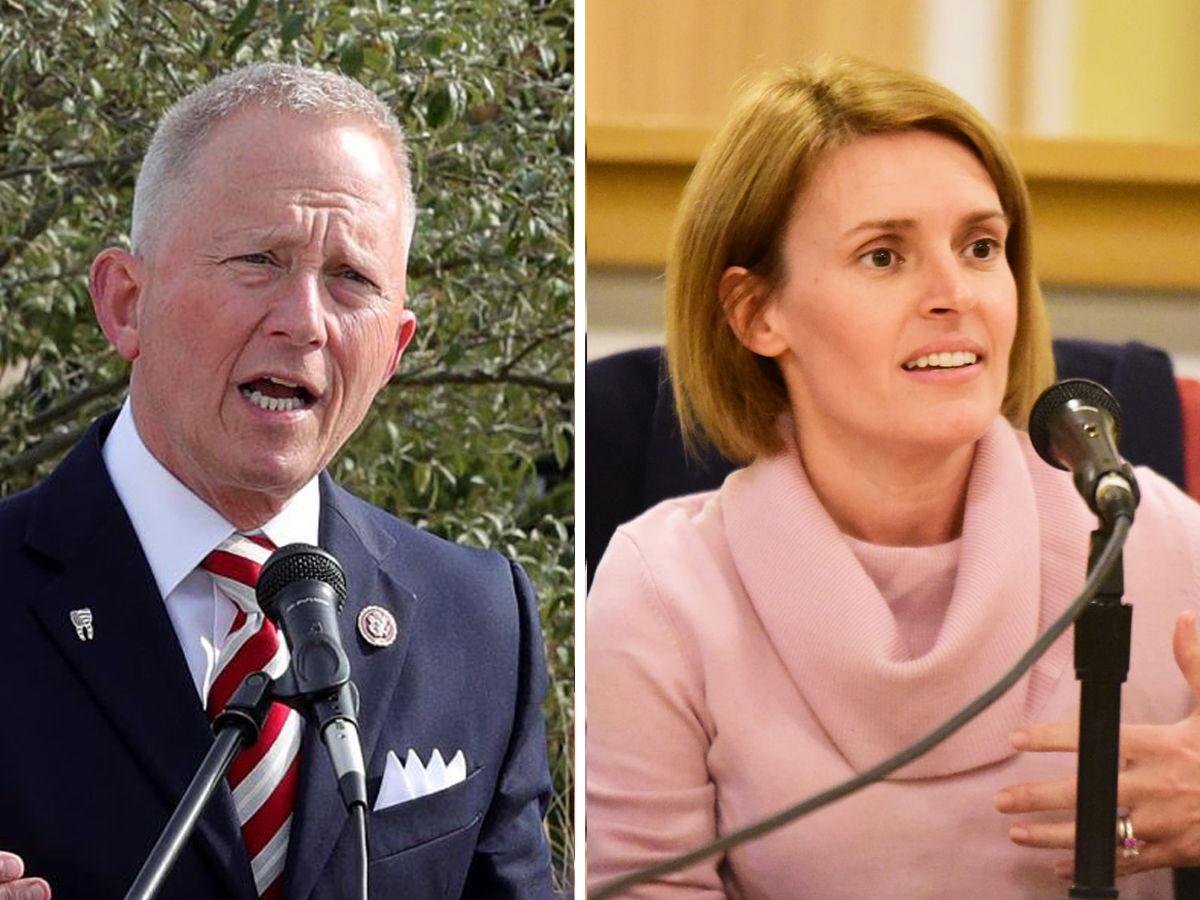 Party affiliations continue to switch this year, as former Democratic Congressman Jeff Van Drew, R-2nd, runs for re-election as a Republican and gets help from Democratic political organizer Craig Callaway.
Van Drew said Sunday his campaign is paying Callaway, of Atlantic City, $50,000 to be his advisor and help get out the vote in the city and in Atlantic County.
"I've always had good support from the East Asian, Bangladeshi, Vietnamese and Black communities," among others in Atlantic City, Van Drew said. He wants to be sure they vote, and Callaway will help him do that.
"Craig is there to do what he does. He is a smart guy," Van Drew said.
Callaway declined to comment when reached by phone Sunday.
In the primary election this summer, Callaway worked for Democratic candidate Amy Kennedy, of Brigantine, he said at the time. The Atlantic City Democratic Committee, which is chaired by his sister Gwen Callaway-Lewis, backed Kennedy and helped her defeat four other candidates for the right to challenge Van Drew.
The Kennedy campaign declined to comment Sunday on its relationship with Callaway.
Max Pizarro of InsiderNJ.com first reported Saturday that the Van Drew campaign had made a $50,000 payment to an address associated with Callaway for "GOTV Consulting." The disbursement was listed on Van Drew's most recent quarterly report to the Federal Election Commission.
The FEC report also said the Van Drew campaign has raised about $3.5 million and spent $2.4 million since July 1, and has about $1.27 million cash on hand.
When asked if the Van Drew is concerned about allegations that Callaway has engaged in voter fraud in collecting vote-by-mail ballots in previous elections, Van Drew campaign manager Ron Filan said Sunday that Callaway will follow the law. He said he has signed a contract promising to do so, and that no one has ever proven election wrongdoing by Callaway.
He declined to say if the contract with Callaway was for more than $50,000.
Doris Rowell, a candidate in the 2019 Pleasantville school board election, is challenging the results in Superior Court after winning at the polls, but being defeated by almost 800 vote-by-mail ballots coming in for her opponents who were backed by Callaway.
Filan said the two-Democrat, two-Republican Board of Elections in Atlantic County has found no evidence to back up Rowell's allegations.
Former Atlantic City Mayor Don Guardian, a Republican, also alleged voter fraud by Callaway after his 2017 defeat by former Mayor Frank Gilliam, a Democrat. Gilliam, who was backed by Callaway, resigned in October 2019 and has pled guilty to wire fraud. He is awaiting sentencing.
Callaway has said that backing Gilliam was one of the biggest mistakes he ever made.
Much of politics is determined by getting your voters to vote, either at the polls or via vote-by-mail, and that is what the campaign expects Callaway to do, Filan said.
"All of our contracts have provisions in there, saying they are going to follow all state and federal laws that apply to the job they are doing," Filan said.
Contact: 609-272-7219
Twitter @MichelleBPost