WILDWOOD — Big changes are coming to Wildwood, according to Mayor Pete Byron, including sweeping renovations along downtown Pacific Avenue.
Over the years, multiple revitalization efforts for the area have sputtered and died.
Block after block, plywood covers the windows of vacant department stores and clubs, and the doors are locked.
Byron is confident this time is going to be different. He cited multiple major development proposals that already have local approval.
"These are real projects right here," Byron said.
NORTH WILDWOOD — Mayor Patrick Rosenello on Monday took to Facebook to confirm the city will…
He expects Pacific Avenue and the rest of the town to look far different in a year or so.
"When you're buying whole blocks of Pacific Avenue, that's when you can make a real difference," he said.
Wildwood's downtown also is the subject of a Cape May County pilot program approved in 2019. Details are still in the works, but the vision is to come up with a plan for revitalization, including technical assistance and the potential for local tax incentives to lure development.
The city will cover 20% of the costs, with the county covering 80%.
On March 1, the county presented the plans to the Wildwood Planning Board, where, according to county Commissioner Will Morey, the project received a warm reception.
When it looked as if Matt Juliano might die of COVID-19, people the Juliano Brothers didn't …
There also is a plan for a $2 million fund to buy properties and prime the pump for private development, said Morey, whose family owns the Boardwalk amusement piers that share his last name.
"We'll be able to buy up a number of properties and prepare them for redevelopment," he said, adding the program could be expanded to include other struggling areas of the county.
Both Byron and Morey said bringing residential units to the downtown will be a vital part of making redevelopment work.
"At the end of the day, you need to provide incentives for folks to live there," Morey said.
If the area is seen as an up-and-coming place to live, if families move in and shop, eat out or attend events, retail will thrive, he said.
Atlantic County on Sunday reported 58 new positive coronavirus tests, and 1 new death.
"Some are believers and some are doubters, but those that are believers are going to start making investments," Morey said.
Byron suggested those with an idea for a downtown business should move now, with the expectation that rents are going to climb once new development gets underway.
Multiple projects are on the drawing board, including a 38-unit residential project on Magnolia Avenue where St. Ann's rectory once stood, and a midtown motel and restaurant on Atlantic Avenue. There also are projects planned on the Boardwalk and an expansion of a popular brew pub off the downtown.
Another developer bought a large piece of 3800 Pacific, Byron said, but those plans have not been finalized.
On a recent weekday morning, Byron toured his town, pointing out block after block where projects were in the works, including on the Boardwalk. He listed 10 major projects he said are either getting close to breaking ground or working through the state approval process. That does not include 26 acres on the back bay where the city dump once stood. City officials are in negotiations with potential developers for that property.
WILDWOOD — A welfare check resulted in the arrest of a mother Tuesday, police said.
Waving enthusiastically to what seemed like every other passing car, Byron showed several sites where entire city blocks were set to be demolished to make way for new projects. Historic preservation did not seem to be on his mind.
"Wildwood has had enough of the old stuff. It's time for something new," he said.
One of the new projects is a 74-unit project at 3601 Pacific, currently the site of the former clubs M.T. Bottle and 2nd Street Annie's, which have been vacant for years.
Byron described the project as something like student housing but for the overseas students who work at the shore each summer under a J-1 visa. Far fewer were in the area last summer because of the COVID-19 pandemic, but Byron said local businesses have already reached out to book space in the proposed four-story building.
The building as proposed also will include retail space on the ground floor, a swimming pool and a bar.
MIDDLE TOWNSHIP — Cape May County on Tuesday provided Mayor Tim Donohue with updates on a nu…
Wildwood took a financial hit last year, as did most shore towns, with pandemic restrictions and worried visitors cutting deep into revenues over the summer.
Byron sees revenue from new, active properties on the tax rolls as the best way out.
"This is how you get your budget under control, with new ratables," he said.
Just down the street from the massive, empty former club is Byrne Plaza, often seen as a Pacific Avenue success story. Once the site of a closed and dilapidated nightclub, then an empty lot for almost a decade, the block-sized park is now home to farm markets, movie nights and special events. It opened in 2018, a joint venture between local businesses, Wildwood agencies like the Greater Wildwood Tourism and Development Authority and the Wildwood Business Improvement District, and city and county government. It has been credited with drawing families back to the downtown.
The 1960s and '70s were widely considered the heyday of Wildwood's downtown, when the drinking age was 18 and then-young baby boomers packed clubs each summer, listening to live music and drinking draft beers. The scene went downhill after the state raised the drinking age to 21 in 1983. In 1987, a sweeping plan to save Pacific Avenue made things worse, as efforts to emulate the Washington Street Mall in nearby Cape May created a pedestrian-only downtown along the long blocks of Pacific. The loss of traffic and parking spots starved the remaining businesses of customers.
"They were trying to make us something we're not," Byron said.
According to Morey and Byron, plans call for concentrating the downtown area into a few walkable blocks.
The scope of the zone is still to be determined, Morey said.
"I imagine it's going to include a radius of six or seven blocks with Byrne Plaza as the epicenter," Morey said.
It's difficult to gauge the health of a beach town in winter, when most businesses are shut, but along Pacific, there appear to be multiple businesses that have not been open for years, some boarded up. Before long, Byron hopes, those windows will have glass, through which busy scenes of real people in thriving businesses could be glimpsed.
"You can feel that things are really starting to pop here," he said. "The whole town just has a great vibe to it."
GALLERY: A look back at Wildwood's tram cars
tram car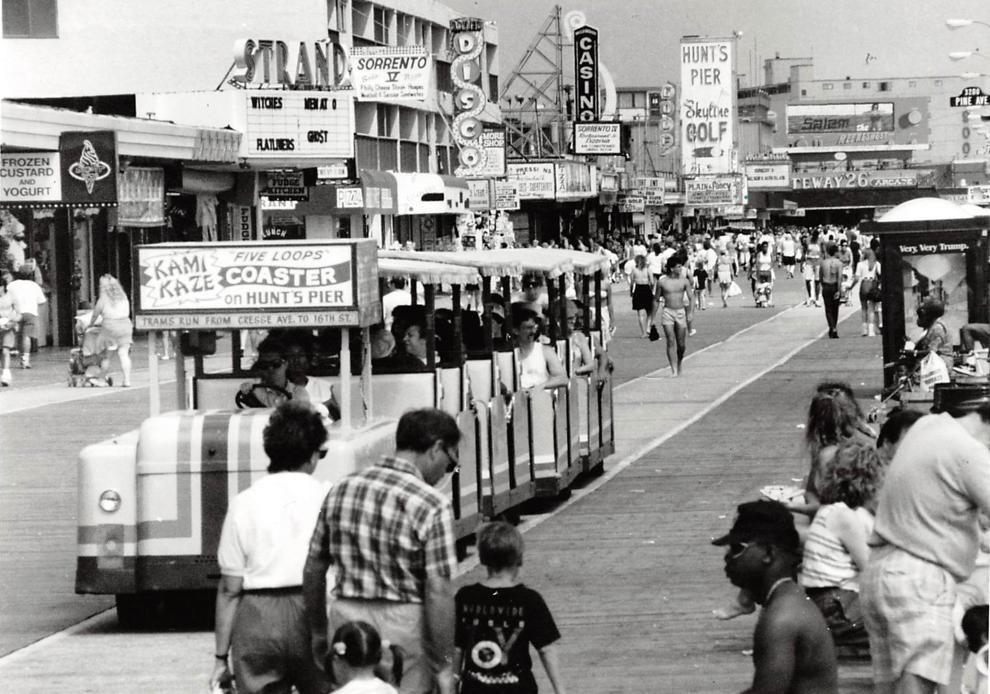 HIDE VERTICAL GALLERY ASSET TITLES
tram car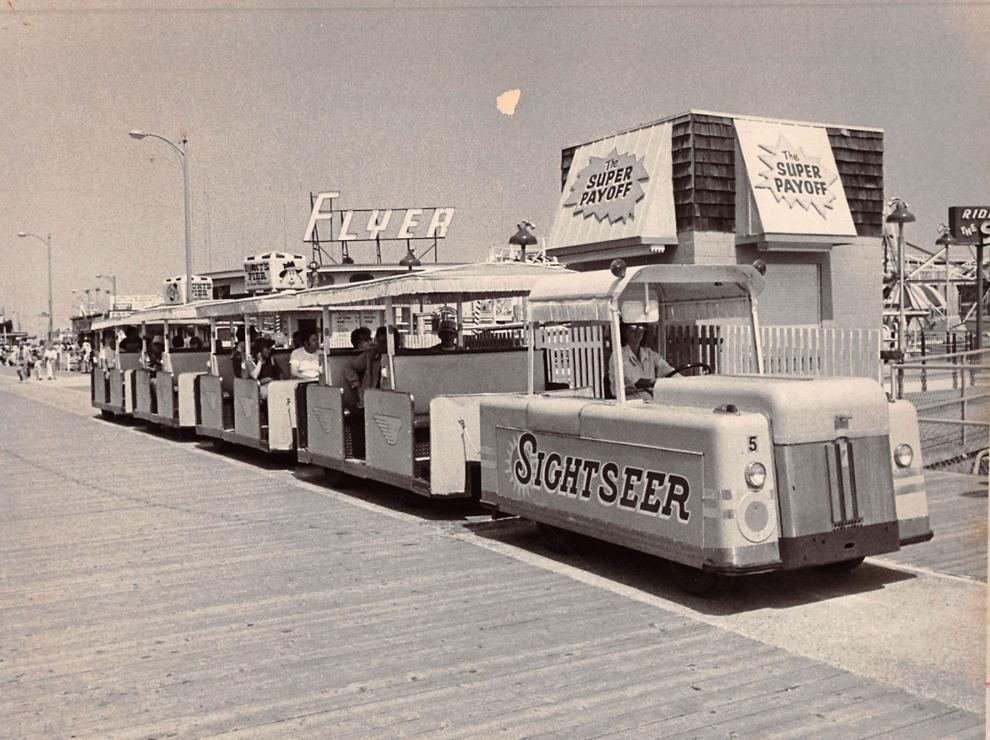 tram car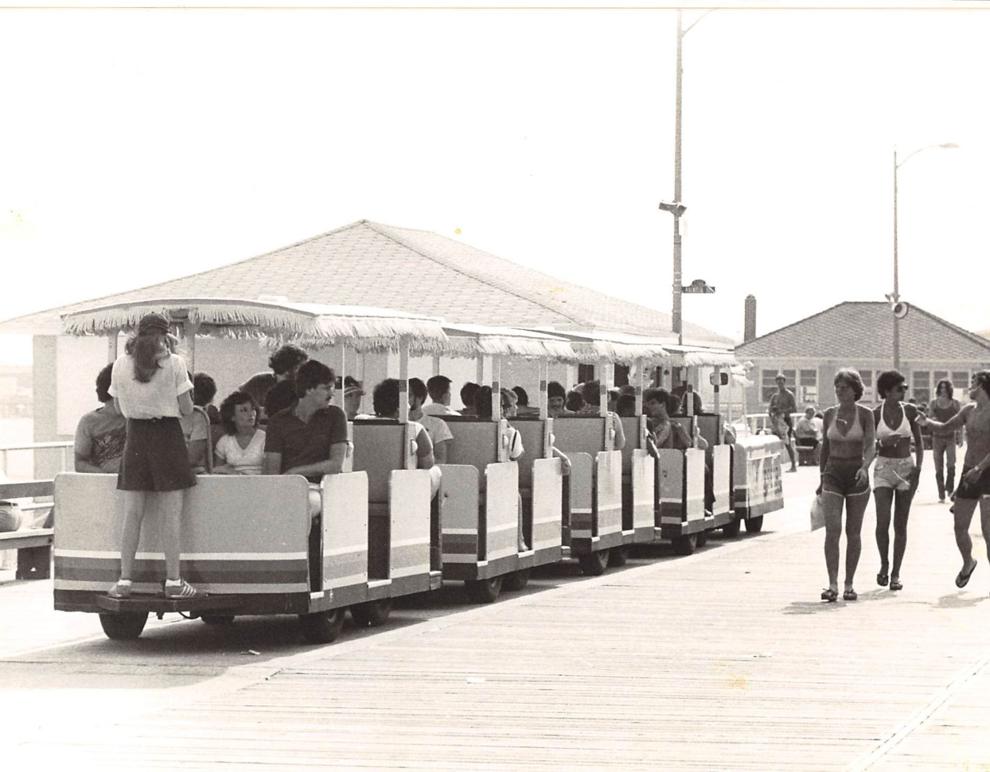 Wildwood Tram Cars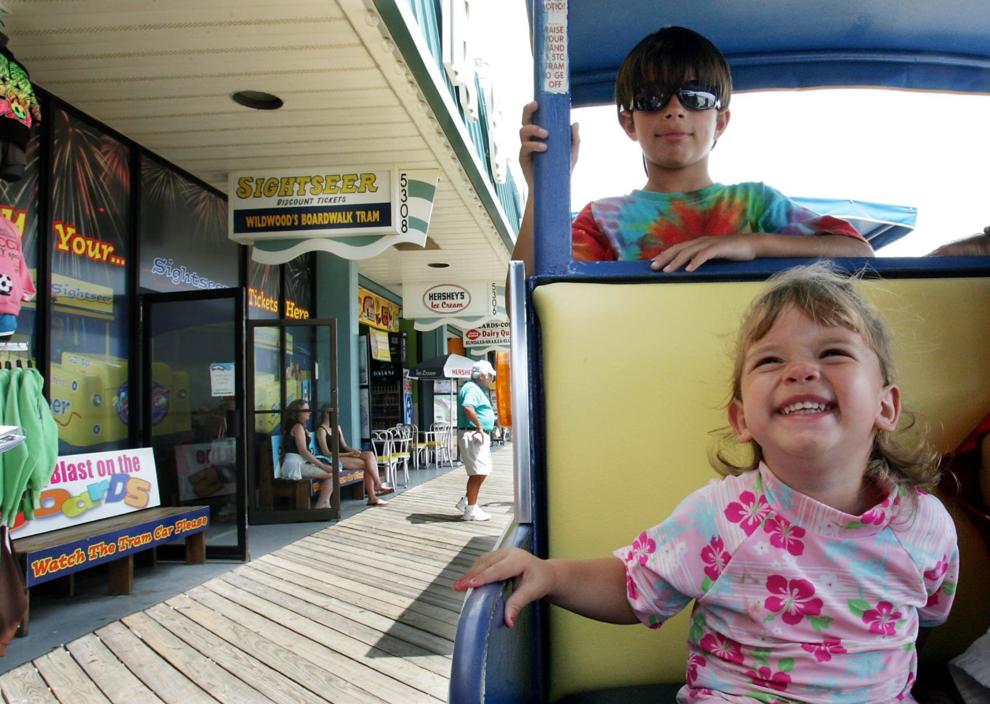 Tram Car Driver
Tram Car Driver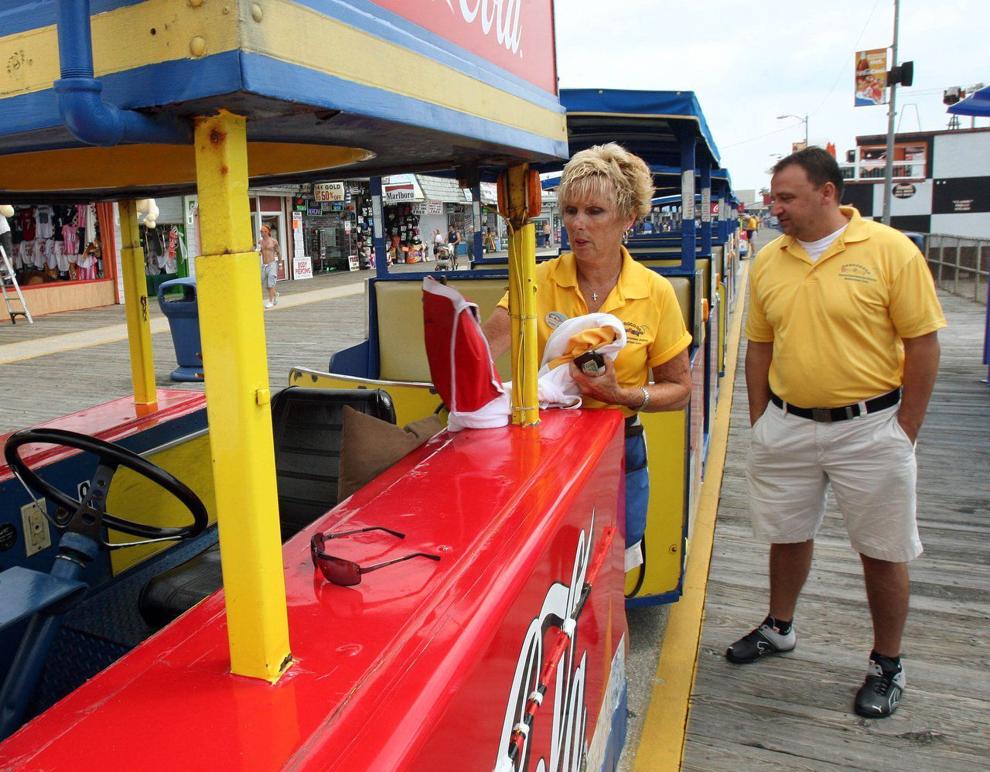 Wildwood Tram Cars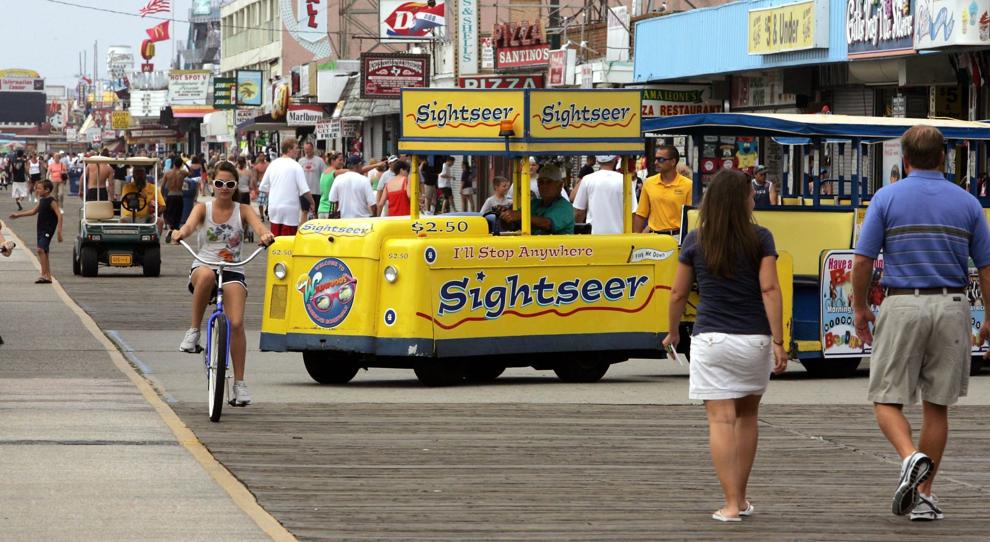 Wildwood Tram Cars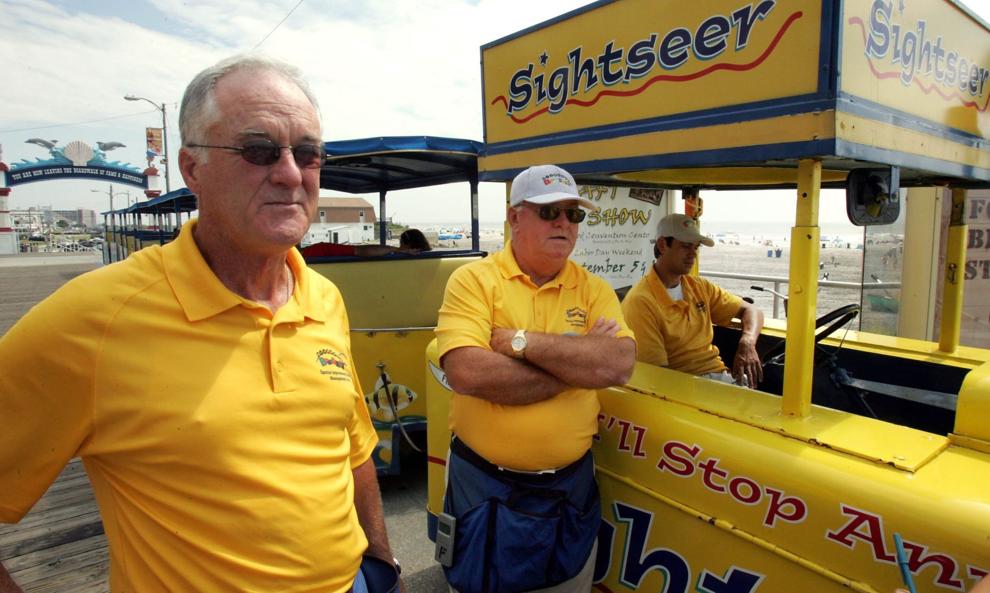 Wildwood Tram Cars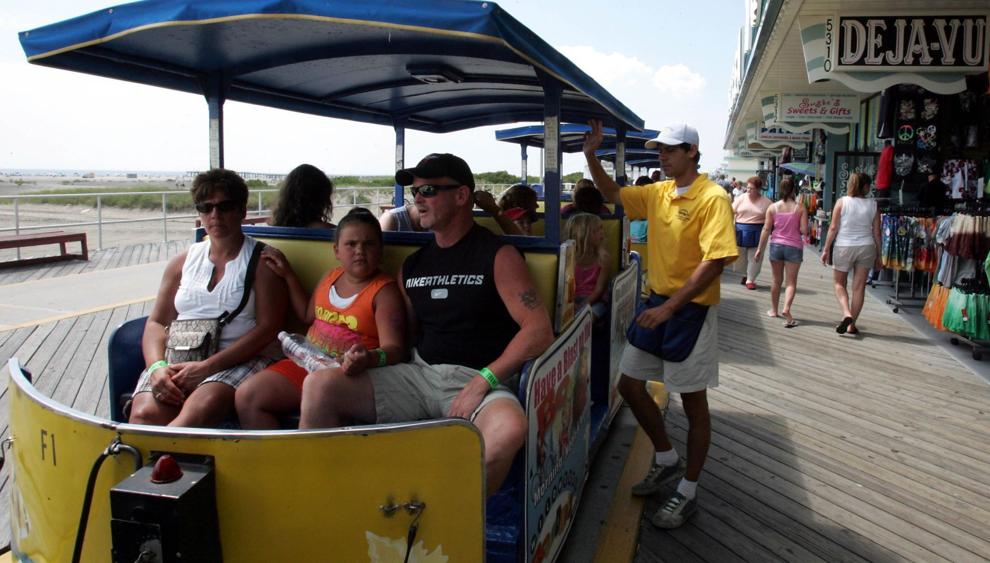 Wildwood Tram Cars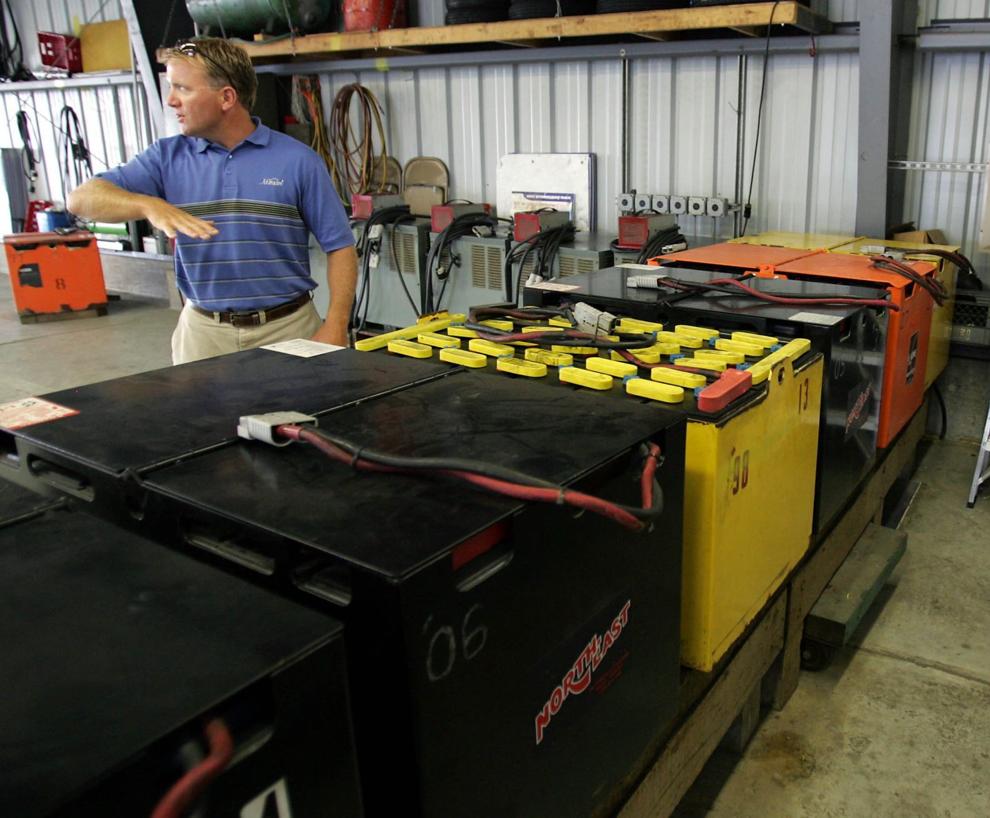 Wildwood Tram Cars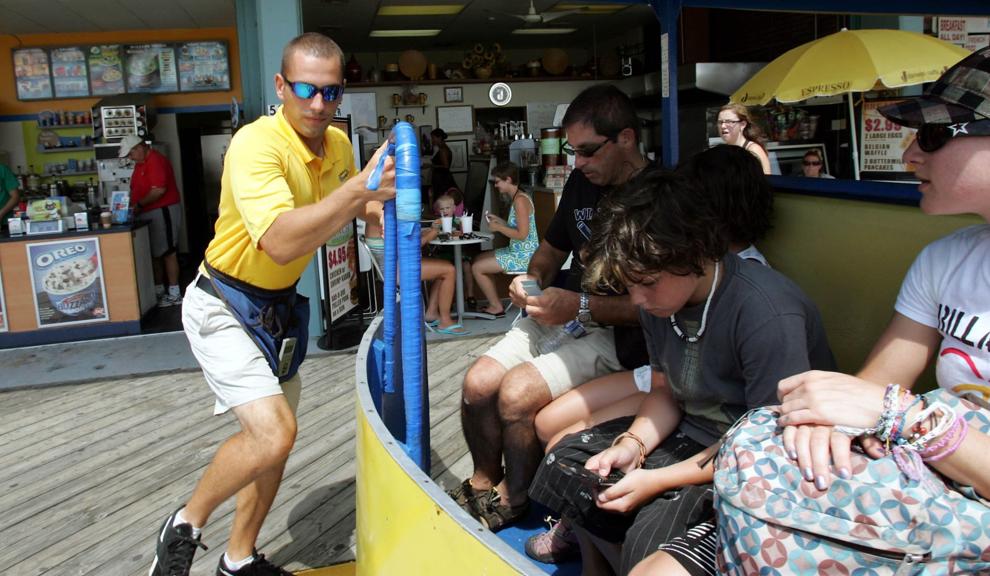 Wildwood Tram Cars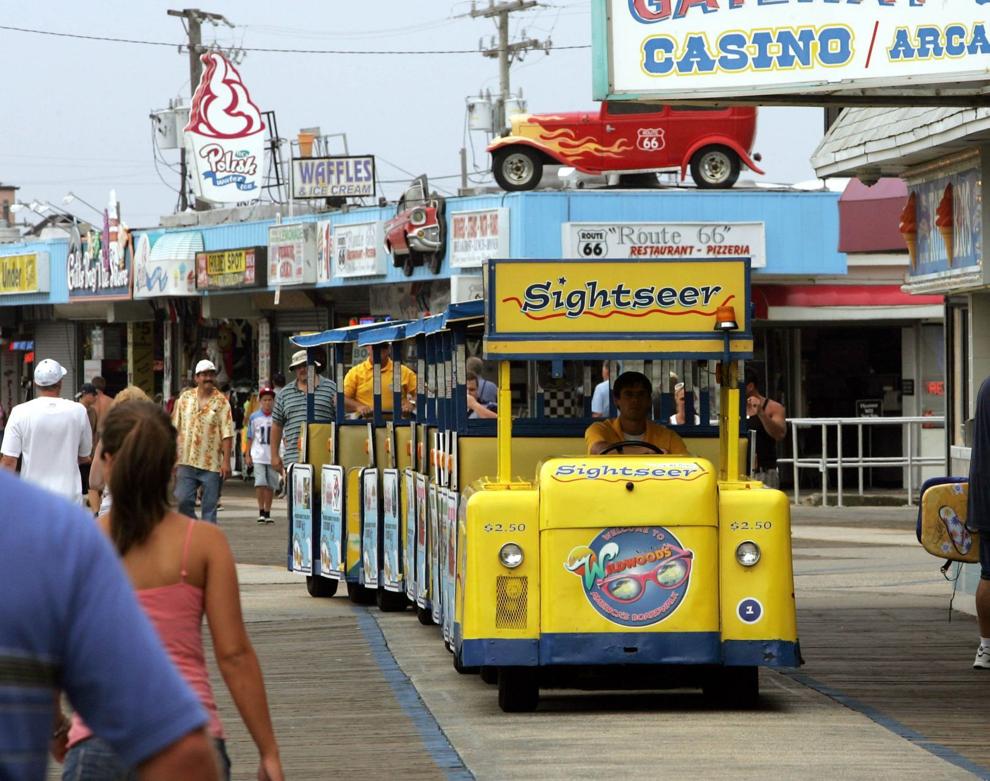 Tram Car Driver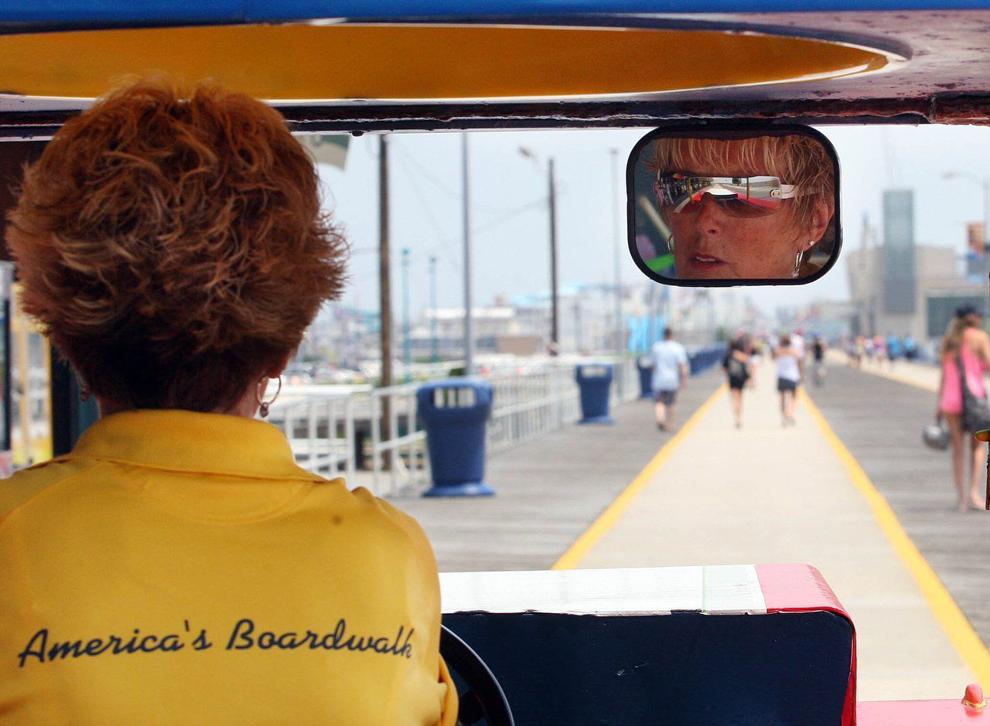 Tram Car Driver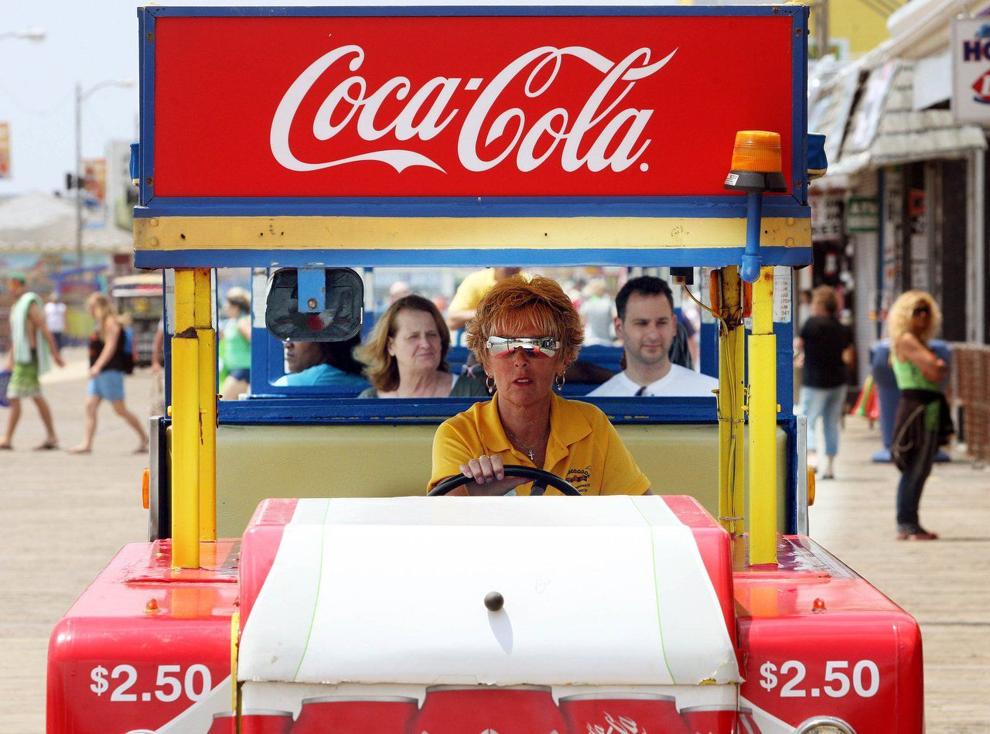 Tug of War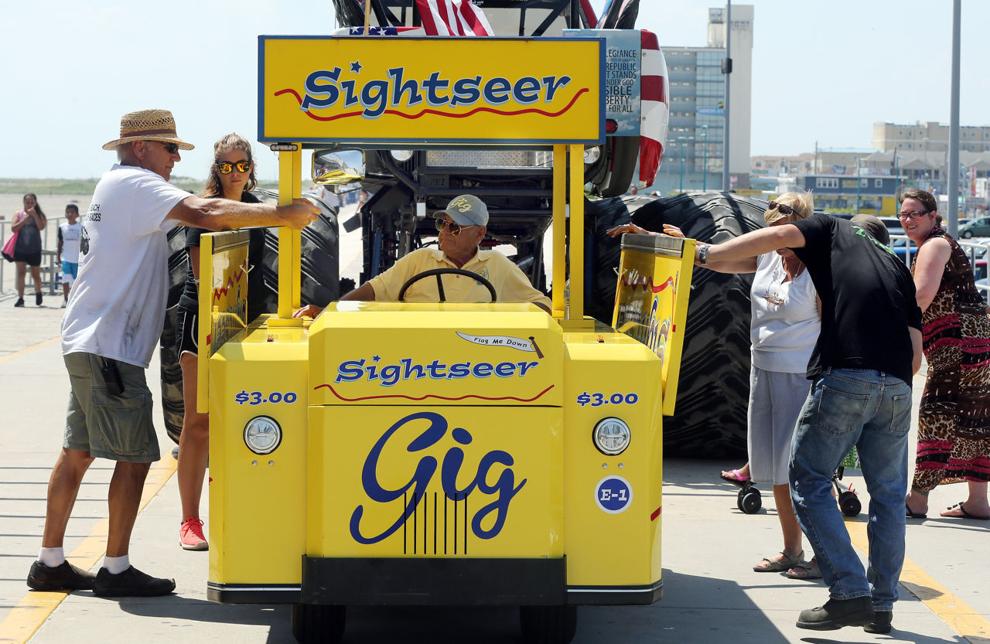 Globetrotters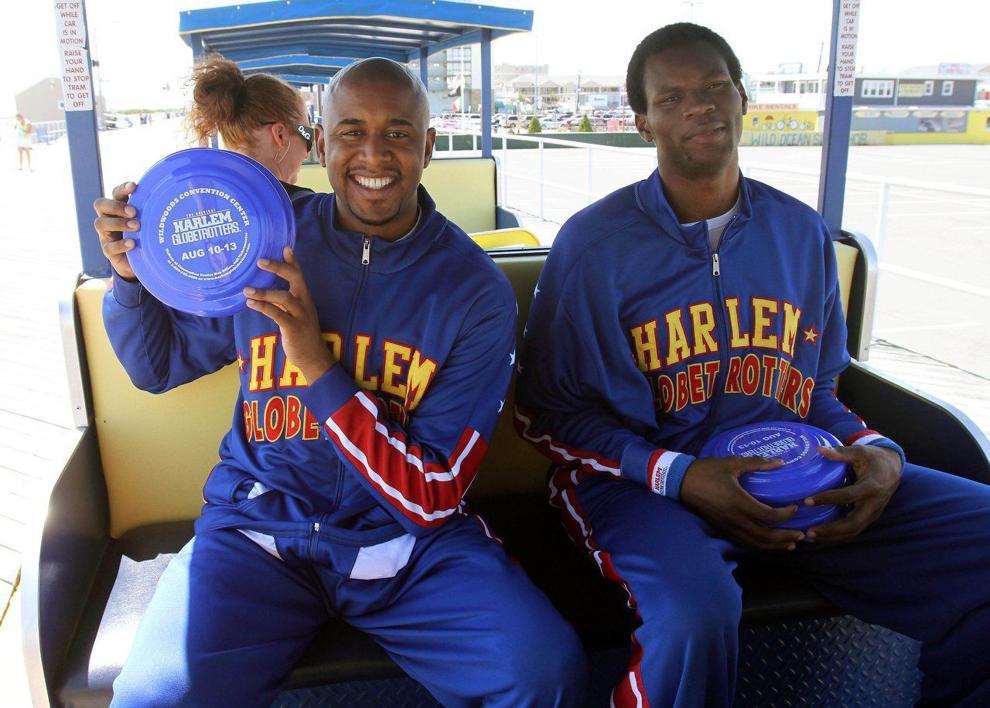 Tramcar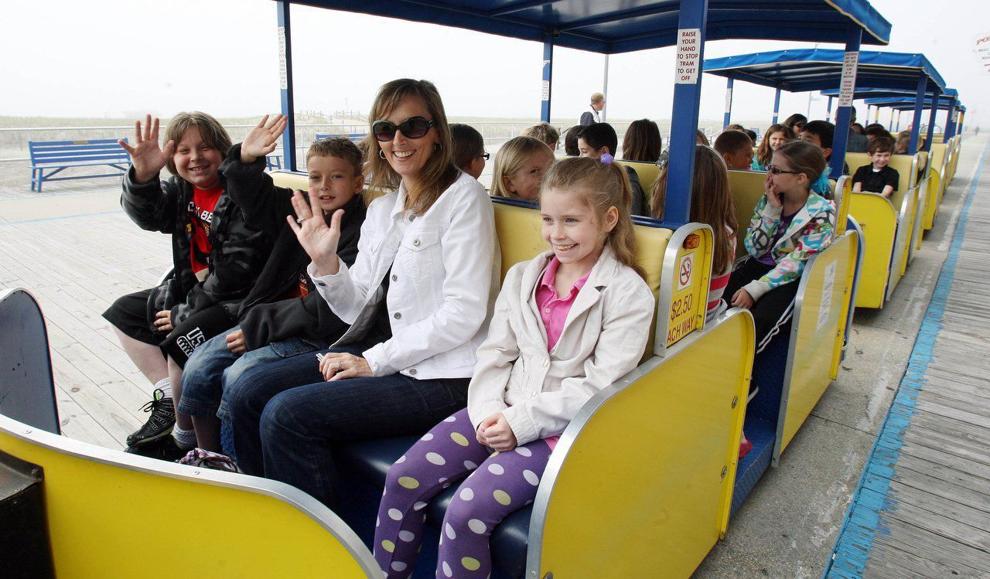 New Tramcar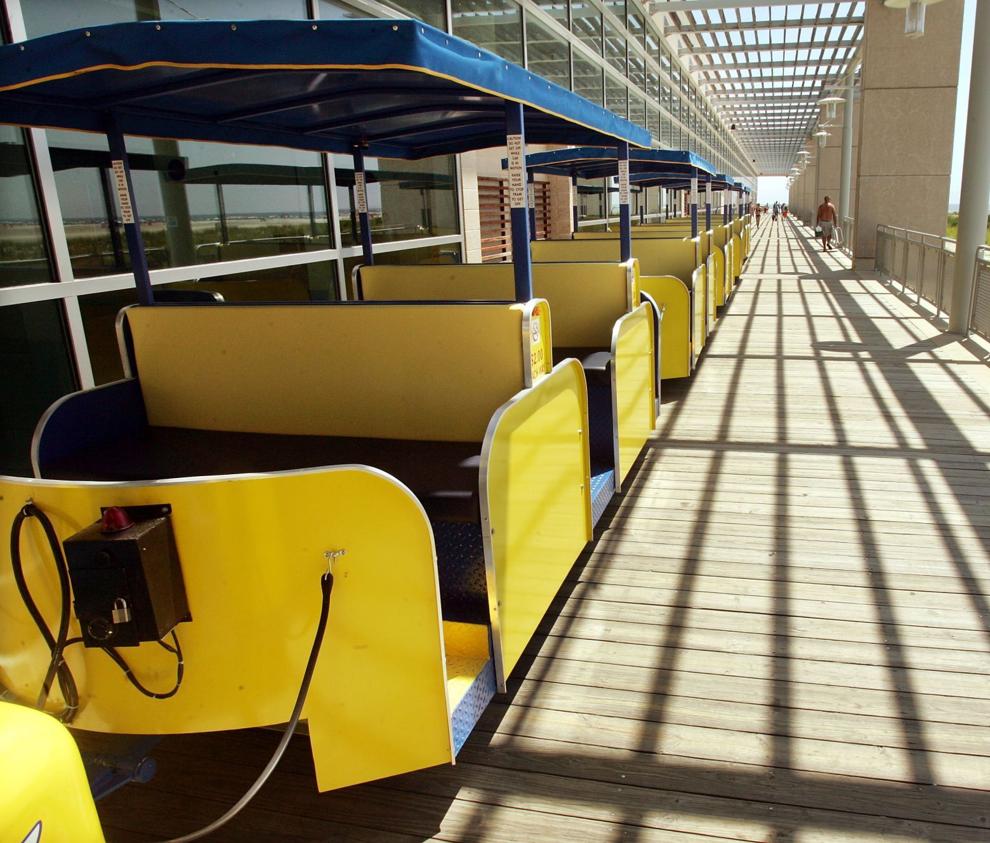 New Tramcars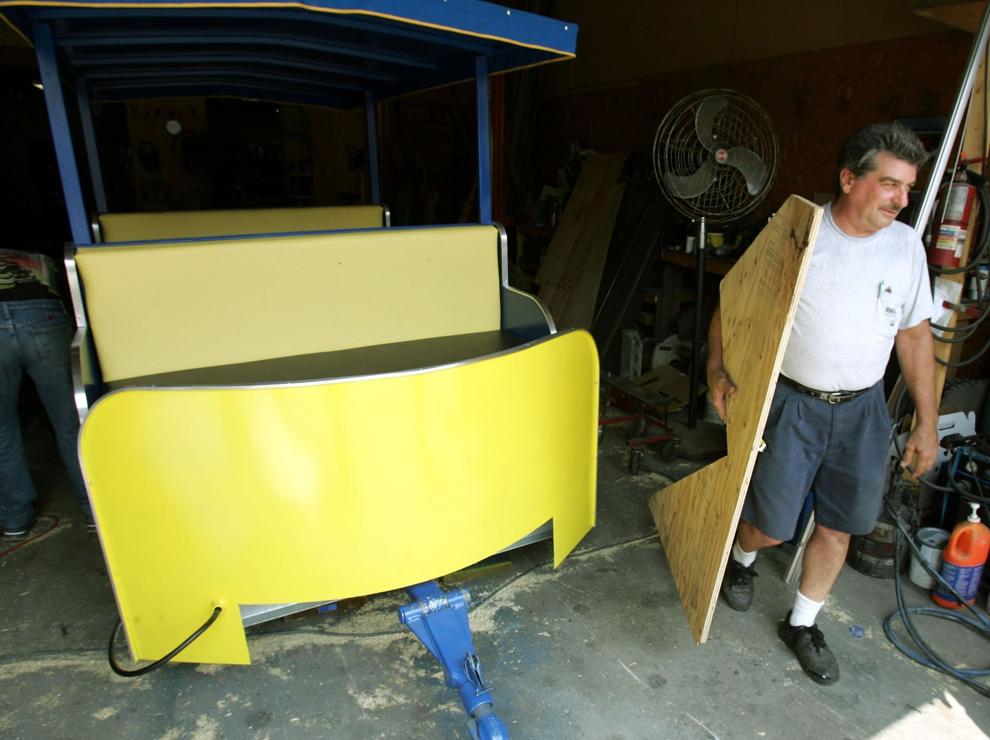 Tug of War
TRAMS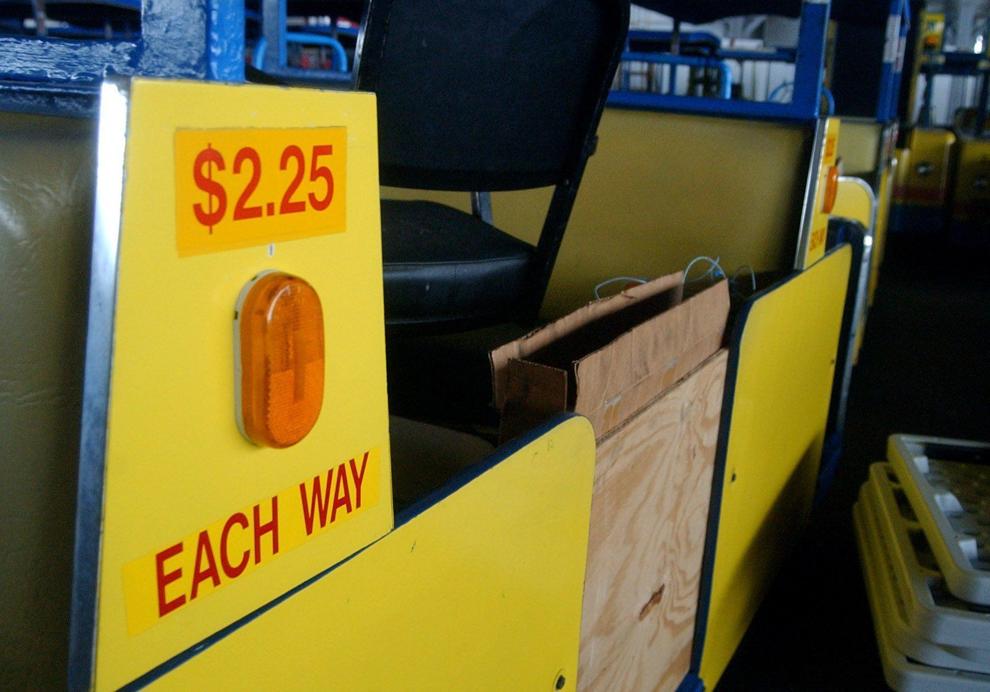 RACE.12376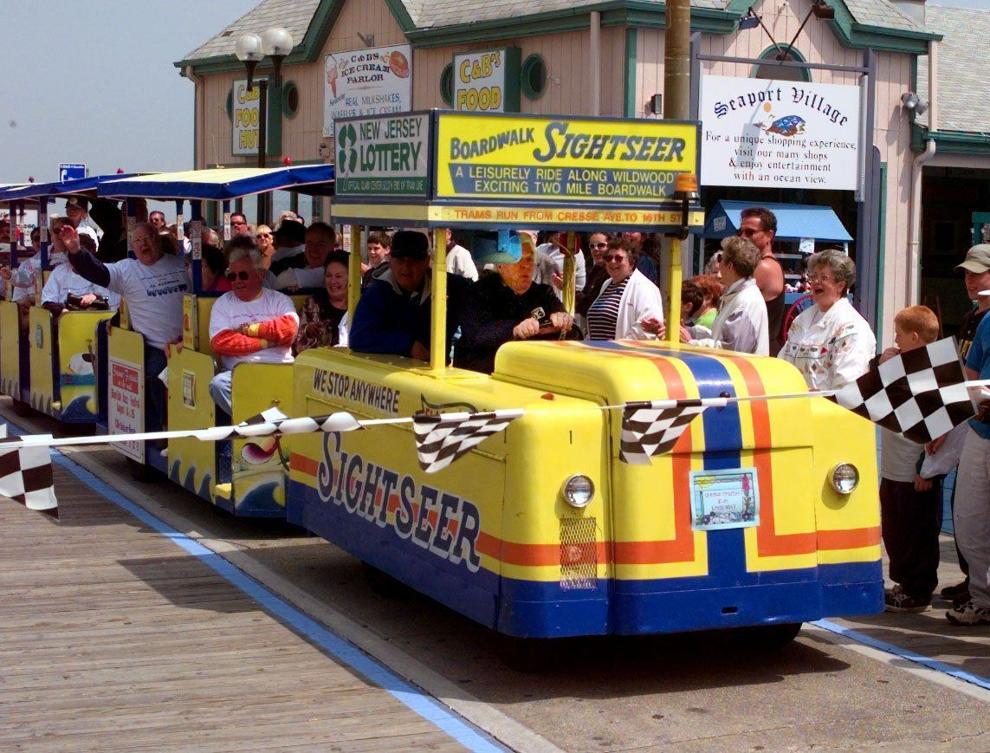 BOARDS.14954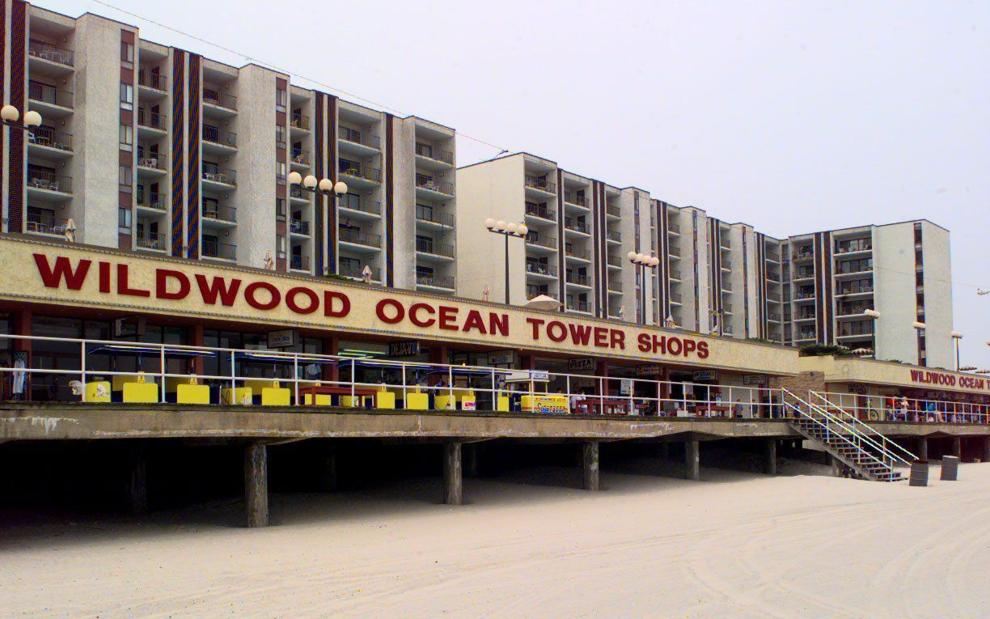 New Tramcar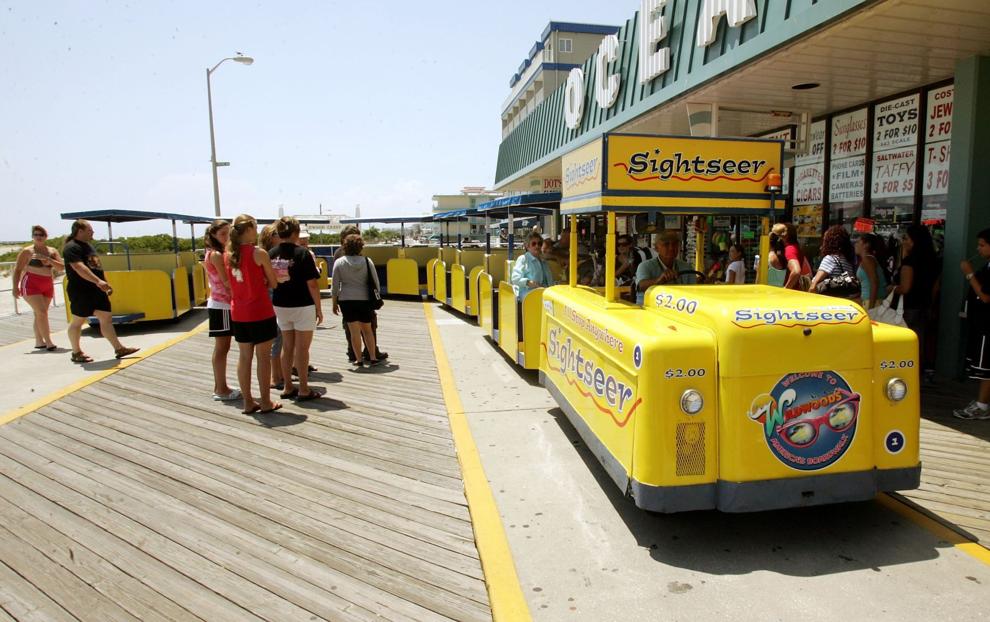 Games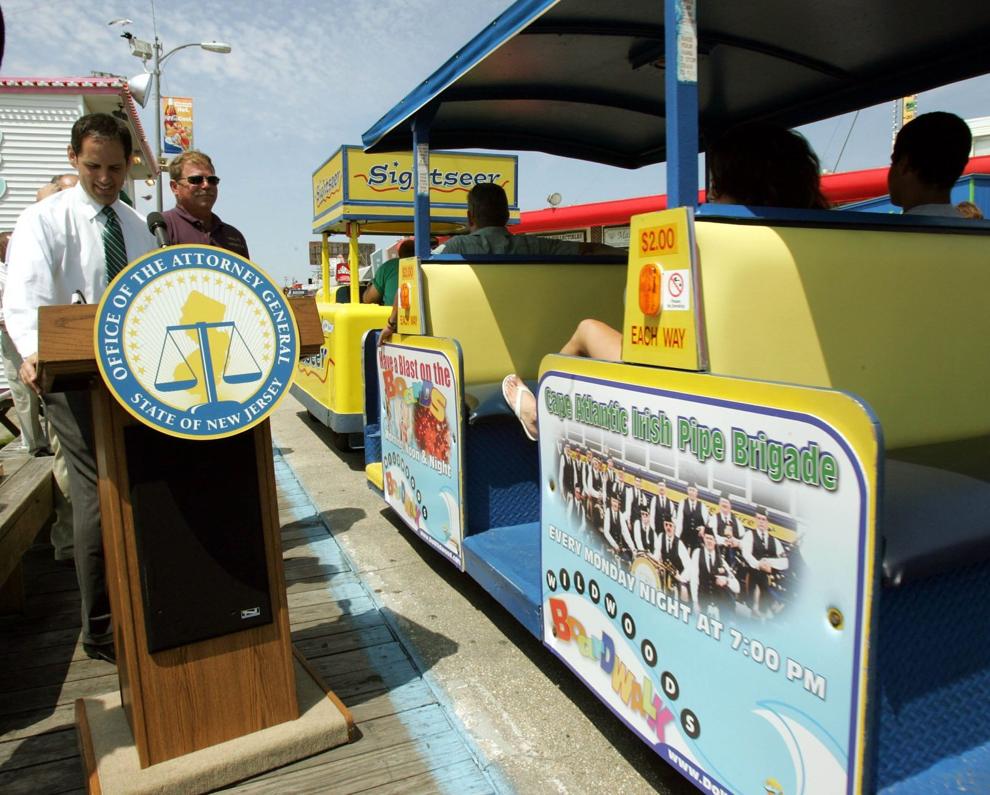 Tramcar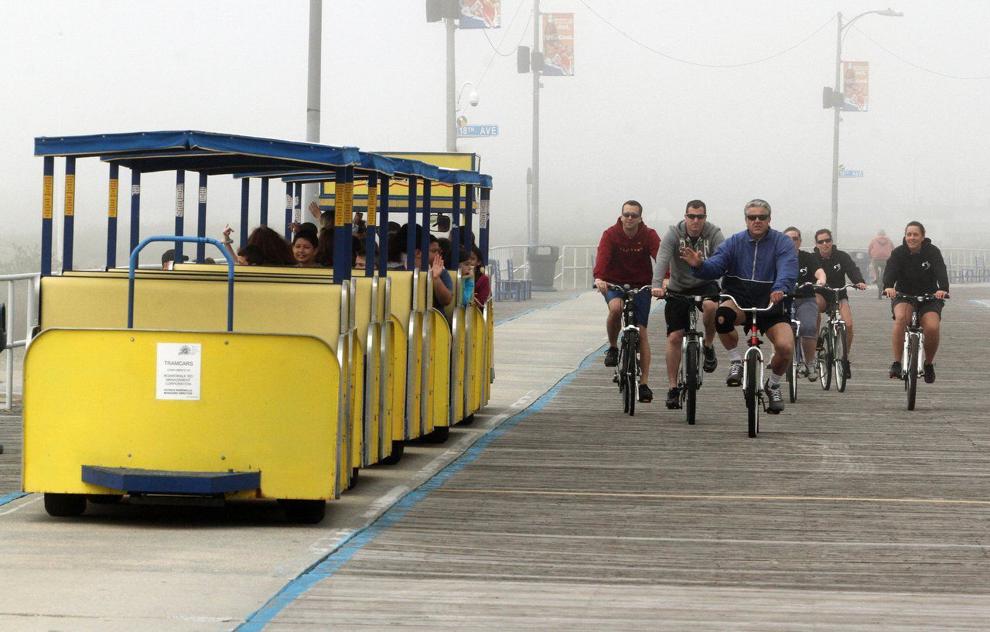 Globetrotters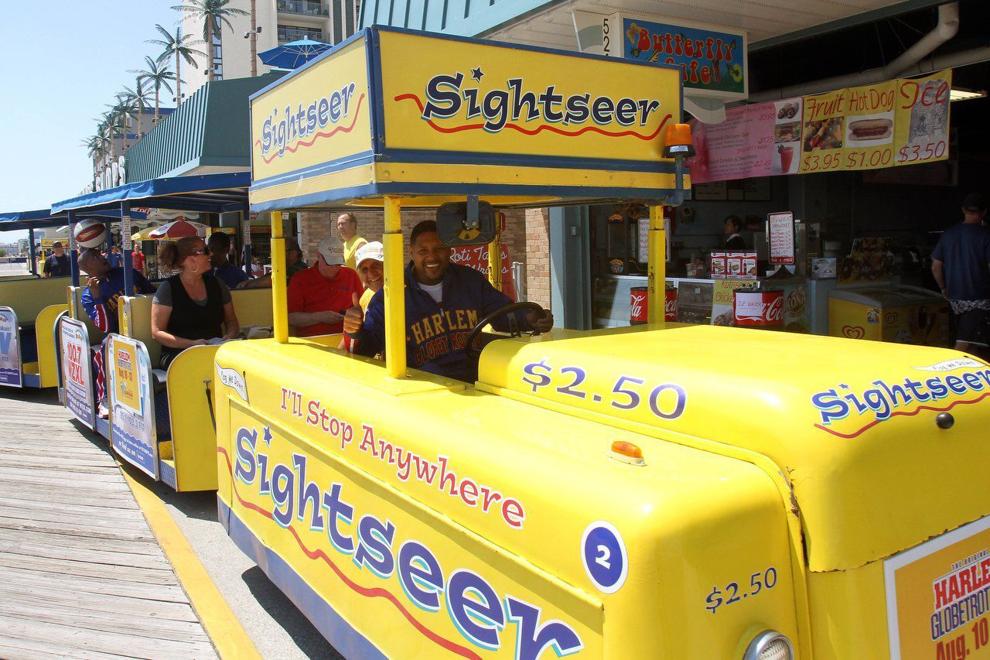 Tug of War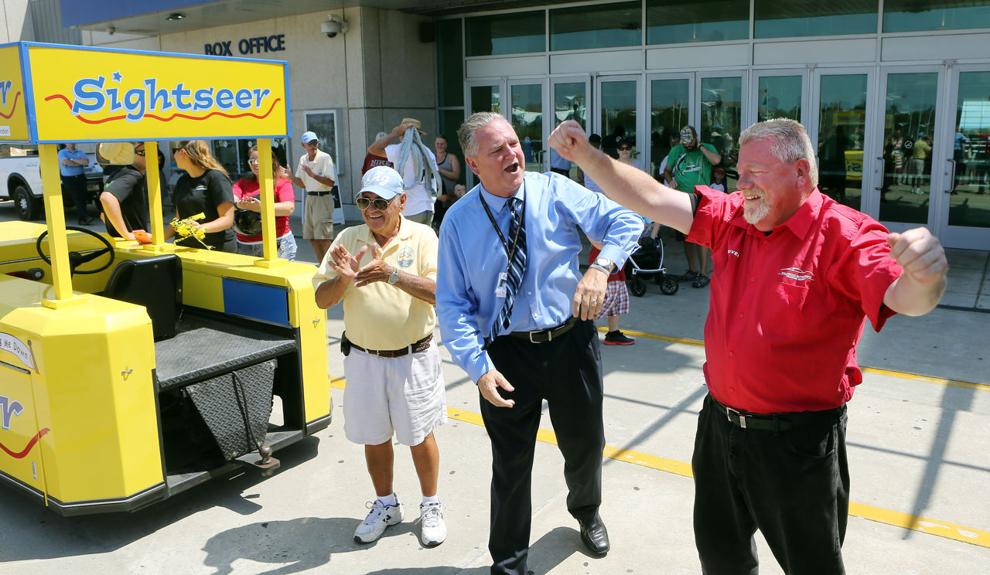 Wildwood Bully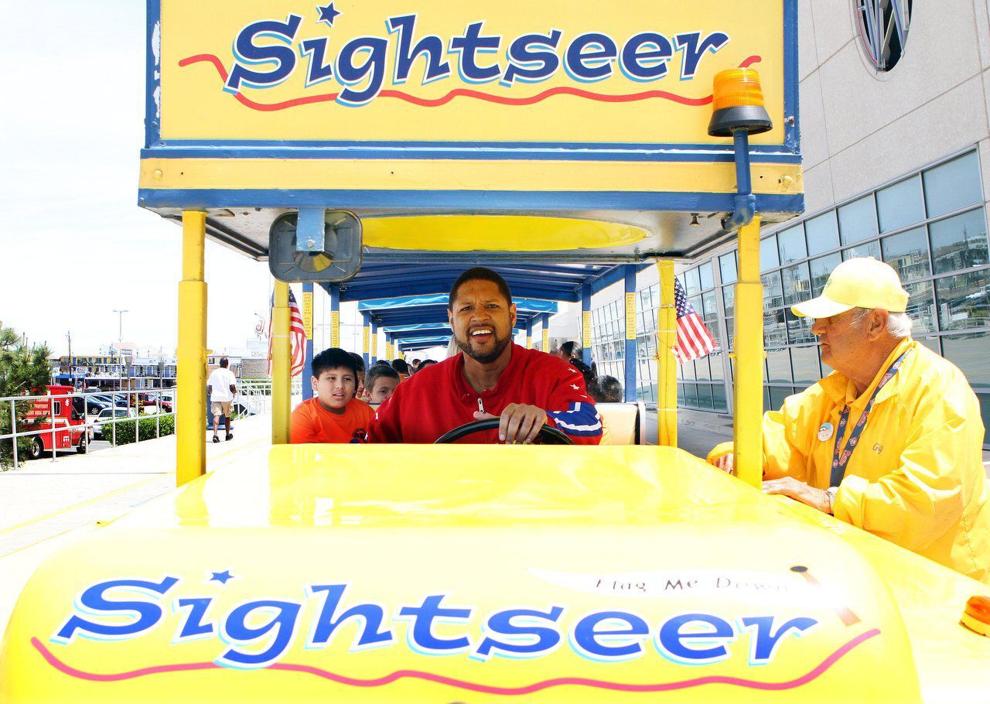 WRAPUP.16024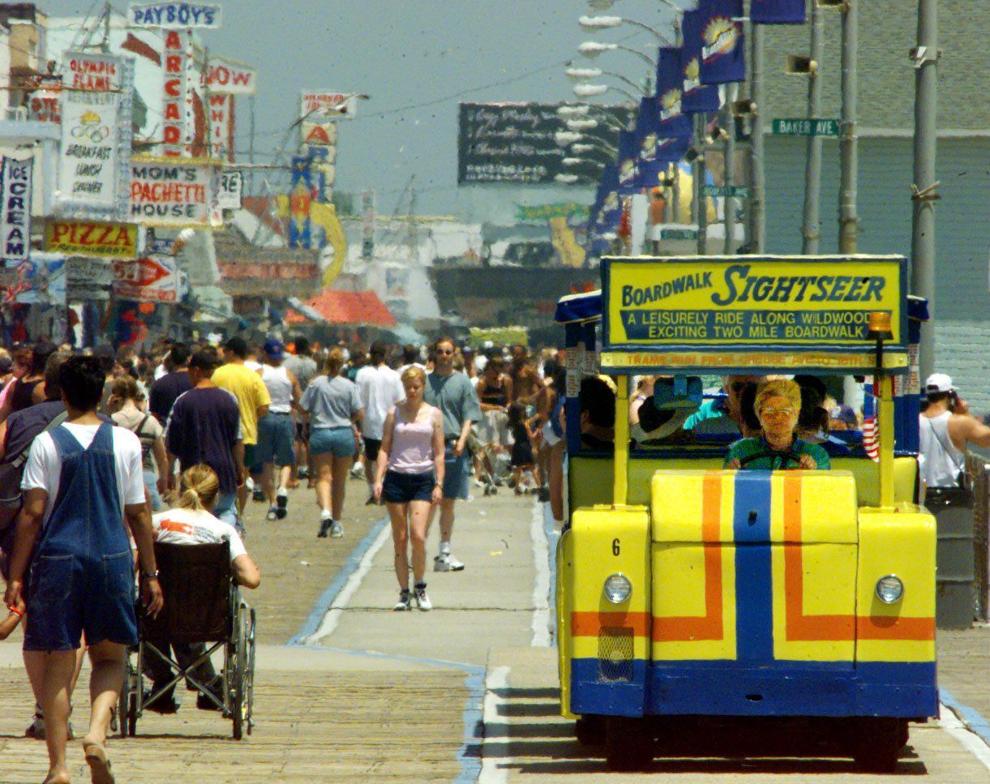 TRAMS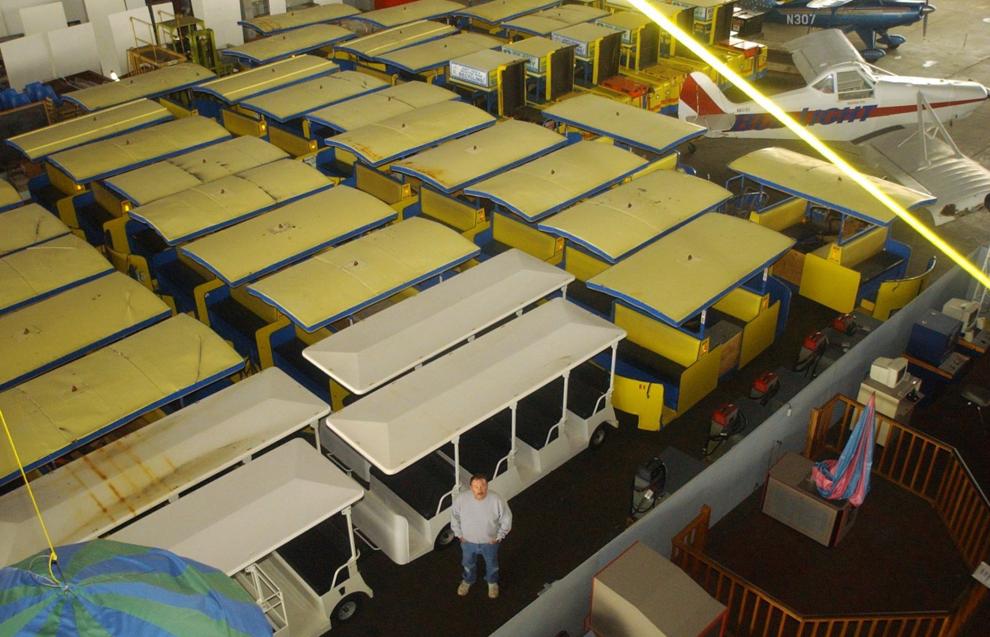 Tug of War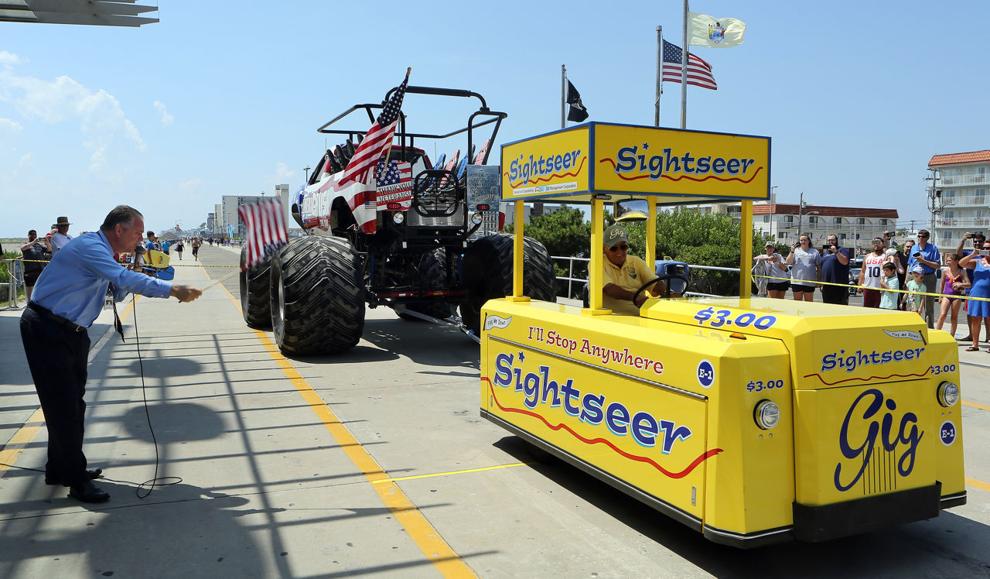 BOARDWALK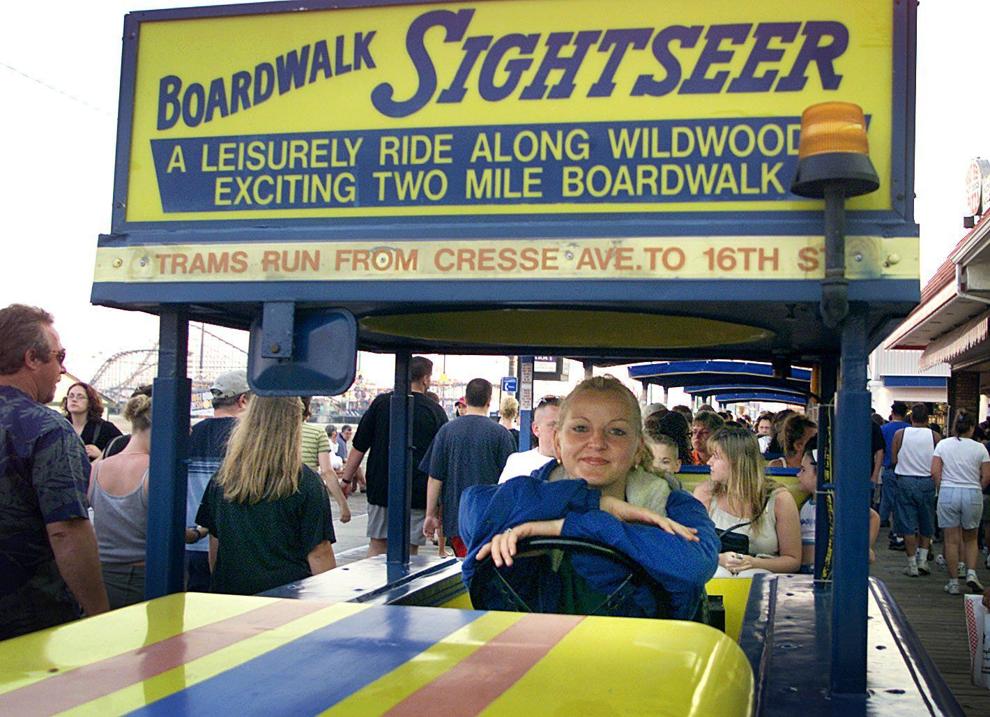 Trams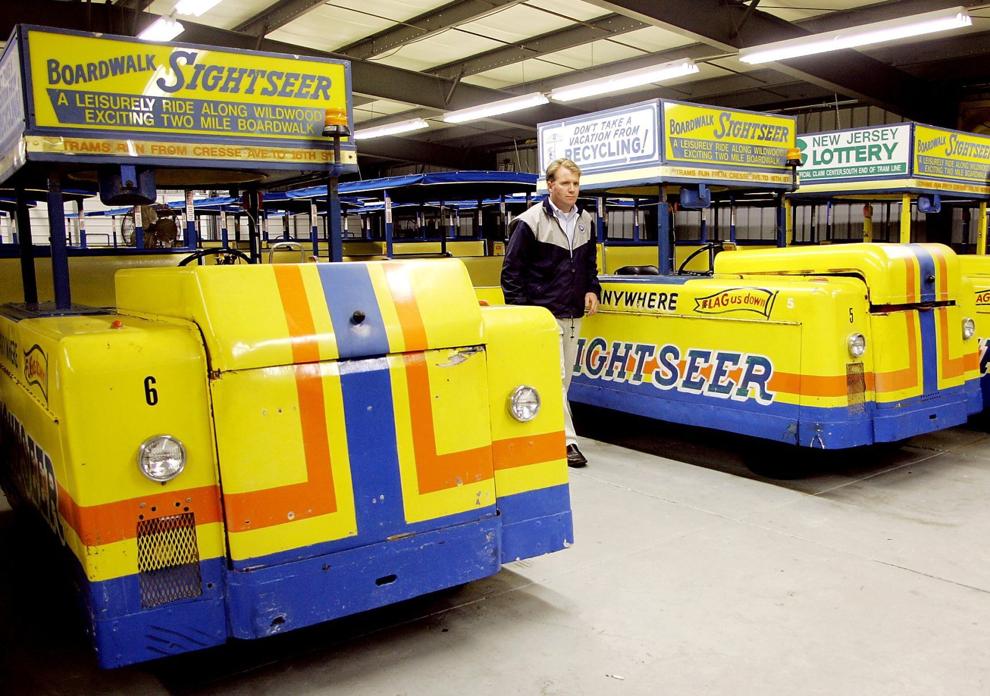 TRAMS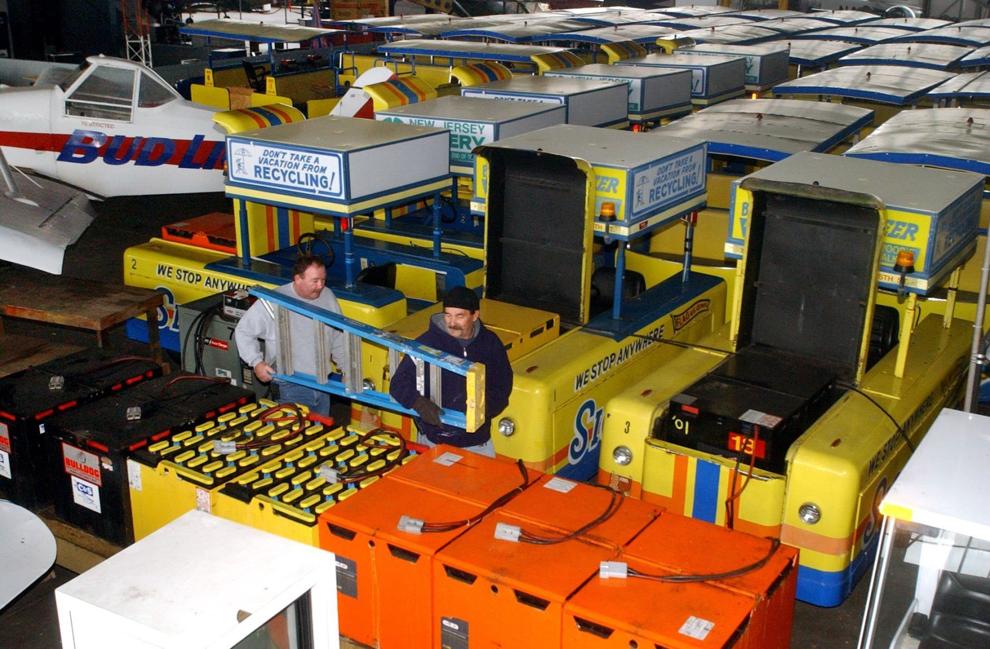 RACE.12375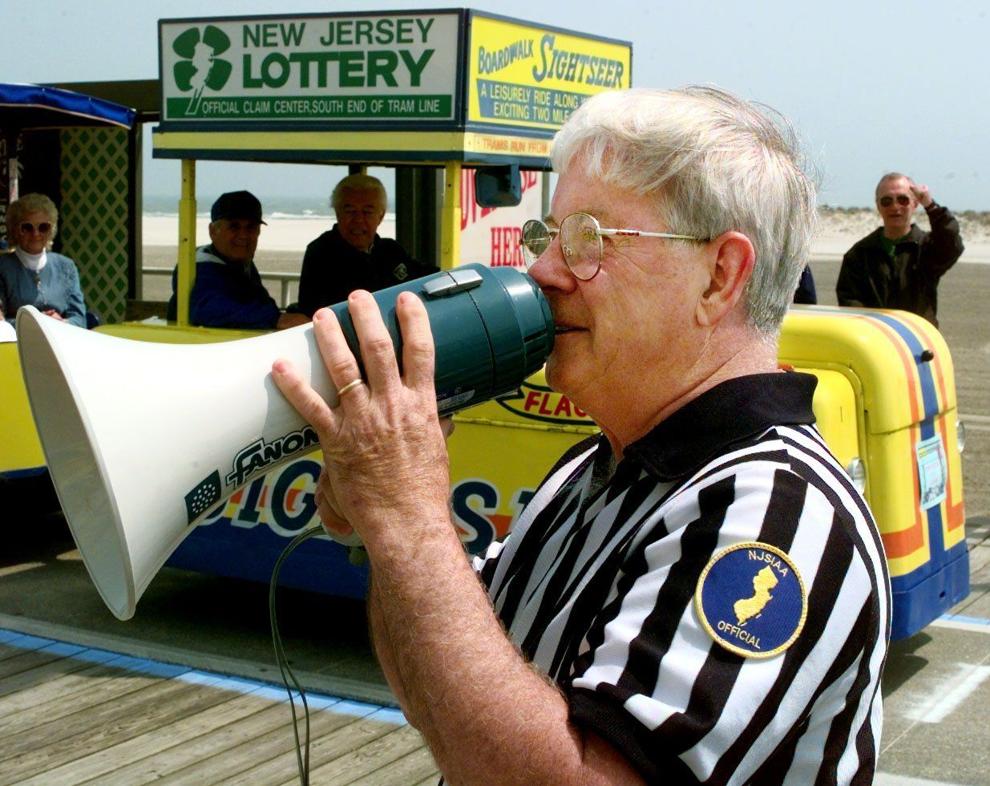 Globetrotters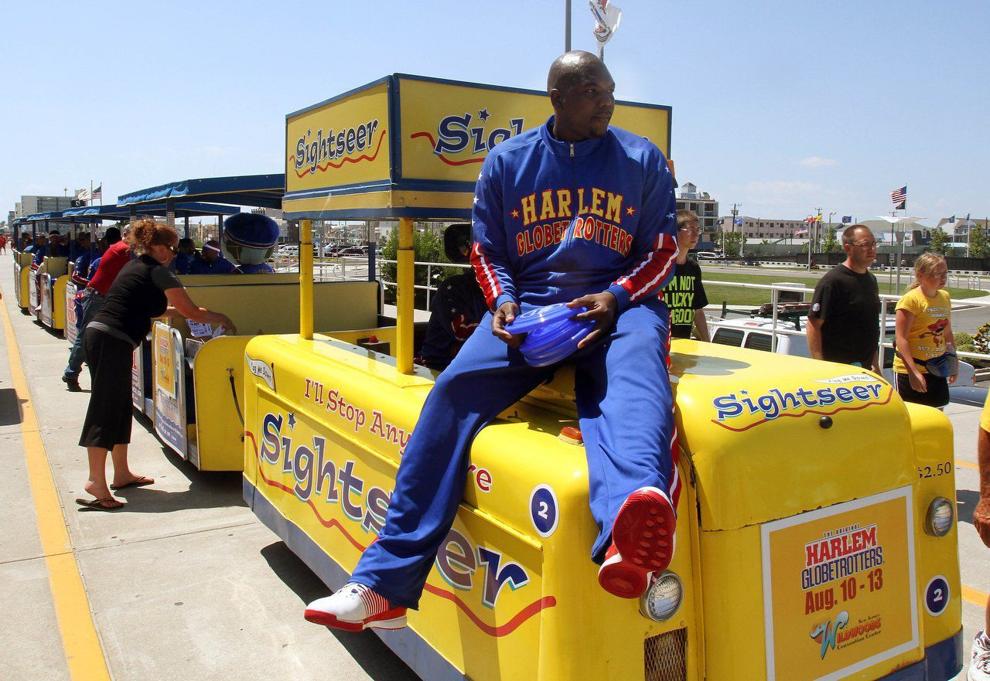 tram car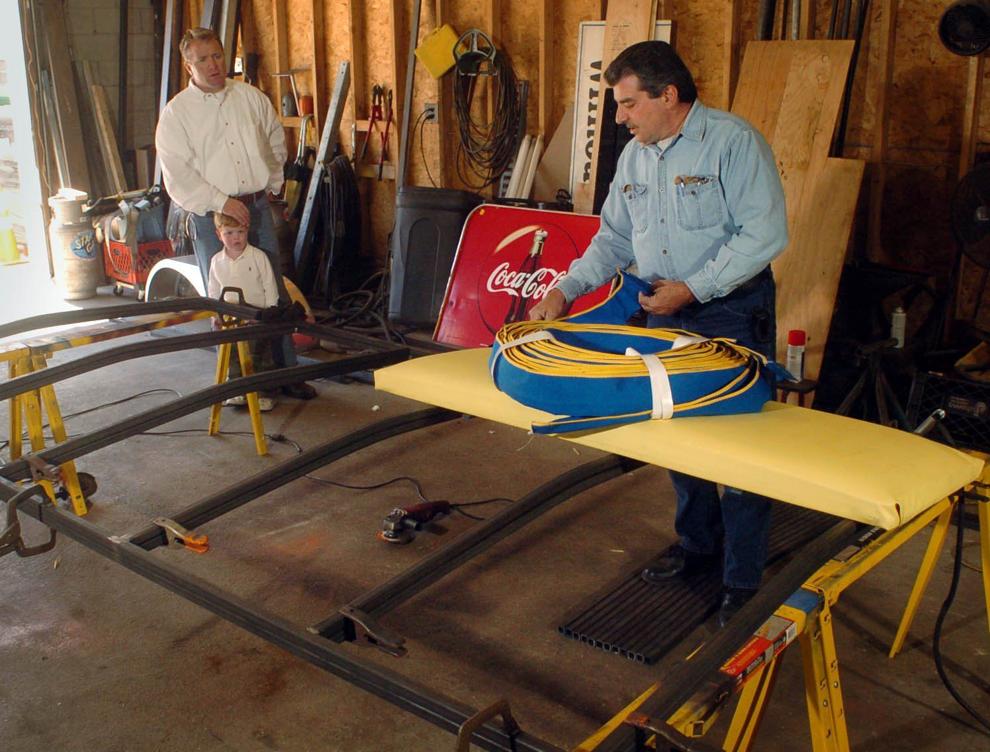 RACE.12372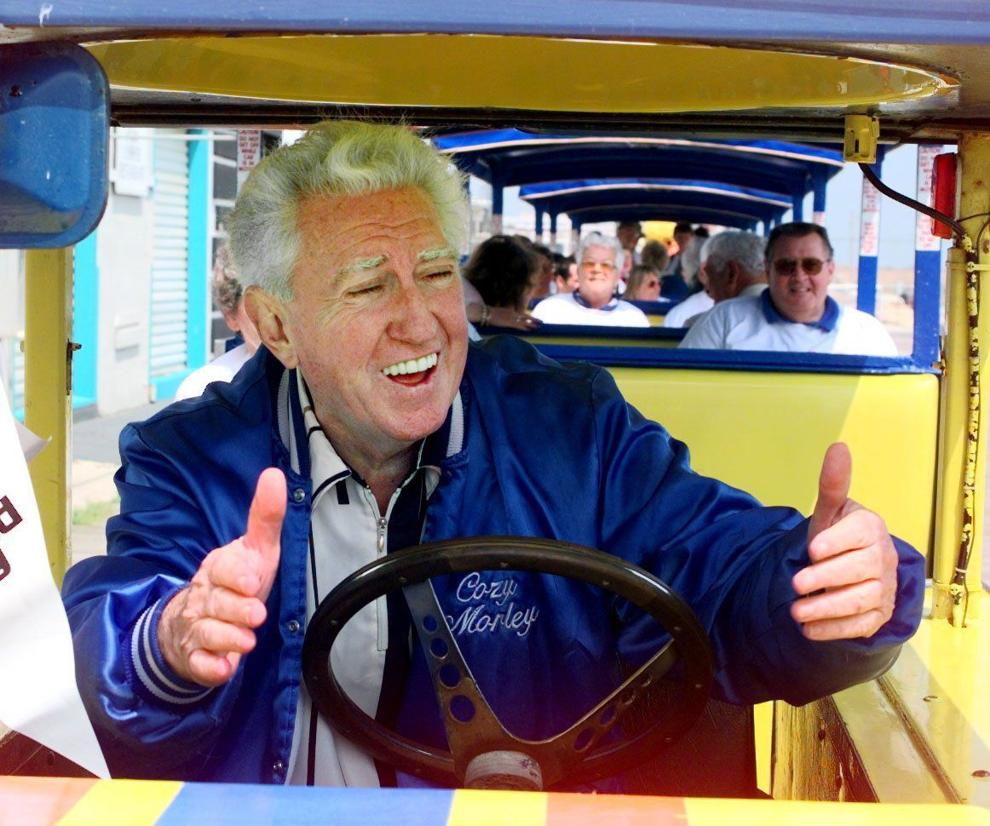 New Tramcars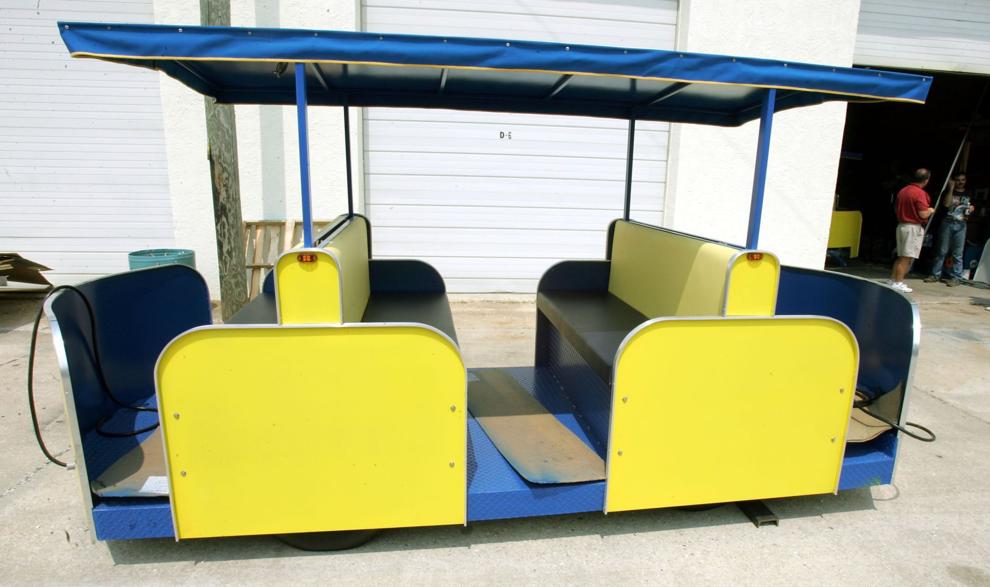 Trams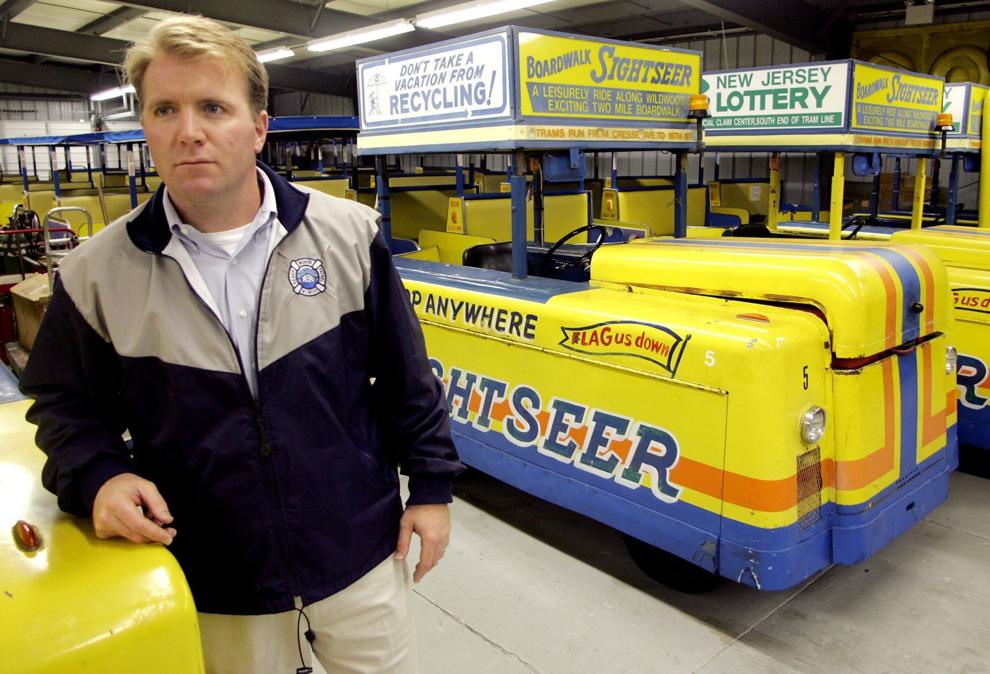 Tramcar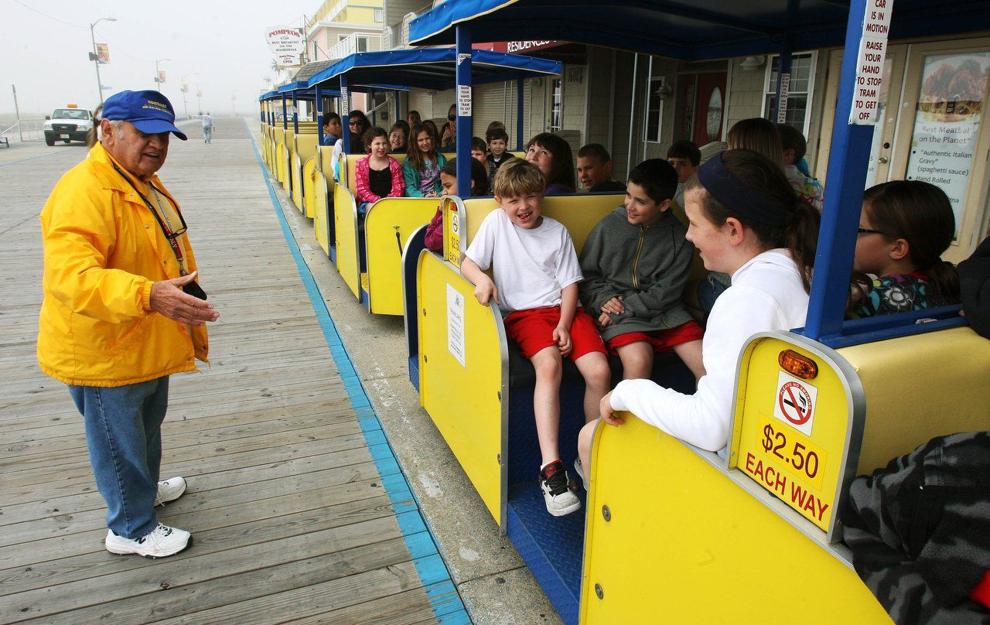 Tramcar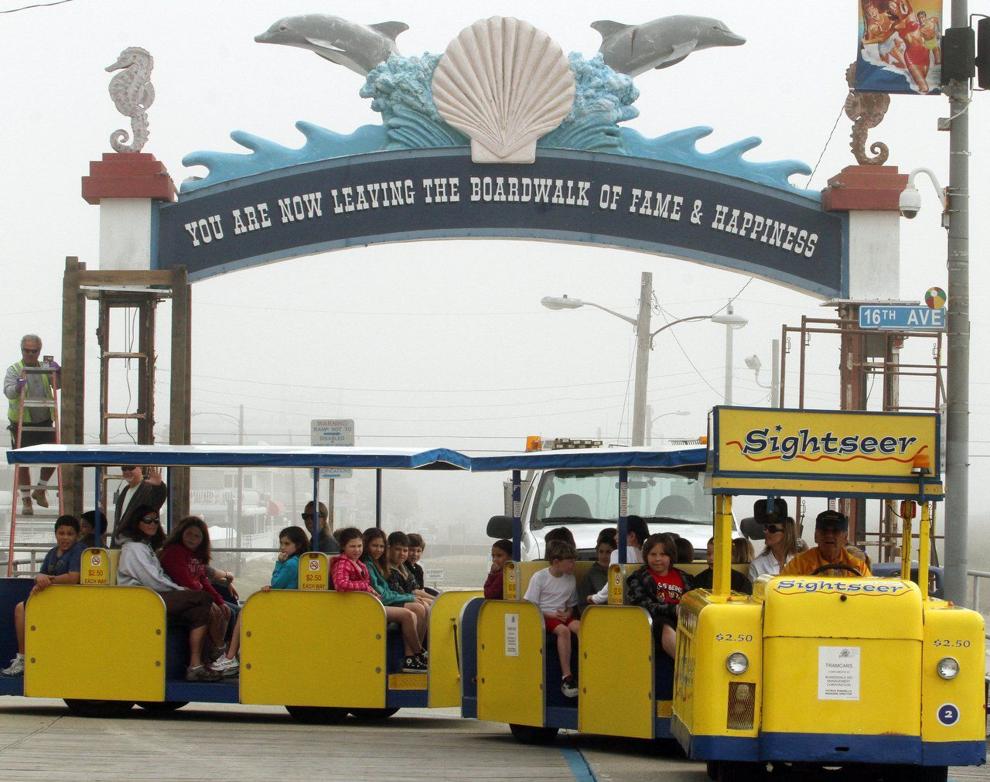 Globetrotters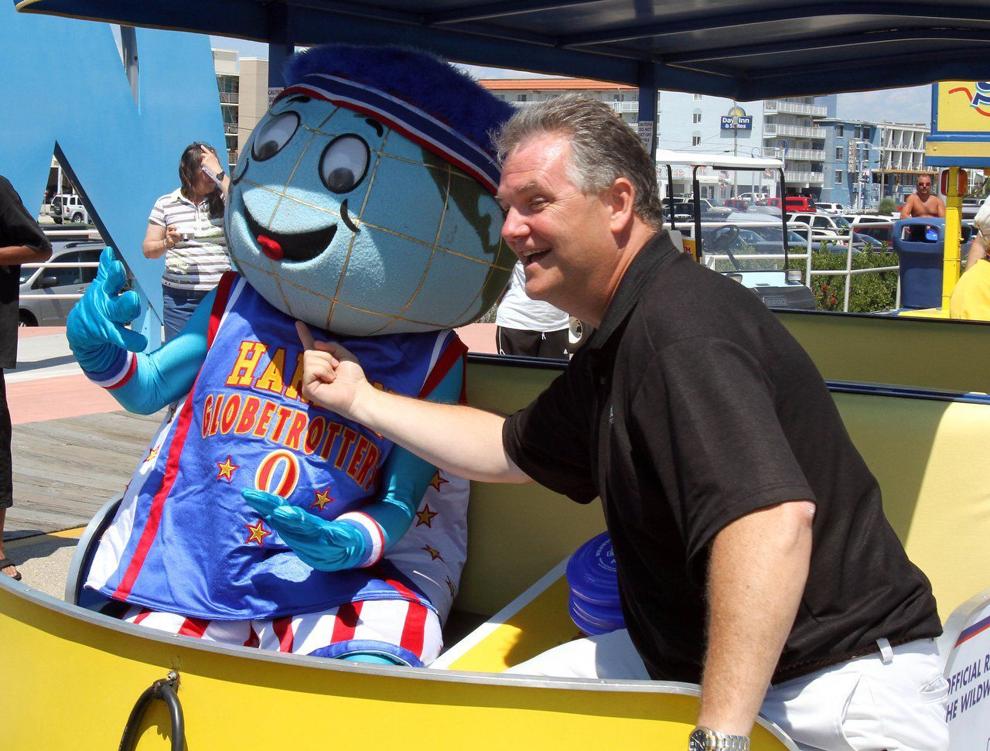 Tramcar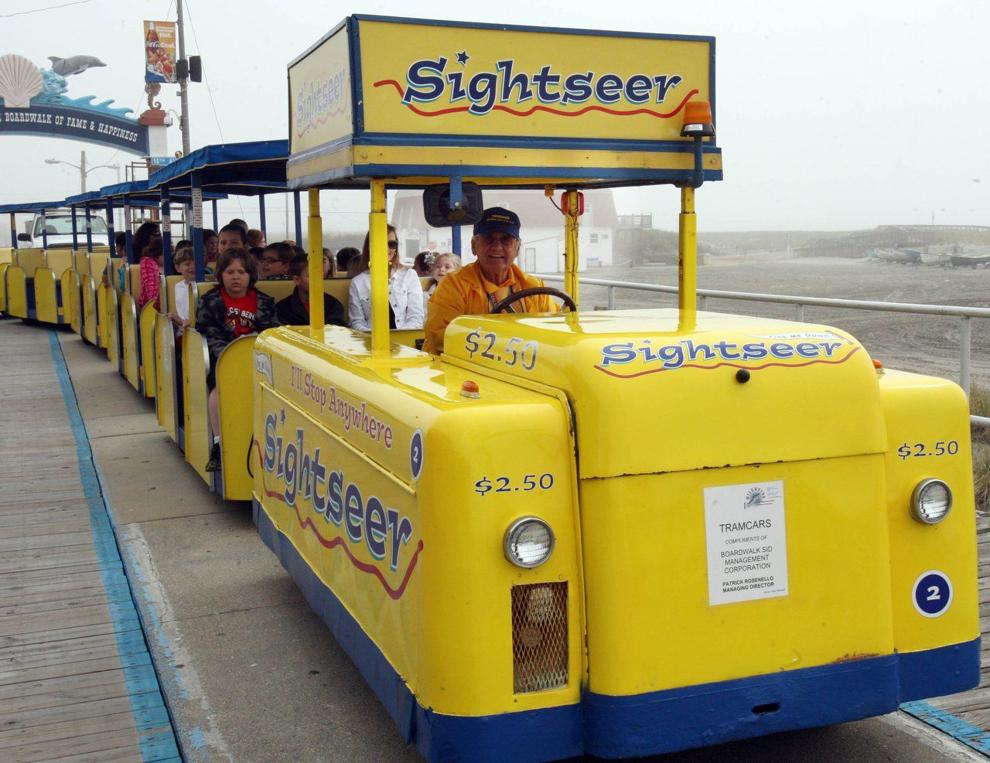 Trams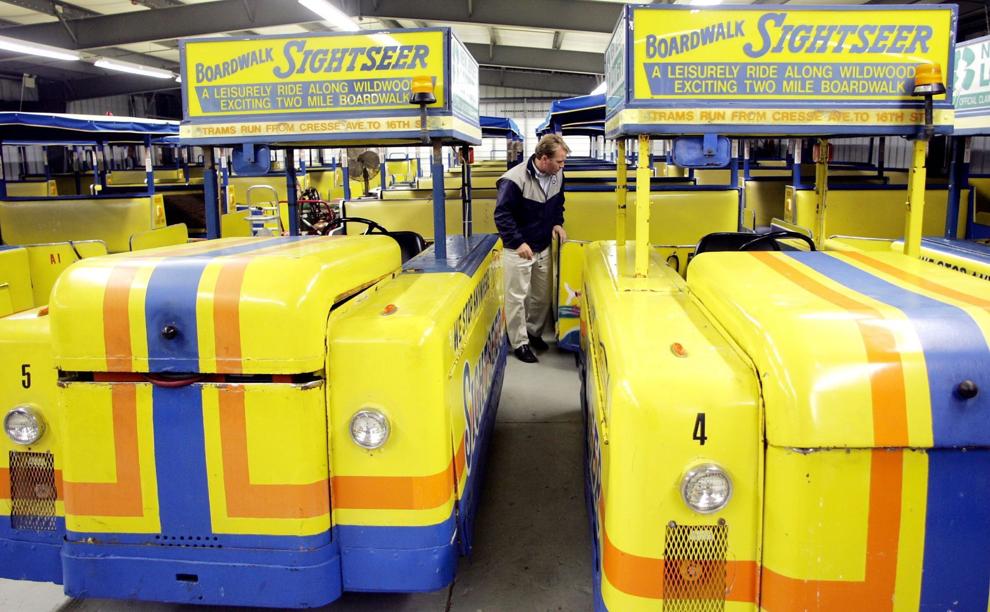 TRAMS