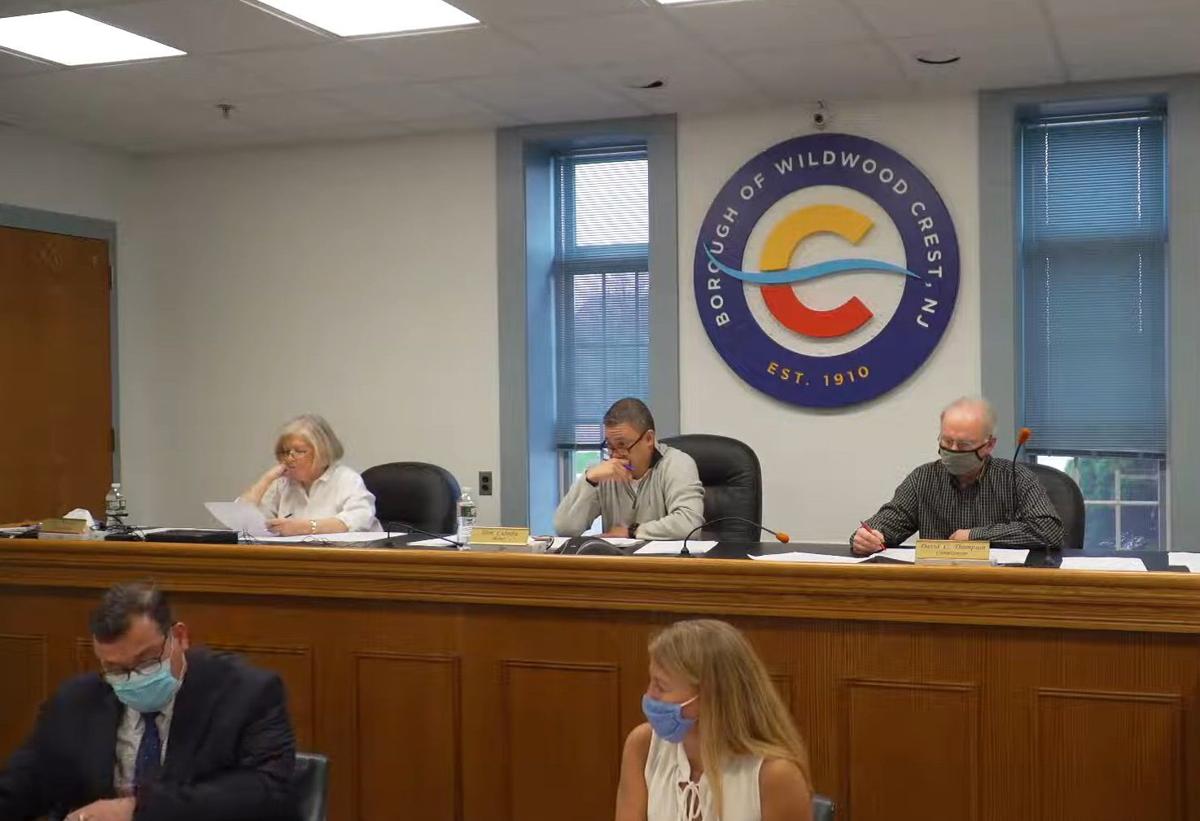 WILDWOOD CREST — It looks increasingly unlikely that a legal pot shop will find a home in the Wildwoods.
The Wildwood Crest Board of Commissioners introduced an ordinance Wednesday morning, banning any cannabis-related business in the borough at the south end of Five Mile Beach.
The borough also joined a growing number of towns in seeking to keep cannabis off the beach and other public areas. Wildwood Crest had offered designated smoking areas on the beach. An ordinance set to go into effect June 7 will eliminate those areas, making the entire beach smoke-free.
That goes for cannabis as well as tobacco.
Commissioner David Thompson, the one dissenting vote on the ordinance, said the borough could create more problems by trying to ban smoking entirely.
GALLOWAY TOWNSHIP — Adults can smoke marijuana in this state now recreationally, but that do…
"We have not given anybody a place to smoke, and that's going to create just as big a problem down at the beach blankets," Thompson said. "I know the concern was, it they're smoking cigarettes on the beach they're going to smoke pot on the beach. Well, we should have the same concern if they're going to smoke cigarettes down the front of the beach, they're going to be smoking their pot down the front of the beach."
At the same meeting, the township approved ordinances banning the possession of alcohol in parks and on the beach, as well as a ban on smoking cannabis in public.
In neighboring Wildwood, Mayor Pete Byron had said the city would have to think carefully about the issue, weighing the potential impact against the tax benefit of allowing cannabis sales. He appears to have reached a conclusion.
Wildwood City Council was set to introduce an ordinance Wednesday evening prohibiting any class of cannabis business anywhere in the city. After that, it will go to the city Planning Board for review sometime in the next 25 days, Byron said, and a public hearing and final vote will be scheduled.
North Wildwood and tiny West Wildwood have already moved to ban cannabis businesses. The final vote for the North Wildwood ordinance is planned for Tuesday. If all the ordinances are approved, which appears likely, it would mean the Wildwoods will appear to be off limits for cannabis shops, with one potential exception.
In municipal meetings throughout New Jersey, elected officials are learning a new vocabulary…
The southernmost tip of the barrier island that includes the Wildwoods, Diamond Beach, is part of Lower Township. So far, the township has banned smoking cannabis in public places, including on the bay and ocean beaches in its jurisdiction, but so far has not introduced an ordinance on cannabis sales.
Lower Township Mayor Frank Sippel did not immediately respond to a request for comment.
When the public smoking ordinance came up for a vote May 3, a resident asked how it would impact the private beaches in Diamond Beach.
"That's private property. It's up to the property owner," said township attorney David Stefankiewicz.
Under the legislation signed by Gov. Phil Murphy in February creating a legal cannabis market, municipalities have until the summer to decide where to allow cannabis dispensaries, and whether to allow them at all.
Multiple communities have approved ordinances prohibiting cannabis businesses, including Ocean City and Stone Harbor. Upper Township joined the club Monday, approving ordinances banning cannabis sales and public consumption.
Even more communities have enacted bans on smoking, vaping or otherwise consuming cannabis in public places. Middle Township has so far held off on banning sales to adults in town, and the Township Committee has supported locating a medical marijuana facility in town. But this month the township approved a similar ordinance banning its use on public property.
The local ordinances will not prevent people from using marijuana on private property, or prevent people from either buying it out of town or having it delivered once licensed businesses start to open.
"If you want to hang out on your front porch on a Friday night and relax, that's going to be within your rights," Middle Township Mayor Tim Donohue said during a recent meeting. The township can only control what happens on public property and in the public right of way.
He said legal sales will not be available until the end of the year at the earliest. He said Middle Township will hold public hearings to get more input on the issue.