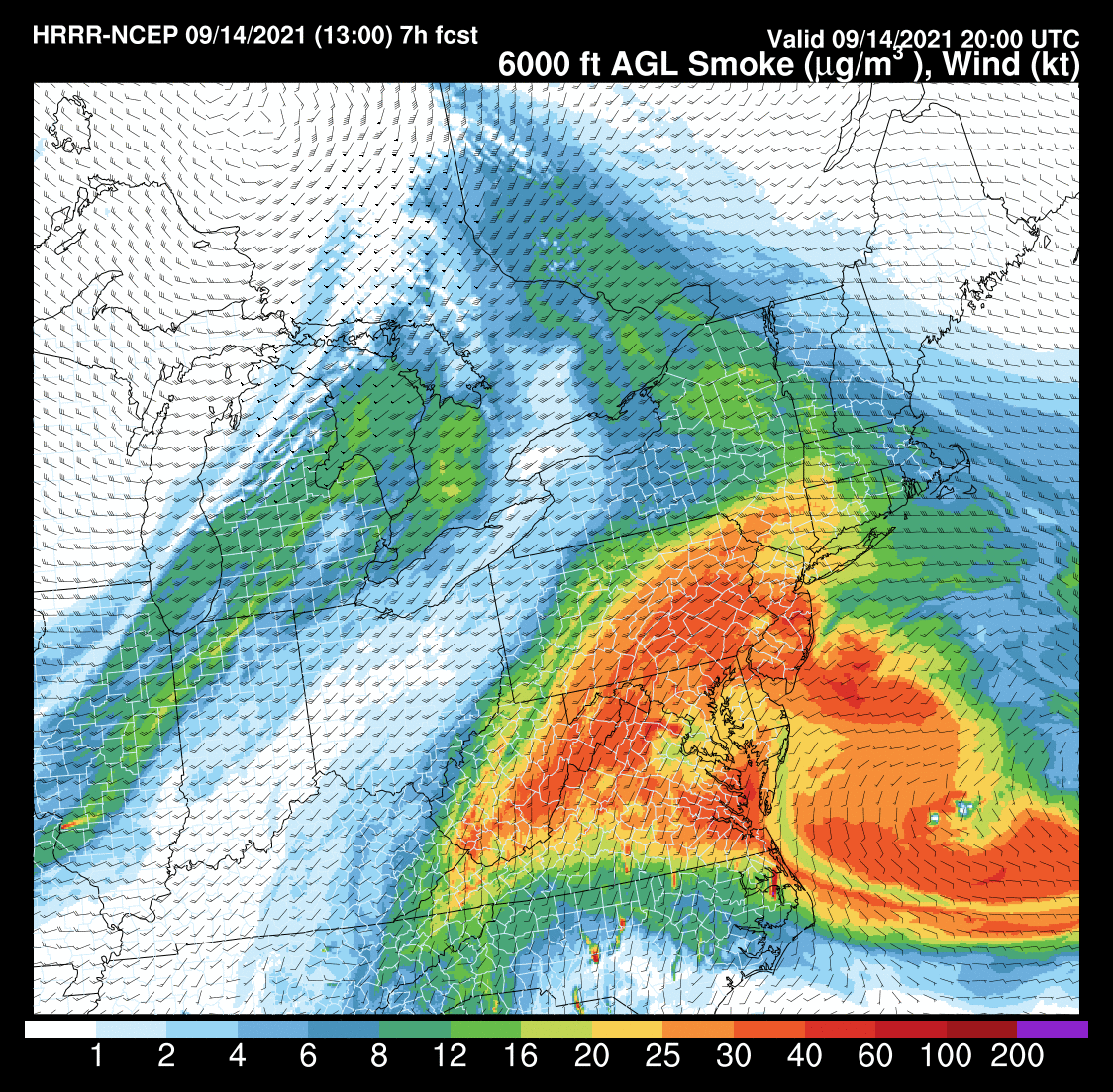 Another day of a dirty gray-blue sky is with New Jersey, as a layer of smoke thousands of feet high continues to stream overhead.
The satellite picture Tuesday morning shows a plume of thick wildfire smoke passing over New Jersey on its way out to sea.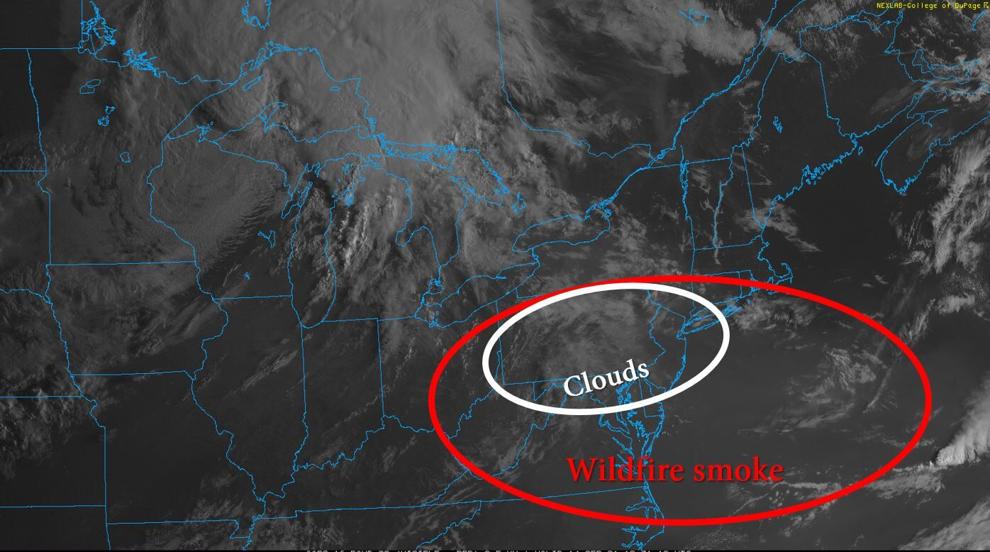 This wildfire smoke is caused by wildfires in California, Oregon and Washington State, which gets lifted up into the atmosphere. It is then transported east by upper level winds. 
The High Resolution Rapid Refresh Model, an American computer forecasting model, shows that most of the smoke is residing around 6,000 feet above the surface Tuesday. 
There is also some smoke about 1,000 feet above ground level as well.
With most of the smoke staying higher aloft, issues with ground level pollutants remain low. The United States Environmental Protection Agency reports that New Jersey is under a "moderate" for air quality, meaning air quality is acceptable, but a small number of particular sensitive people may have issues.
Smoke from wildfires flying overhead has been a common occurrence this year. Over 3,000,000 acres have burned in the West and Minnesota, according to the National Interagency Fire Center. More has burned in Canada and with the general atmospheric pattern this year to flow from west-northwest to east-southeast over New Jersey this year, it's been hard to avoid the smoke.
This iteration of wildfire smoke does actually look to hang around for the duration of Tuesday. Expect a vivid sunset Tuesday night. The bays could be a great place to spot it, with summery weather still hanging on. It should be well into the 70s for sunset, which will be 7:05 to 7:10 p.m. 
The smoke will then disperse Tuesday night as southerly winds cut off the source of the smoke. Expect no more for Wednesday. 
Contact Joe Martucci:
609-272-7247
Twitter @acpressmartucci