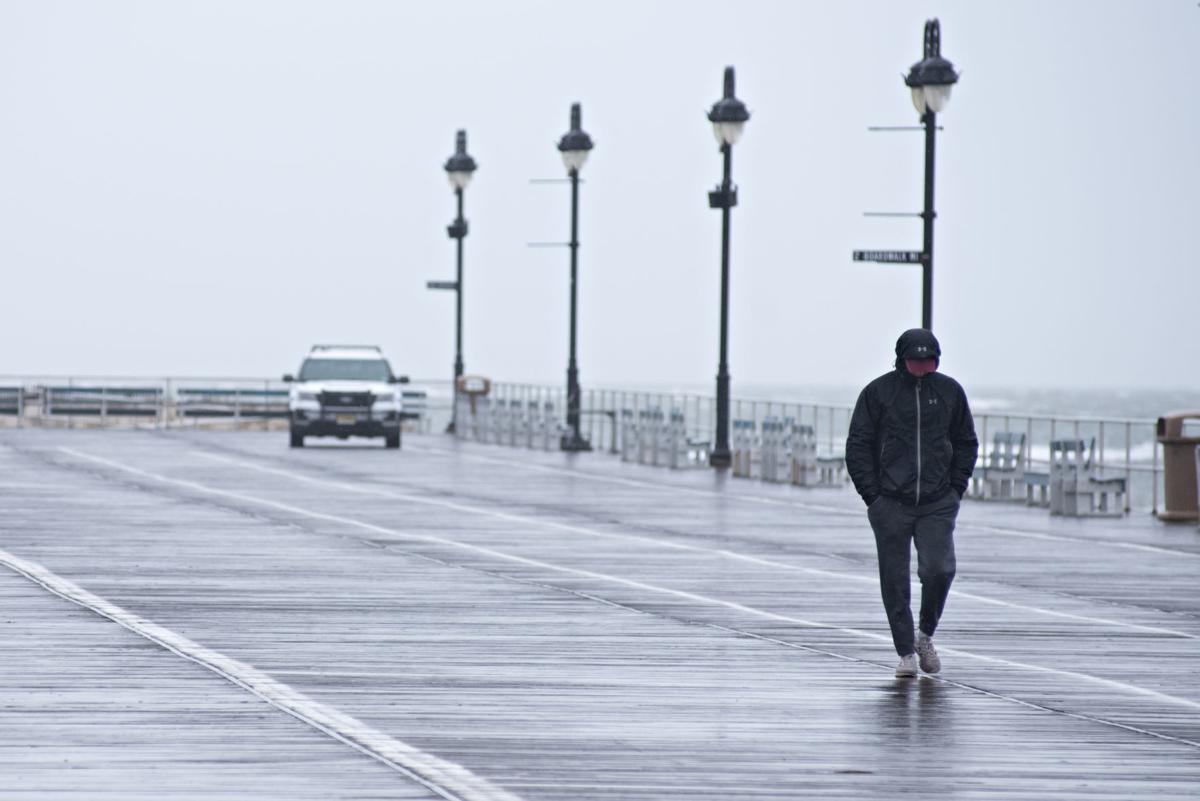 CAPE MAY COURT HOUSE — With COVID-19 infections continuing to climb statewide, Cape May County officials say they are hoping for the best but preparing for the worst.
Gerald Thornton, director of the county freeholder board, reiterated his plea for visitors to stay in their primary residence and not come to the shore.
"This is not the time for a summer vacation. This is an international, life-threatening crisis," he said.
As of Saturday, the county reported 10 confirmed cases of the disease, with one of those individuals hospitalized. But the numbers from the New Jersey Department of Health show the county with nine confirmed cases as of Sunday.
County officials say the discrepancy is a matter of delays in getting reports processed.
"It's just a matter of the state going through the update," Thornton said.
But there was also some confusion about how to list two cases in the county that are full-time residents of New York State, said Denis Brown, the administrative aide to the county freeholders. While those individuals are not year-round residents, he said, they are both in a two-week quarantine in the county, and it is the Cape May County Department of Health that is investigating who they may have come in contact with them before going into quarantine.
There have been other complications, Thornton said. On Friday, he was informed of a new case in Avalon. After investigation, he said, it turned out that a woman from Pennsylvania had traveled to a testing station in North Jersey because she felt symptoms and gave the address of her second home because only state residents could be tested.
"This is a perfect example of why we're telling people to stay at home," Thornton said.
In addition to the potential of inadvertently spreading the virus to new areas, he said, the county has only one hospital and a limited number of beds. Also, a high percentage of the year-round population of the county is over 65, one of the groups most at risk from the new coronavirus.
County Public Health Coordinator Kevin Thomas has been working with Cape Regional Medical Center in Cape May Court House to prepare for a potential surge in local cases. Last Monday, officials asked for donations of sealed boxes of gloves, masks and other personal protective equipment for medical personnel.
Thornton said he does not want to see additional pressure on the system because of an influx of second homeowners.
"We're not trying to tell people you can't use your home, we're simply telling people to protect themselves and their families. It's for their own good," Thornton said. "We don't have the resources here to take care of them if we have a major surge."
According to the Cape May County Department of Health, as of Friday there were three confirmed cases in Middle Township, two in Cape May and one each in Avalon, Lower Township, Ocean City, Sea Isle City and Upper Township.
This past week, both Ocean City and Sea Isle closed their beaches to the public. Ocean City officially closed its Boardwalk and Sea Isle City its Promenade, citing concerns over spreading the virus. In a message to residents Friday, Ocean City Mayor Jay Gillian described the beach and Boardwalk as the city's top attractions.
"Two of the most urgent mandates to slow the exponential spread of COVID-19 are to eliminate social gathering and to limit movement from place to place. To leave the beaches and Boardwalk open would ignore both those mandates," he wrote.
According to Thornton, the mayors of the barrier island resort communities had a conference call earlier in the week to discuss whether to close beaches and boardwalks.
He said there was a consensus that it should only happen if all beaches were closed, to avoid people traveling between towns to walk the beaches. Thornton said the matter is up to the towns.
"We'll support any decision they want to make," he said.
Concerned about COVID-19?
Sign up now to get the most recent coronavirus headlines and other important local and national news sent to your email inbox daily.