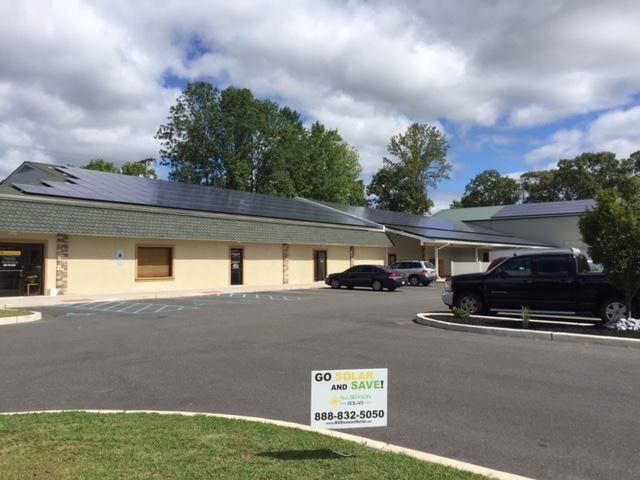 Even with a wide network of residential, commercial and nonprofit customers, Galloway Township-based solar company AllSeason Solar still has a powerful connection to South Jersey.
And the feeling is mutual among locals based on the company's gold in the Best of Press for Home and Garden for 2020.
AllSeason Solar, which has been in operation since 2000, is one of the top 5 largest residential solar installers in New Jersey, and is in the top 100 residential solar installers in the country, according to Precious Perez, lead acquisition manager for the company.
"AllSeason has been in business and headquartered in South Jersey for 20 years, even though we are licensed, insured and do business in Illinois, Maryland (and) Pennsylvania, South Jersey is our main focus because of our connection and history in the community," Perez said in a statement.
And its network continues to expand as people look to other outlets for their energy needs.
Once people find out about the benefits of solar energy, Perez says they see an increase in the demand for companies such as AllSeason Solar to help people make the switch.
"As utility rates have continued to increase many South Jersey homeowners have found the benefits of switching to solar, things like a lower locked-in electric rate, local job growth, and environmental sustainability, to be extremely beneficial," Perez said.
A solar panel, a flat black panel that sits on a homeowner's roof, creates electricity by absorbing light from the sun and then converting those particles into energy for home use.
By installing a solar system and servicing it properly, the company says customers can save between $10,000 and $30,000 on energy costs over the 20-year lifespan of their system, according to the company's website.
The company holds both the electrical and Home Improvement Contractor license required by the state to install its customers' solar panel project.
Perez says they do it all from start to finish. They will not use outside subcontractors to outsource any portion of the solar installation.
AllSeason also offers best-in-class industry leading warranties that covers the entire system, including a roof leak guarantee. The business also has a four-star Google rating, transparent consultations and no penalty cancel up to install, Perez said.
The company also offers different paths to ownership for their customers. This includes 0 down loans and leases, and they also offer 0 down Power Purchase Agreements and 0 leases for commercial and nonprofit organizations.
With these services already available, AllSeason Solar has serviced thousands of homes in New Jersey and is charged for more.