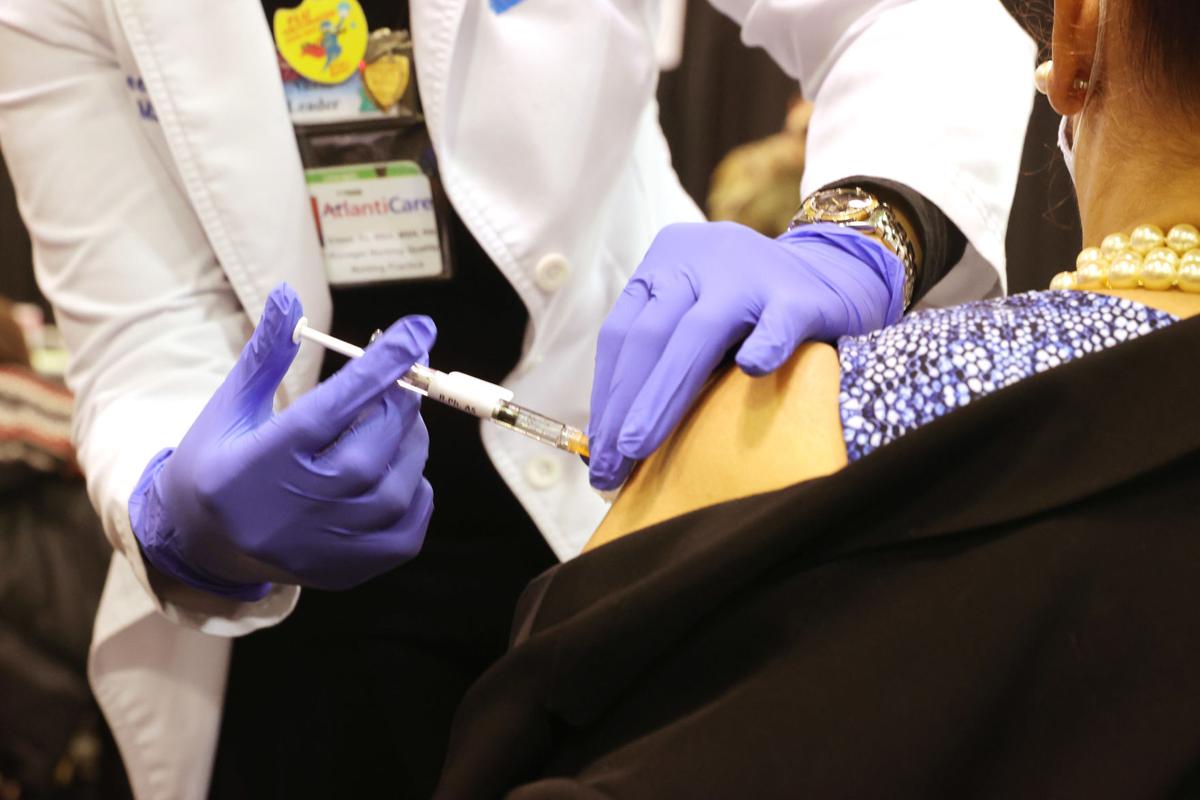 Dozens of South Jersey residents reported experiencing a glitch on the website to sign up for a COVID-19 vaccine at the Atlantic City mega site Tuesday that booted them from their place in line.
Residents vented frustrations on several social media sites Tuesday afternoon. Many reported being in the queue to get an appointment at 3:05 p.m. for which there were 1,180 available slots. However, after they received a "spot in line" and the site said it was their turn to book the appointment, users received an error code and lost their place in line.
Shortly after the queue opened, a Twitter account with the name VaxxUpdates, which describes itself as "Helping Eligible New Jersey Residents Secure A COVID-19 Vaccine Appointment," noted the same glitch, with several others replying they had a similar issue and sharing screen shots.
AtlantiCare spokesperson Jennifer Tornetta said the health provider identified the issue that was causing the glitch.
"We believe we have resolved the issue," Tornetta said in a statement. "We understand that this caused unnecessary disappointment and frustration for many. We sincerely apologize to those who were impacted. Although vaccine supply is limited, we remain committed to providing our community with the vaccine as quickly as possible. Thank you for your understanding and patience as we work to distribute supply as we receive it."
The number of COVID-19 vaccination sites across the state has grown to 109 as of Friday. Bel…
Access to vaccine appointments has been an issue in the state since it opened up eligibility to include about 4 million residents last month.
New Jersey is in phase 1A/1B of its vaccination plan, which includes health care workers and volunteers, long-term care residents and staff, and first responders, as well as residents 65 and older and individuals 16 and older with certain underlying medical conditions including cancer, heart conditions, obesity, Type 2 diabetes and smokers.
The reliance on the internet to schedule appointments in New Jersey has been particularly troublesome for senior citizens who are having a hard time navigating the websites.
In response, New Jersey launched a hotline to help those without internet access to preregister for the vaccine. The call center can be reached at 855-568-0545 between 8 a.m. and 8 p.m.
Contact Claire Lowe:
609-272-7251
Twitter @clairelowe