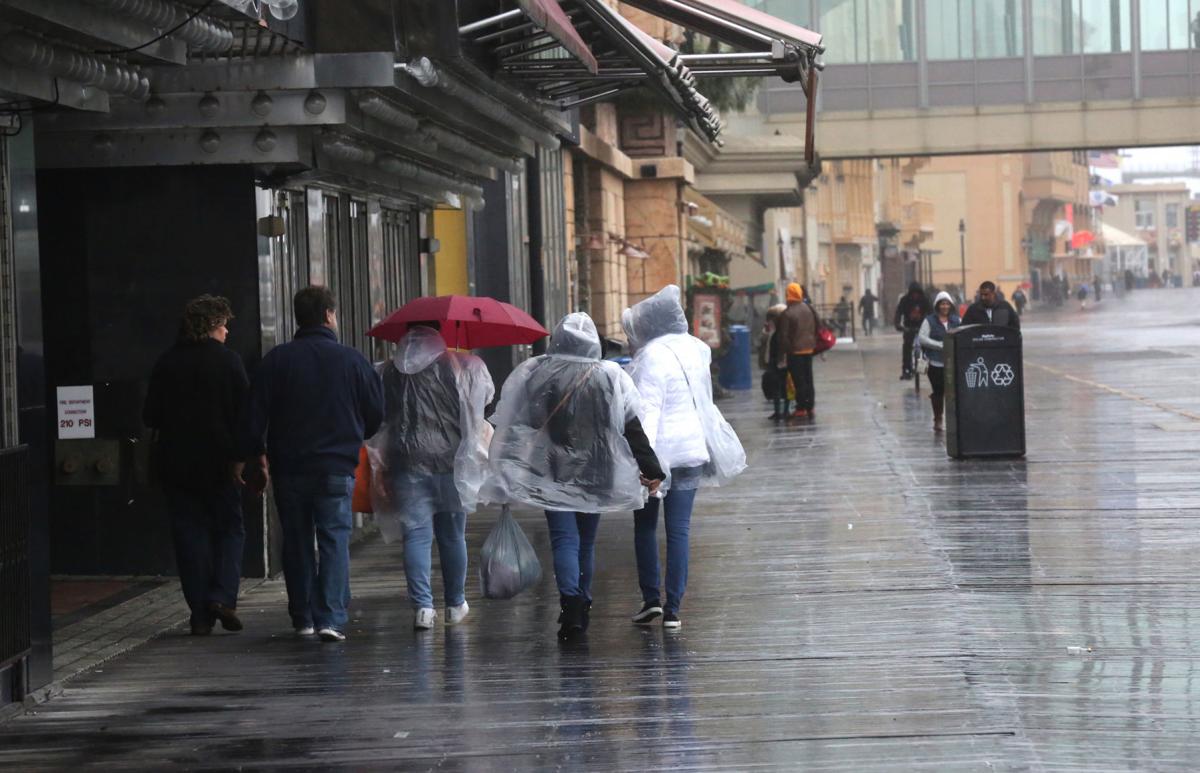 After a cloudy Saturday, we'll be teased with a cloudy but mostly dry Sunday.
However, rain from the remnants of Hurricane Delta will finally move in late in the day Sunday and won't leave until Tuesday.
Temperatures will be at or around 60 for much of the mainland. Meanwhile, the shore will be in the mid-60s. It's a morning more for June than October, and actually comfortable to be out and about.
Late last month, the National Oceanic and Atmospheric Administration made a significant upgr…
The weather story for the day, and the days to come, will be what happens with the remnants of Delta.
I've had a change in thinking in regard to the second half. High temperatures will be in the 70s on Sunday, and there won't be a washout.
Otherwise, here's what to expect over the next couple of days.
A shower will begin as early as 1 p.m. However, most of the showers won't start until 3 to 5 p.m. So you won't have a washout. The rain will be light and scattered for the rest of the day. After about midnight or so, it will be a steady, heavy rain.
This rain will continue right through Monday. Expect a washout. The rain will turn to showers between 5 and 8 p.m. After 8 p.m., expect spotty showers all throughout the night.
In regard to Tuesday, this is where my thinking has changed. I expect it to be a mostly dry day. It looks like a cold front won't lock in with the storm system. As a result, just expect a shower or two during the morning. The afternoon will clear out.
Rainfall totals will be between 1.25 and 2.50 inches. Yes, some streams and creeks will flood. However, for the most part, we should be relatively flood-free, as this comes over a long period of time. Coastal flooding will be a different story, though.
I do expect strong southeasterly winds Sunday night into Monday night, sustained around 20 mph. Minor stage coastal flooding will be likely with the Monday p.m. high tide. Move your cars if you need to, and don't drive through the salt water. However, no building or structure inundation is likely. After that, winds will turn to the southwest and then north, both not conducive for any more flooding.
High pressure will move in from the Great Plains and expand into the region.
Wednesday and Thursday will be lovely days, with plenty of sunshine and temperatures hovering around the 70 degree mark.
Get local news delivered to your inbox!
Subscribe to our Daily Headlines newsletter.