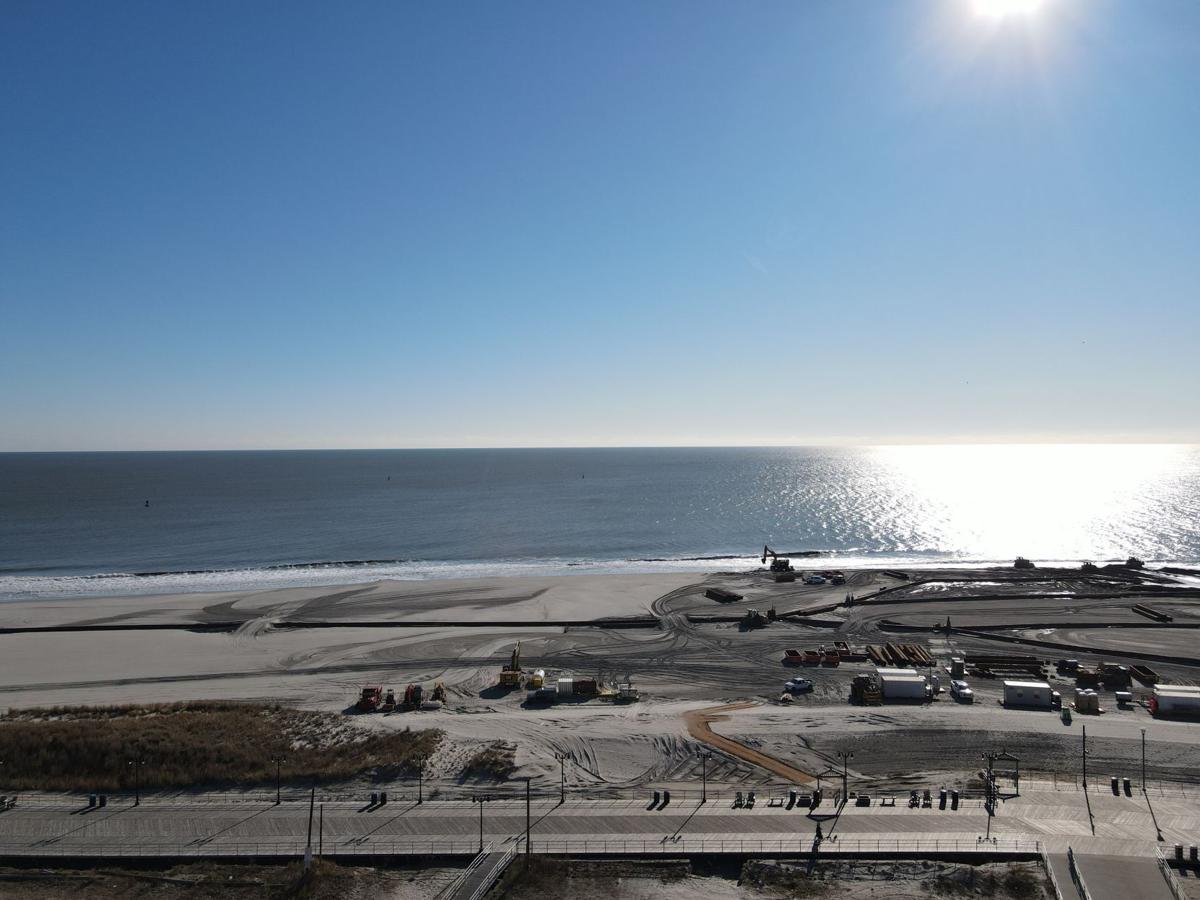 After a cloudy, gloomy Monday, the sunshine returns Tuesday and will continue for most of the week as high pressure comes into play in South Jersey.
Temperatures Tuesday will start out in the 20s on the mainland and around 32 at the shore. The sky will gradually clear as we say goodbye to another swing-and-a-miss coastal storm.
High temperatures will be in the mid-40s, which is pretty seasonable for this time of the year. A light westerly wind will blow.
During the evening, it'll be much like the past couple of nights. Temperatures will slide through the 30s during the evening. We'll see big differences between the mainland and the shore. That's because the mainly clear sky, along with light winds "overperform" the amount of cooling we have overnight on the mainland. However, at the shore, the milder ocean waters, in the 40s, save the thermometer from dropping too low.
Come Wednesday, Thursday and Friday, we'll all play the same weather game. You'll need the jacket during the day, and likely the scarf or even the gloves at night. High temperatures will be in the mid-40s, though near 50 on Friday. Overnight, lows will be around 30 on the mainland and around 35 at the shore. With high pressure in the Deep South in charge, we'll be staying dry.
The next storm will not come until Saturday. A large low-pressure system will spin in Ontario. A cold front will extend eastward, toward the Atlantic Coast.
Anything from a few Friday night to Saturday showers to a day-long deluge will be in the cards. If the track is more zonal, west to east, it'll be less rain; more if it moves south to north. One thing will be clear, though, no snow will fall. Given the strong southerly wind ahead and with the system, we'll be well above freezing during this time. Look for sustained winds 15-25 mph.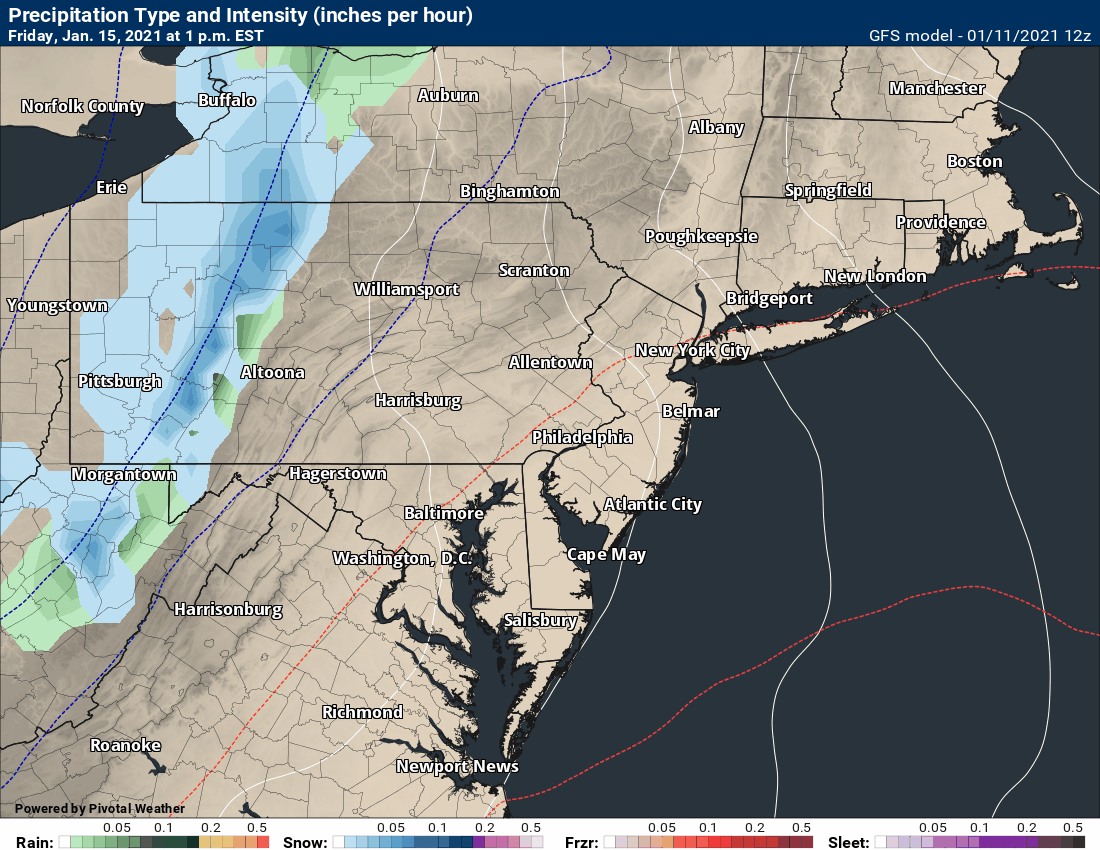 Lastly, thanks to a Twitter follower who asked me Monday when was the last time we had snow on the ground in southeastern New Jersey. Now, it will depend on where you are, but at Atlantic City International Airport, it has been a long 397 days for snow cover, Dec. 11, 2019.
Believe it or not, that's only third place. There was a 661 day stretch from 1994 to 1995 and a whopping 715 day stretch from 1972 to 1974. That being said, this does not mean that it was a snowless streak. Rather, when snow depth observations were taken at the airport for the day, there was no snow on the ground.
Mostly sunny. Turning windy during the afternoon from the northwest.
Plenty of sun, told colder and windy from the north.
A plethora of sun as the wind weakens
Likely dry, with cloud cover
Monitoring a storm system that likely will bring rain and snow
A mix of sun and clouds
Mostly cloudy
Support South Jersey journalism at The Press of Atlantic City