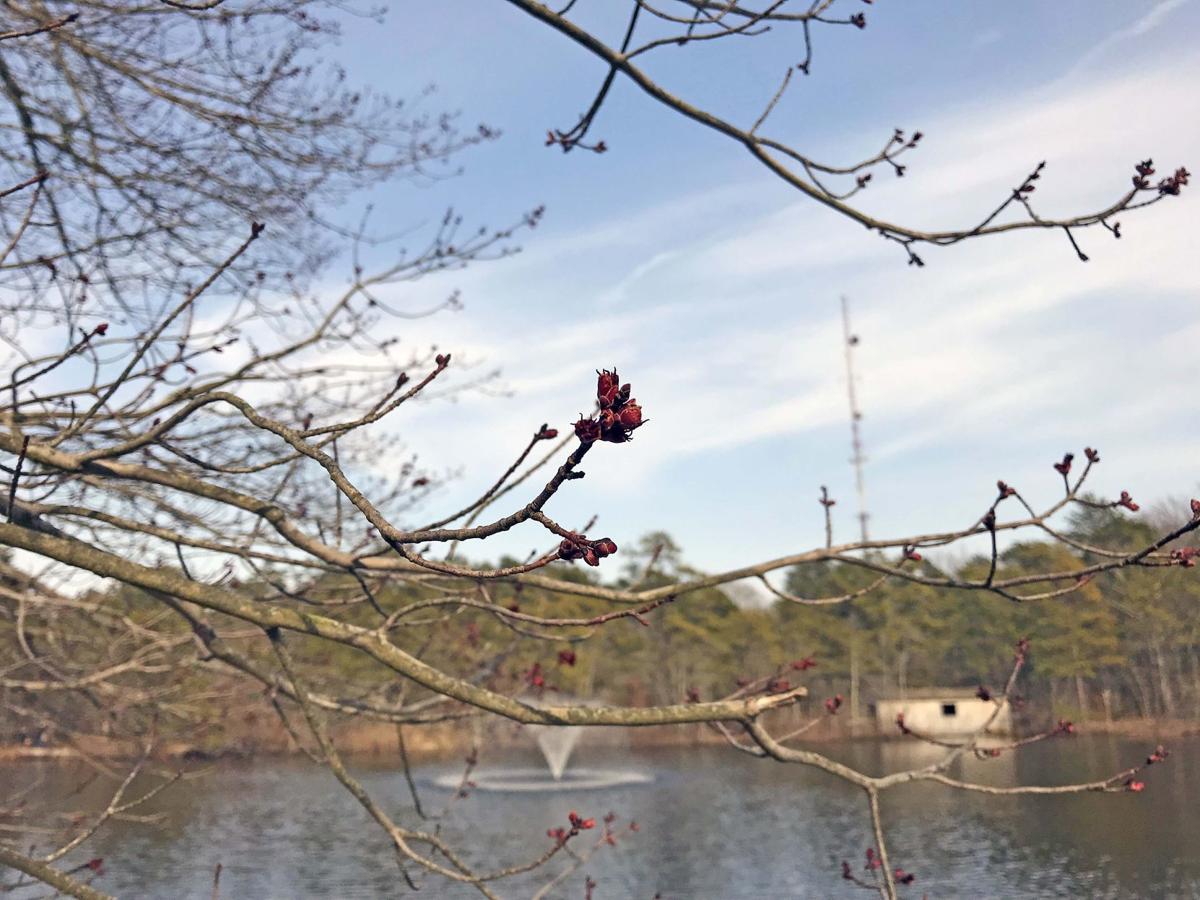 The seedlings of spring weather will begin Tuesday as the jet stream begins to carry more mild Pacific air, rather than cold, Canadian air. This will yield a four-day stretch of dry and above-average warmer weather, though it will be stormy next weekend.
Through Feb. 22, 14 of the 22 days were below average at Atlantic City International Airport. That includes Feb. 17-21. So, when you're talking about a day around 50 degrees, with sunshine, like Wednesday will bring, spring fever may come to mind.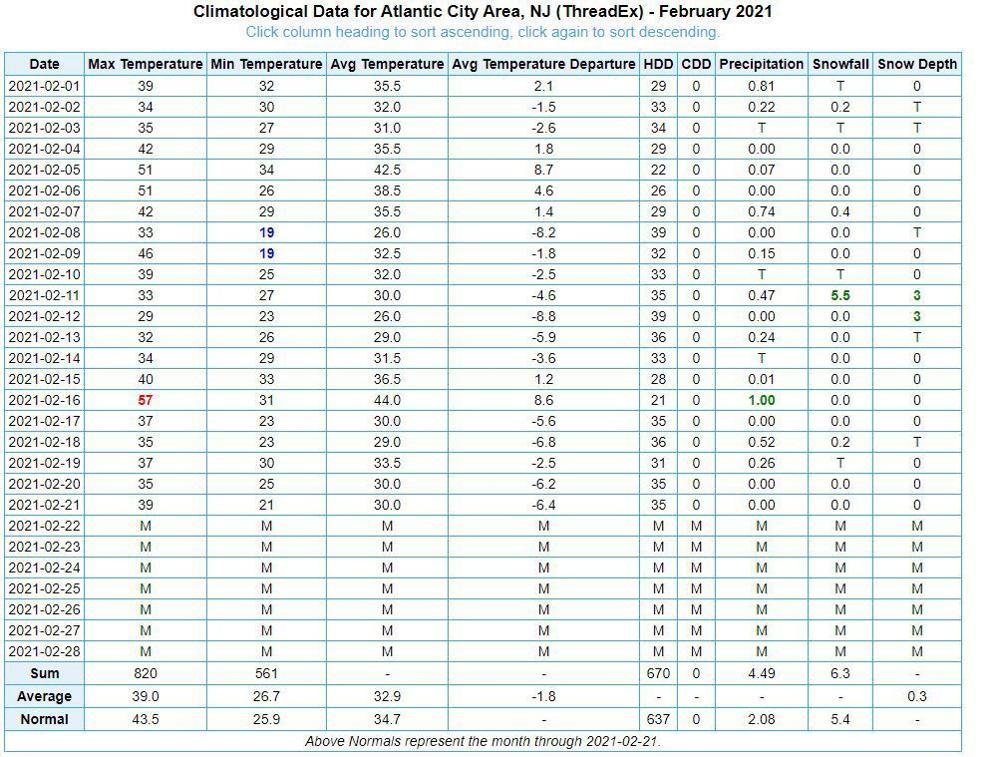 Even further out, the Climate Prediction Center, part of the National Oceanic and Atmospheric Administration, has given the region a 40% to 50% chance of having above-average temperatures in the March 2-8 time period, as opposed to being near or below average.
So, while that doesn't sound like a lot, when you have to split that pie three ways instead of two, it is more significant.
If you're a snow lover still looking for the "big one," and I believe that would include anyone east of Toms River to Mays Landing to Greenwich Township, I don't have great news. After March 8, the average snowfall for the rest of the season is 0.9 inches at A.C. International Airport, and there are plenty of 0s. There can be surprises, though. In 2014 we had 10.1 inches of snow after March 9, while in 1956 there was 15.6 inches.
The Press of Atlantic City and Atlantic City Weekly collected four first-place, two second-p…
For now, let's focus on the week ahead, which will see temperatures act like a pyramid. We'll climb the thermometer ladder Tuesday. Morning lows will be around 32 on the mainland with upper 30s at the shore. With a southwest wind blowing, we'll warm up into the upper 40s for highs.
We'll start with sunshine. However, we'll just get clipped by a system to the north. While more snow will be likely for our friends in the northern half of the state, we should be dry in many spots. The only place where you may see a rain shower will be north of the White Horse Pike from noon to 6 p.m. Outdoor activities will be fine.
Tuesday night will be mainly clear and comfortable for late February. We'll slide through the 40s and into the 30s during the evening. Overnight lows will again be around 32 inland, while the islands stay in the upper 30s.
We'll reach the top of the temperature ladder Wednesday. Another day of southwest winds will propel our thermometer even higher. High temperatures will get into the low 50s on the mainland, enough to go winter coat free for a few hours. The shore, aided by what could be the first sea-breeze front of the season, will only sit in the mid-40s. Still, with sunshine, it will feel pretty nice. Wednesday night will fall into the 35- to 40-degree range for lows.
Thursday will then feature a sunny sky. We'll go down the pyramid, but stay on the upper end of seasonable levels, in the upper 40s.