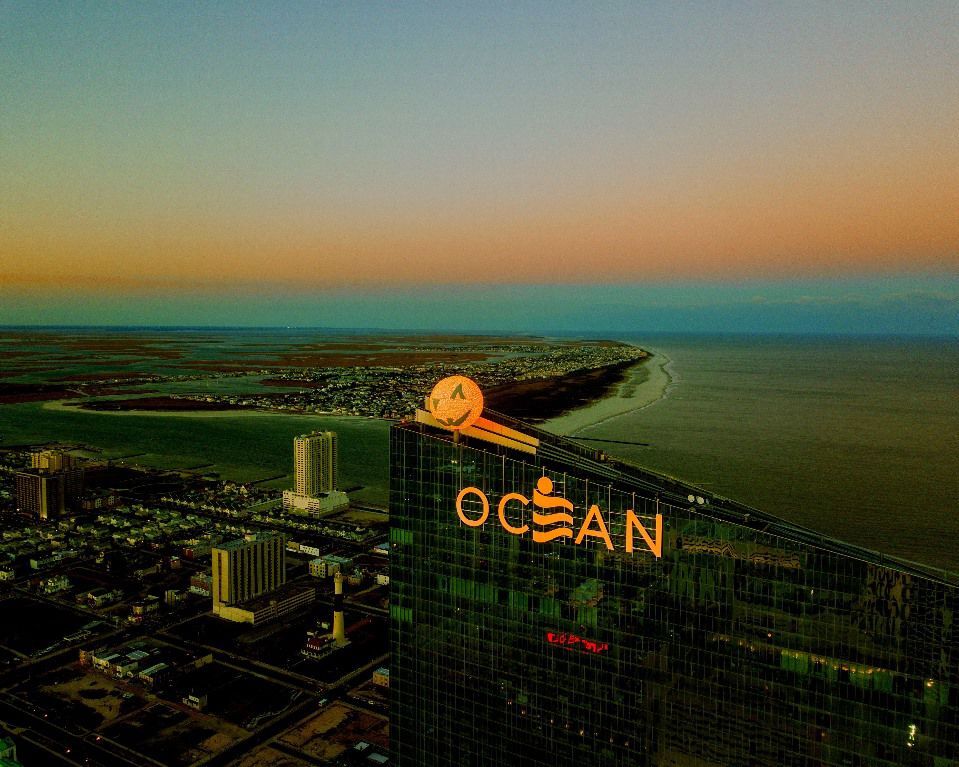 With Friday's nearly daylong deluge of rain behind us, we'll look forward to sunshine for the weekend.
However, there will be a few caveats, including a potential killing frost Sunday morning and some coastal flooding associated with the king tide.
We'll have a few clouds to start Saturday.
However, we will clear out. High pressure will slide in from the Great Plains and will continue our northwesterly winds for the day. Temperatures will start out a little below average, with low 40s on the mainland and upper 40s at the shore.
Despite the sunshine, we won't warm up too much Saturday. Cold air from aloft will move in. Highs will stay just around 60 degrees during the afternoon.
However, that being said, it will be a wonderful day for exercising, apple picking, pumpkin carving, football — anything fall-related. If you will be along or near the shore, there will be spotty coastal flooding, except for in Cumberland County, where we should be flood-free. Coastal flooding will only last for one or two hours.
After a winter with record low snowfall and not much chill to go around, the National Oceani…
Saturday evening will be blanket- and heat-on-worthy. Temperatures will slide through the 50s and even into the 40s on the mainland. Overnight, those well inland will likely develop frost. Cover or take in your plants.
Lows will range from the mid-30s in places like Vineland to the upper 30s in Absecon. The shore will be in the upper 40s — all below average. Regardless, it will be chilly.
Frost should dissipate by 9 a.m. Winds will flip to the southeast, which will warm us up, aided by the sunshine. Temperatures will jump into the mid- to upper 60s for highs, very pleasant for mid-October standards. In the sun, a T-shirt should do.
Oct. 23 Update: You don't have to drive far to see peak colors! The New Jersey Forest Servic…
The king tide will come during the Sunday morning high tide. It's the highest astronomically (highest naturally occurring) tide of the year. Without any influence on the weather, tidal heights sit only a few inches below flood stage. With a light southeast wind, that will push most of the shoreline into just minor flood stage for the a.m. high tide. Up to 6 inches of floodwater can be on roadways, though most should just have puddles.
Late last month, the National Oceanic and Atmospheric Administration made a significant upgr…
Sunday night will see high pressure move into Atlantic Canada. We'll still be well within its influence, though, so it will be dry. Temperatures won't be as chilly, so no frost. Temps in the 60s and 50s will be the case during the evening. Morning lows Monday will be in the mid-40s inland, sitting just around 50 at the shore.
Finally, there's been some chatter about a potential hurricane at the end of the month. Computer models have been consistent on taking a storm from the Caribbean Sea to the Cuba area around the weekend of Oct. 24-25.
From there, solutions range from passing near Bermuda or staying close to the East Coast around Oct. 27. I'm monitoring it, but if you're thinking Sandy 2.0, that is doubtful, as the upper-level pattern doesn't promote a westward turn.
Early fog and drizzle to a mix of sun and clouds. Lilely dry during the afternoon
Gradually thickening clouds. Showers develop 4 to 7 p.m., lasting overnight.
Early showers give way to partial sun.
Periods of rain likely
A mix of clouds and sun
Watching a storm system to bring rain
Windy from the north, with a few showers possible
Get local news delivered to your inbox!
Subscribe to our Daily Headlines newsletter.