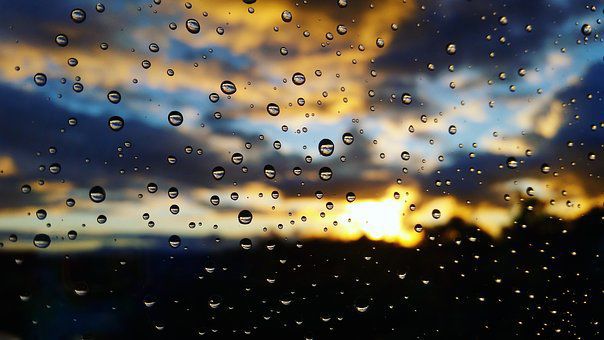 While it may sound ironic, the same high pressure to kick out the rain from the remnants of Sally will also be responsible for a weekend's worth of coastal flooding in the region.
Periods of rain will be present until about 7 a.m. Friday. The steadiest rain will be in Cape May County, closest to the remnant low-pressure system of Sally. After 7 a.m., expect off and on showers, ending everywhere between 9 and 11 a.m.
Memorial Day weekend's weather was streaky, and the mood uncertain as we entered the summer …
Rainfall totals from Sally will range from around a tenth of an inch in places like Folsom and Hammonton. Cape May County will see upward of a half inch, with locally higher amounts in the Cape May area itself not ruled out.
However, a large, drying high pressure will push that storm away for the rest of the day. With northeast winds blowing, high temperatures will rise up to the low 70s everywhere, making it a very nice fall afternoon.
For most of South Jersey, Friday will also be the last day of sunsets at or after 7 p.m. at Atlantic City International Airport. Those out in Buena or Bridgeton will still have another day of it, but it is a sign that cooler weather is here.
As we go into the evening, temperatures will fall into the 60s. It'll be a great evening to hang out at the shore, just pack an extra layer. Leaving the windows open at night will be great, too, with temperatures falling into the low 50s inland and upper 50s at the shore.
Also occurring Friday evening will be coastal flooding. Everywhere, except for the Delaware Bayshore will be flooding in minor stage. A tidal surge of 1 to 1.5 feet is expected. It's the kind of flooding where water collects on most susceptible roads, but the water shouldn't cover most roads completely. Move your cars if you live in a "hot spot," though no water inundation will be likely.
The new moon Friday and continuing northeast winds will keep the coastal flooding risk in until at least the Sunday night high tide. Flood stage should hold minor, but expect a few more issues with the a.m. high tides than the p.m. ones. I have a tutorial on how you can see how high the flooding will be on your block at pressofac.com/weather. I encourage you to watch it if you have 5 minutes.
In terms of the weather itself, it will be more like late October than mid-September. Canadian high pressure will bring the sunshine. Break out the sweaters and flannels, highs will be in the mid-60s Saturday.
Saturday evening will fall through the 60s. Overnight lows will be in the upper 40s inland, with mid-50s along the shore.
Sunday will feel even cooler. Highs will be in the mid-60s. But morning sun will fade behind afternoon clouds.
A shower isn't ruled out at the shore, either.
Get local news delivered to your inbox!
Subscribe to our Daily Headlines newsletter.