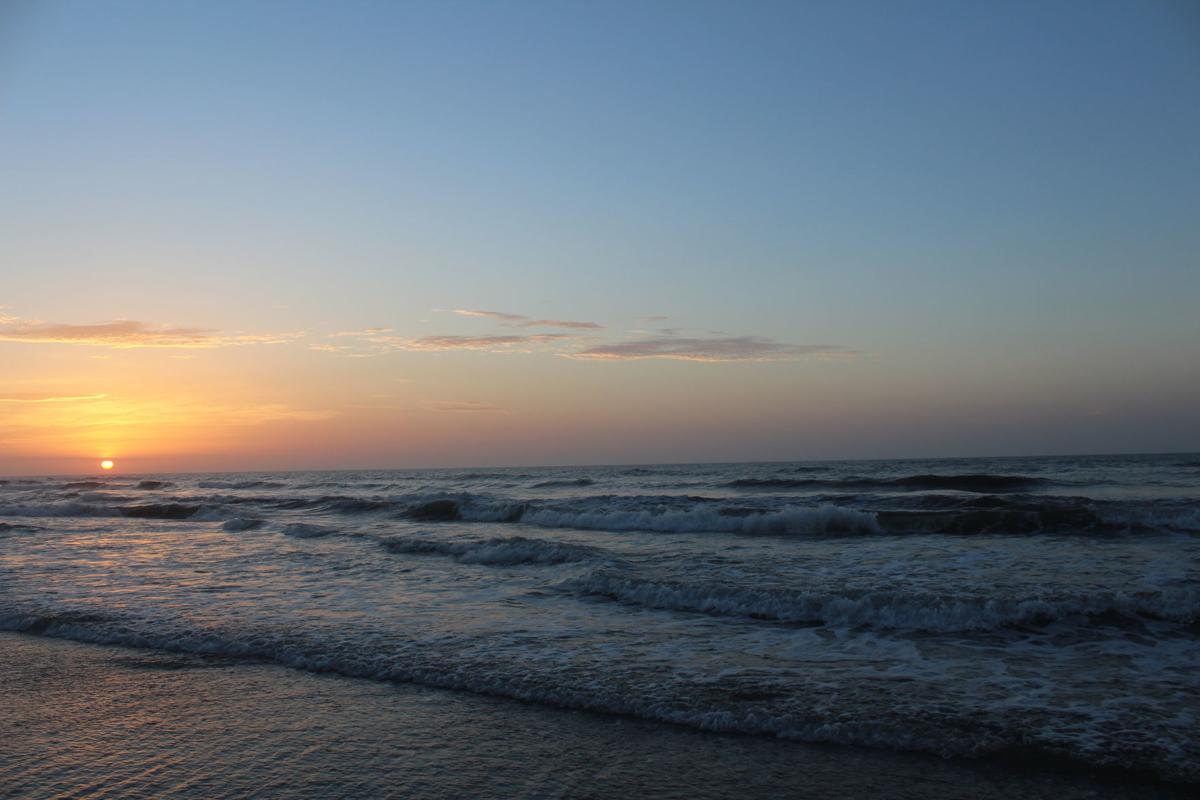 Progressive, for many, means something political. In the weather world, it means fast-moving.
That is what our pattern will be like for the next seven days. Fast-moving storm systems will bring us dribs and drabs of rain, with dry periods that won't last that long, either.
Oct. 30 Update: Fall foliage has worked over much of the state, but, alas, it will be far so…
Temperatures on Sunday morning will be seasonable for late October, with mid-40s in Mullica Township and the mainland and low 50s in Margate and the shore. However, compared to this past week, it will feel chilly out. We'll have a little bit of sunshine to start.
For four hours on an October Saturday, a small caravan of cars crisscrossed its way from the…
Sun will fade to clouds quickly, though, as a warm front lifts up the East Coast, nearing us. Combine that with a northeasterly wind, and temperatures won't be all that high. Generally, we'll be in the 55- to 60-degree range. Still comfortable for a workout, but you'll want the extra layer just walking around or tackling some outdoor work.
In terms of rain, showers look to arrive between 3 and 5 p.m. I can't rule out those of you in Lower Cape May seeing a shower after noon, but it won't be a soaking rain if it did.
Rain showers will continue through the evening. Winds will kick up out of the northeast a little bit. Thankfully, with the quarter-moon Friday, tides will stay below flood stage.
Look for showers to end early Monday, between 3 and 5 a.m. Fog, a friendly foe of ours this past week, will be present into the morning. Low temperatures will be around 50 inland, with mid-50s at the shore. Leave the windows open at night.
The fog will turn to sunshine Monday. When we get the sun, we'll turn warm. We'll go well into the 60s for highs, about 5 degrees above average for this time of the year.
Monday night should be dry but on the cloudy side. Like a blanket, it will keep the heat on the day toward the ground and not have it escape to outer space. It'll be comfortable for outdoor dining during the evening, with temperatures sliding through the 60s. Overnight, we'll be in the 50s.
A cold front will slice through Tuesday, but most of the day should be dry. Overnight, it appears high pressure will eat up most of this rain. As a result, expect a dry morning. Showers will start between 2 and 4 p.m. Outdoor projects can still get done if you have some tolerance to rain, though. Showers will continue into the evening, with highs 60 to 65 degrees.
High pressure will slide in from the west, kicking out the rain by sunrise Wednesday. High pressure will be fast to get out of our way but hang on long enough for a dry, crisp fall day. Highs will be in the mid-60s.
The forecast will be murky for Thursday into Friday. There will be rain, likely heavy at times. Strong onshore winds and coastal flooding will be possible, too. As of now, Thursday still looks to be the wetter day.
As mentioned in the previous column, expect a cool to chilly Halloween.
Get local news delivered to your inbox!
Subscribe to our Daily Headlines newsletter.