We'll copy a page out of Monday's weather playbook and paste it right into Tuesday, plus Wednesday, Thursday and Friday (possibly the weekend, too). Expect a dry morning, afternoon storms and a whole bunch of muggy air coming our way.
Tuesday will be a mostly dry day. In fact, along the shore, it should be a completely dry day. We will start the day with areas of fog again. Plan on an extra few minutes of travel time if you will be stuck in the fog. Temperatures will be above average, in the low to mid-70s for a.m. lows.
The heat and humidity will be on. South-southwest winds will pick up more moist air from the tropics and shoot it northward. Dew points, a measure of moisture in the air, will be in the mid-70s. That's oppressive and continues from where we left off Monday. In fact, dew points will average around 74 degrees this workweek, exactly what Miami averages during July.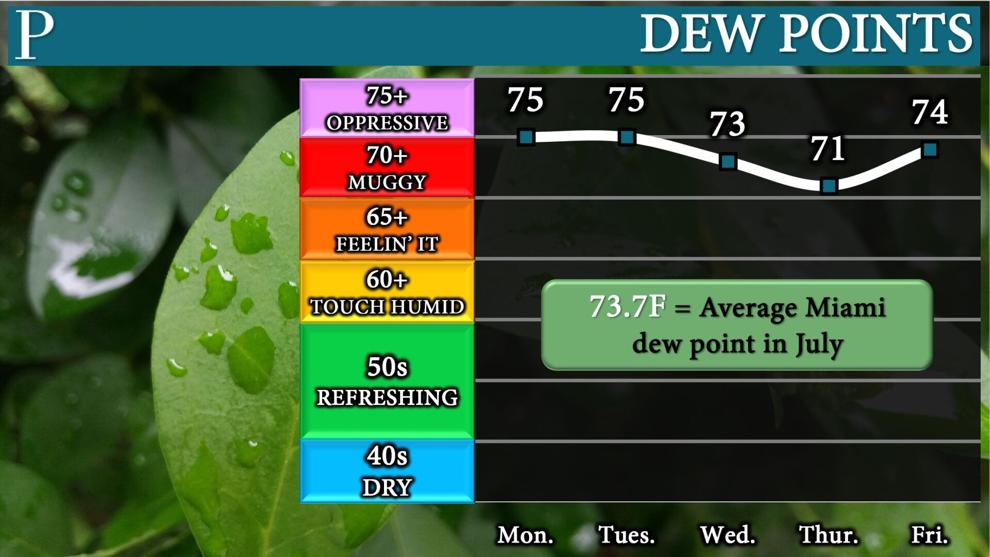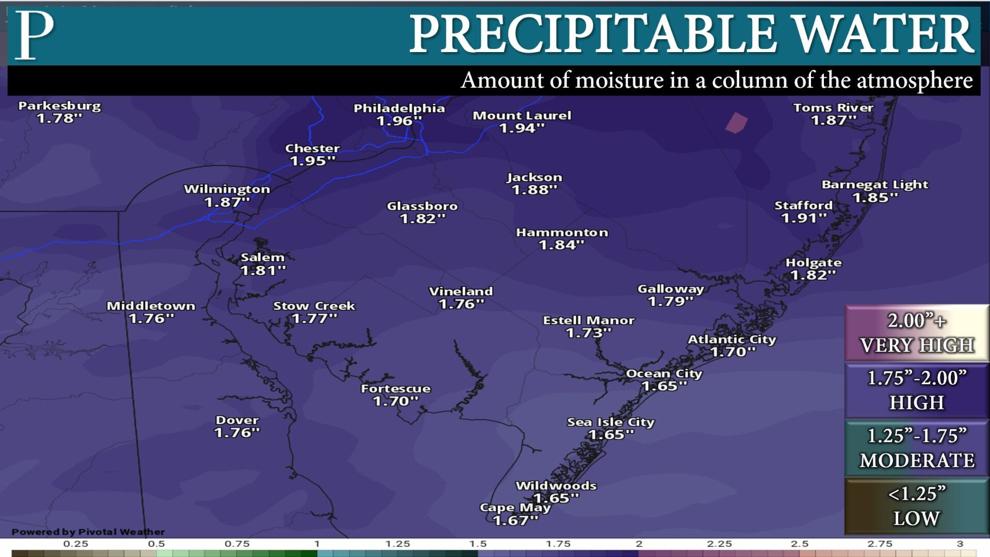 Temperatures will rise to the low 90s for those west of the Garden State Parkway in Ocean County, down to where Cape May County becomes a peninsula. Here, the heat index will be in the low to mid-90s. Along and east of the Parkway on the mainland, plus all of peninsular Cape May County, the high will be around 90, feeling like 100. The shore will get sea breeze relief again, and while still sticky, highs will be around 85. A spotty storm is possible after 2 p.m., but 95% of us will be dry.
Take the typical heat precautions — keep cool, stay hydrated, keep your pets out of the direct sun. However, we are used to this in July.
A line of storms will work in sometime between 7 p.m. and midnight. The line will fizzle as the unstable air creating sun goes down. In fact, I believe the coast stays rain-free. No severe weather will be likely, and while there will be a heavy downpour, it shouldn't last long. Temperatures will fall through the 80s and into the 70s during this time.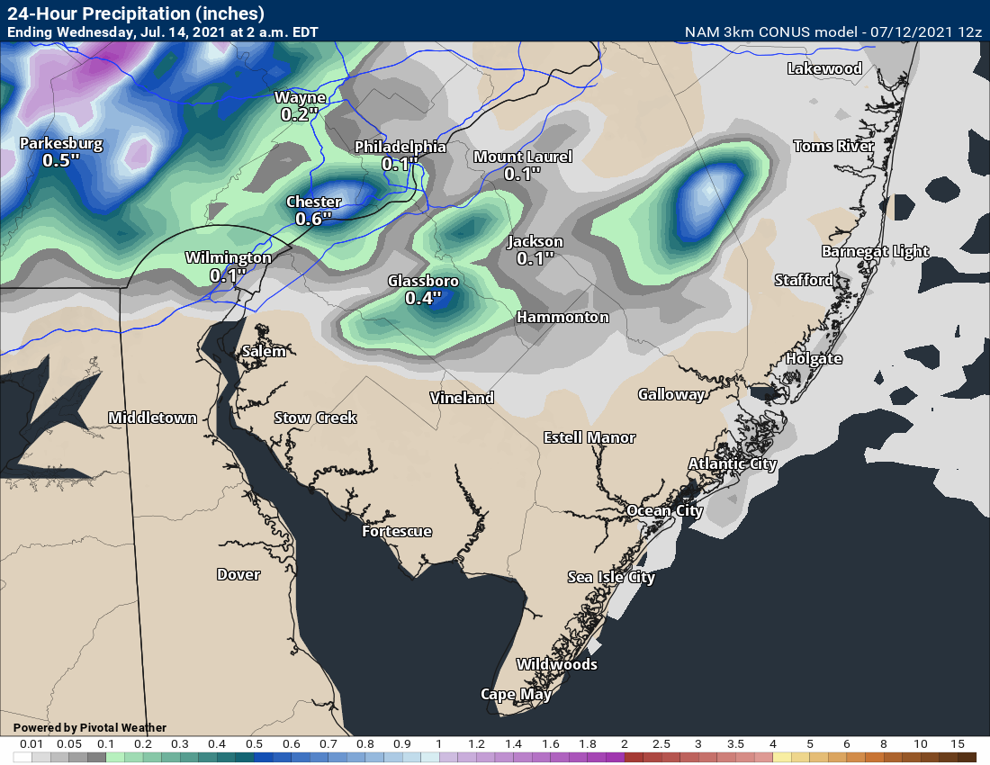 Overnight, areas of fog will be around again on an otherwise partly cloudy night. Lows will be in the low to mid-70s, on the upper end of seasonable.
Wednesday will see fog through about 8 a.m. Then, we'll have a mix of sun and clouds as it stays soupy. It'll be hot again inland, with highs at or just above 90, feeling like 100 degrees. The shore will get a cooling sea breeze, keeping highs in the mid-80s.
Outdoor plans or exercise should be OK as long as you take the necessary heat precautions. From 6 p.m. to 1 a.m., a line of storms will try to work in again. Inland areas are at most risk of seeing rain, while the shore will likely be dry. The Cape May Bubble could stay dry, too, doing it's thing. Evening temperatures will be in the 80s and 70s. Overnight lows will again be in the low 70s.
EDITOR"S NOTE: This story was originally posted on May 13, 2019
A weak area of high pressure will move in from the south. Don't expect a big drop in the dew point or cooler temperatures, though. All this will really do is keep thunderstorm activity to a minimum during the afternoon and evening. I'd actually expect most of us to be 100% dry during this time. The beach looks excellent. Cooling sea breezes will keep temperatures in the mid-80s. The inland areas will still sizzle in 90-degree or greater heat. The peak heat index will be around 100 degrees.
At night, lows will be between 70 and 75 degrees. It will be uncomfortable without air conditioning or at least an open window and fans blowing.
Contact Joe Martucci:
609-272-7247
Twitter @acpressmartucci