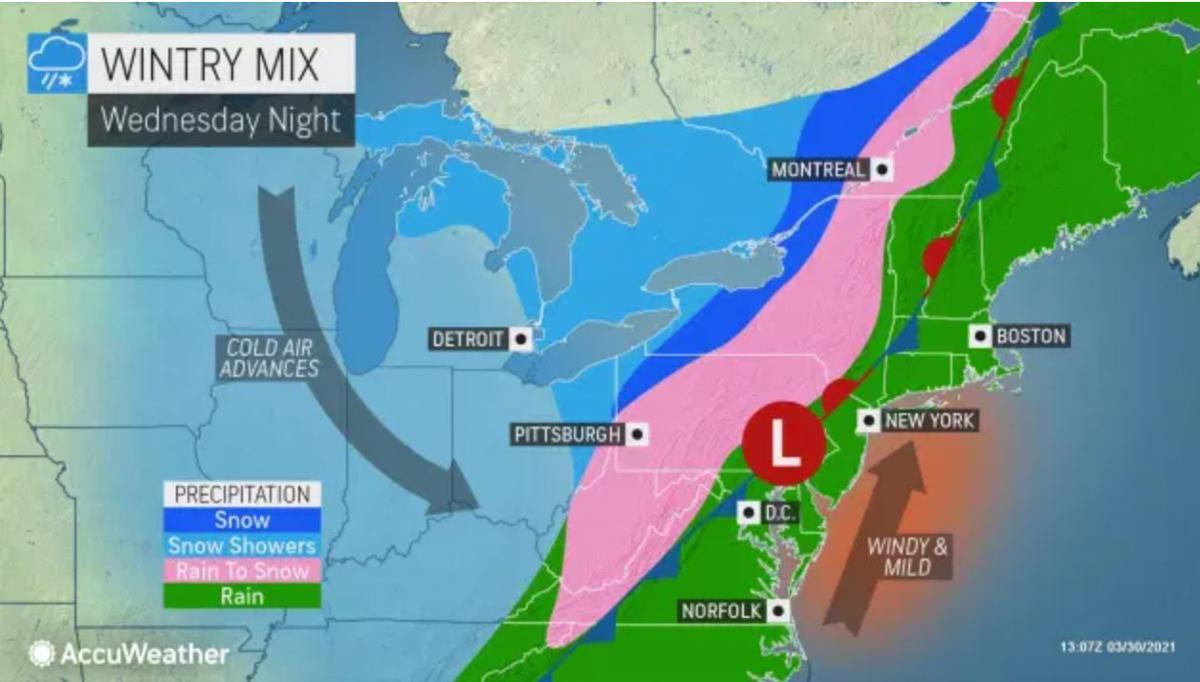 Most of Wednesday will be dry, but a low-pressure system will make you reach for the rain gear for the latter half of Wednesday into Thursday. Behind it will be winter's last stand, as temperatures will feel more like early February than early April going into Friday.
If you have outside plans, work or exercise coming up, plan them for Wednesday morning. We'll be dry, though clouds will filter in and thicken. Morning lows will be very balmy for this time of year, sitting at or just around 50 degrees, above 10 degrees warmer than average.
High pressure will be well offshore, east of Bermuda. We'll still see southwest winds around that clockwise spinning system, though. That will keep us mild. A low pressure in northern Quebec will connect a cold front to a low pressure system that will push through the Mid-Atlantic, with another cold front moving through the Deep South.
A shower will be possible after noon. However, as long as your plans aren't super sensitive to rain, they should be fine right up until about 4 p.m. If you're dry, you'll have a pretty comfortable day. Highs will be in the upper 60s inland, with low 60s at the shore. A twinge of dampness in the air will make it even feel humid, a sign of the times.
Between 1970 and 2019, South Jersey has seen its largest amount of warming during the winter…
Between 4 and 6 p.m., a steady rain will develop as sustained winds blow 15-25 mph from the southwest. Rain will continue right into the night, falling at moderate intensity. Steady rain will turn to showers early Wednesday morning, as the center of the low pressure moves overhead with the cold front.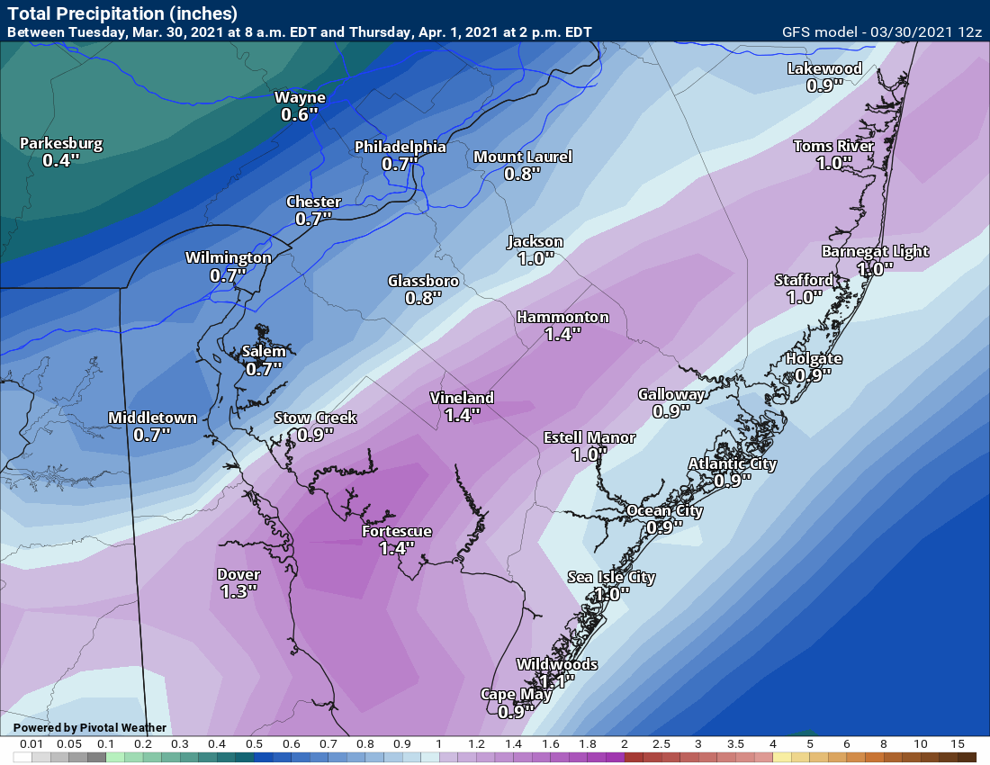 From there, winds will blow from the northeast and then the north. Overnight lows will be in the low to mid-40s.
Keep the rain gear around Thursday morning. Steady rain will fall through the morning commute, ending between 9 and 11 a.m. Between 0.75 and 1.25 inches of rain will fall. There will be isolated roadway flooding issues, but nothing widespread.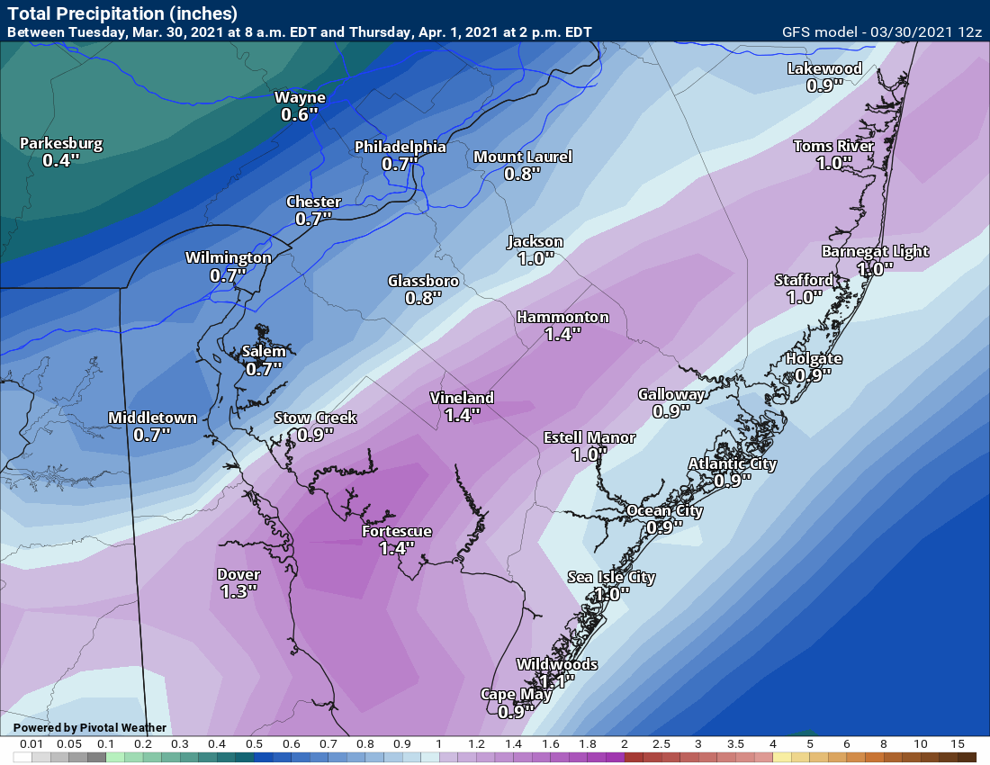 The rest of Thursday will then be breezy, with intervals of sunshine. Expect wind gusts 25 to 35 mph, helping to dry the ground. While we will enjoy the sun, you will still want the winter coat. Temperatures will barely budge from morning lows, peaking in the upper 40s.
For planting purposes, we're getting a perfect storm of a mainly clear sky, light winds and low dew points Thursday night, giving us a freeze on the mainland. This will promote radiational cooling, where temperatures will quickly fall.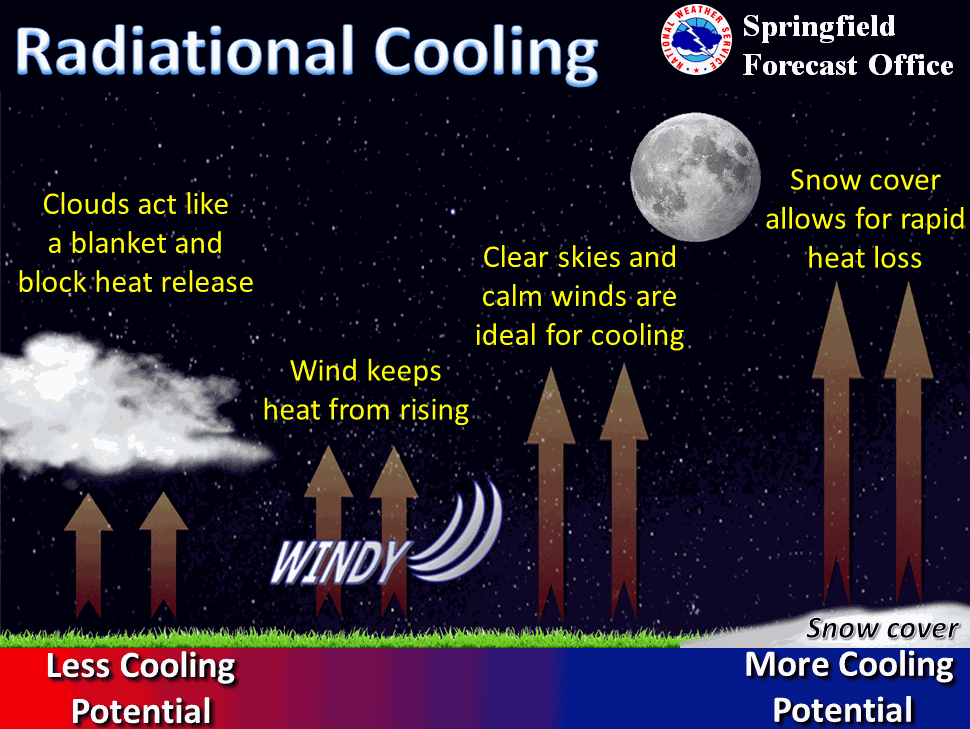 We'll be in the 40s and 30s during the evening. Overnight lows will be in the upper 20s for most of the mainland. The Garden State Parkway corridor should be around 32. The shore will then be in the mid-30s. If you live in a spot that will be below 32, cover your plants. We're still in the season when freezes can occur, with the last one historically happening April 19 at Atlantic City International Airport.
Easter Sunday 2021 will be the fifth year in a row with above average weather, and without a…
Friday will only have highs in the mid-40s. That is nearly 15 degrees below average and more like early February than early April.
If you don't like the cold, you can at least take solace in the fact that the strong early April sun will make it feel warmer. You might not even need the heat on in your car during the day.
Press Meteorologist Joe Martucci's 7-Day Forecast
Drizzle and a shower until 10 a.m. Then, some sun, with rain at night.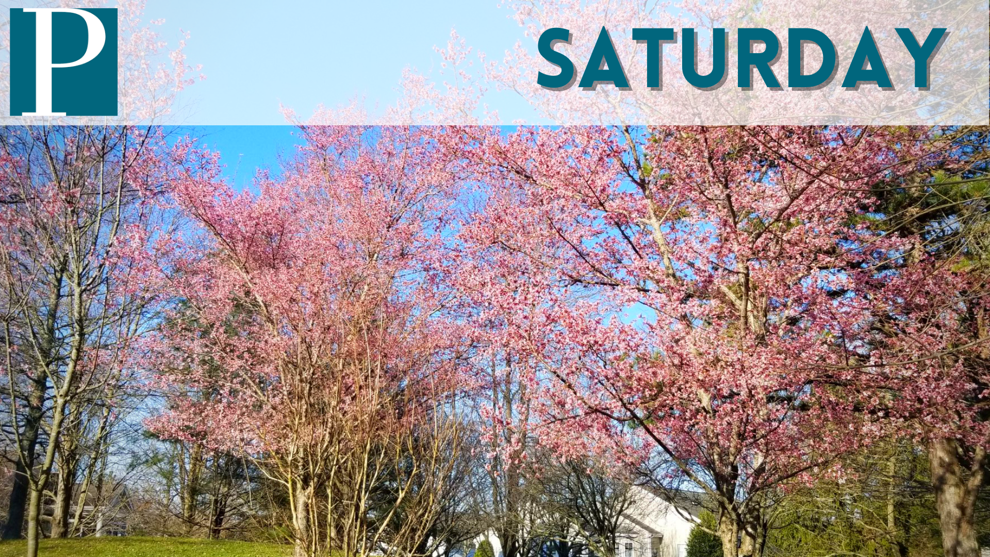 Rain until 10 a.m. Then, dry, with sun, until around 4 p.m. Watching for storms afterwards.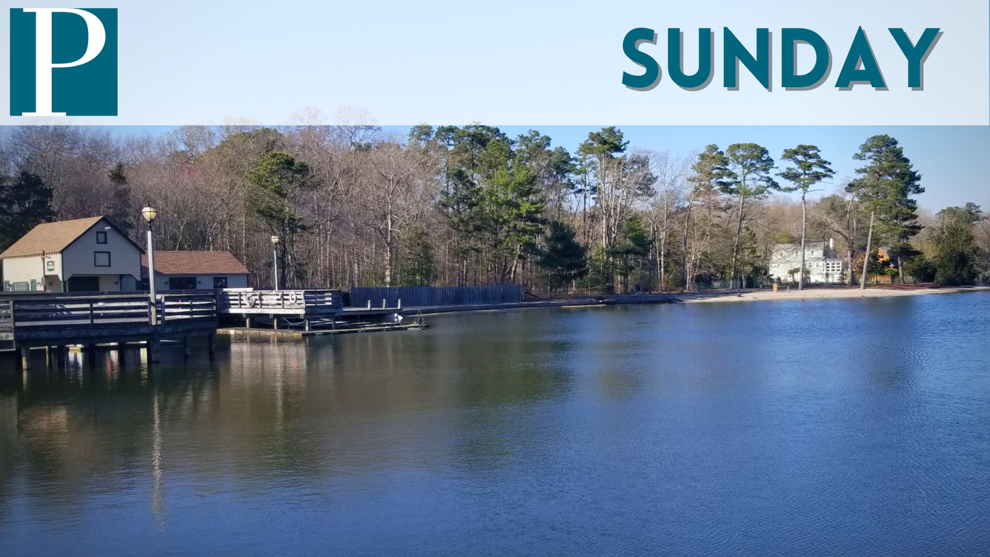 Spotty showers, but most of the day will be dry.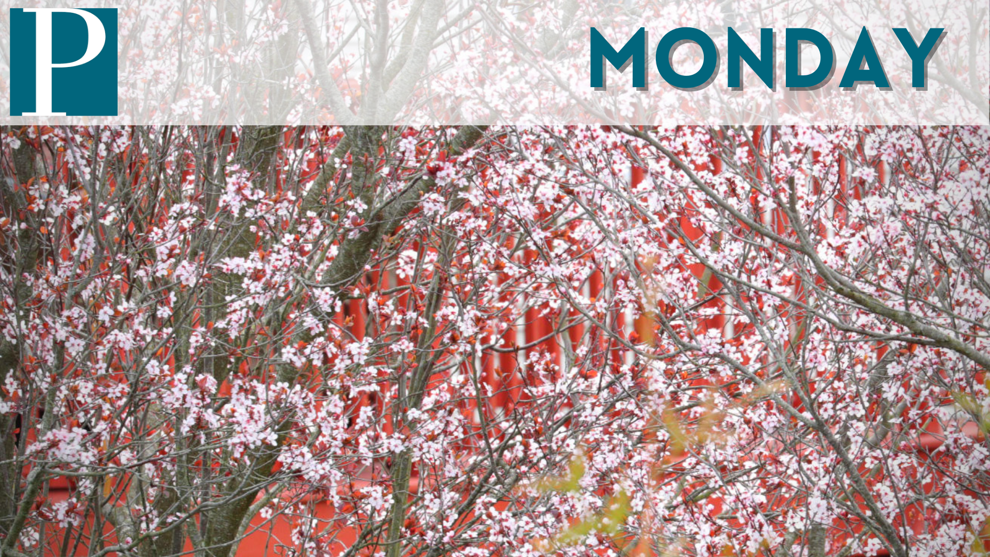 Mostly cloudy.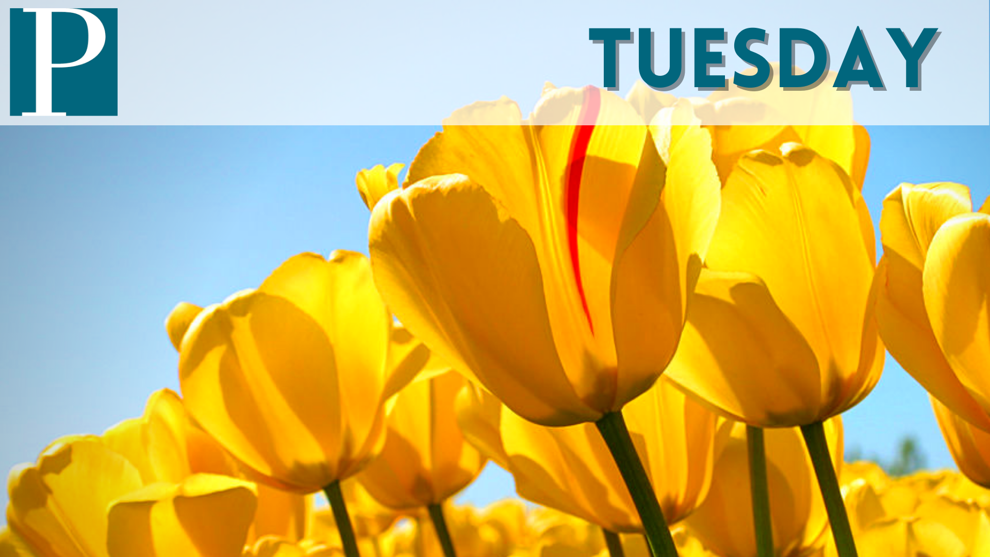 A mix of sun and clouds.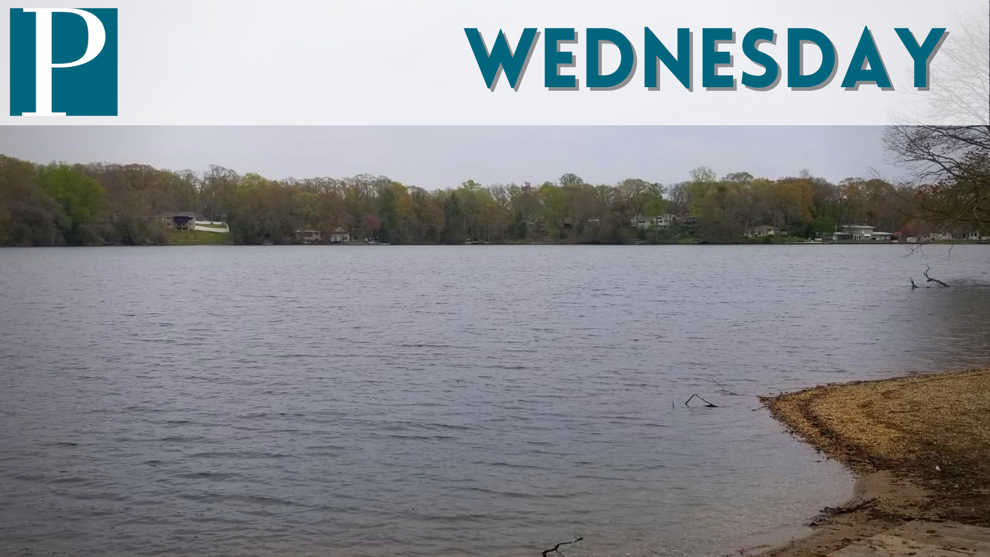 Periods of rain likely.
Partly sunny
Support South Jersey journalism at The Press of Atlantic City
{div class="_rp_g"}{div class="_rp_h ms-font-color-neutralPrimary ms-font-l ms-font-weight-regular"}Contact Joe Martucci: 609-272-7247
Twitter @ACPressMartucci{/div}{/div}